The Evolution of HR Technology & The Crucial Business Needs The Right Tech Can Address
Katie Stam, Assistant Account Executive 
The human aspect of running a business is more important than ever. Employees have high expectations and attrition rates are substantial, with Gartner predicting a turnover rate as high as 24% in the years to come. If companies want to retain employees in a competitive market, they need to stay up to date, and there is no room for outdated Human Resources strategies.Luckily, the field of HR technology is evolving rapidly to meet the needs of modern workplaces and global communication strategies, accompanied by things like learning experience platforms, all serving to shape employee culture through tech. From managing growing departments to keeping in touch with team members working digitally across the globe, new HR tech is improving the recruitment, onboarding, and communication experience for all different types of companies. 
Recruitment and Onboarding
The recruitment and initial onboarding process is incredibly important. It's the first impression new employees get of a company and can heavily impact their decision to stay, so companies should always be striving to improve. Luckily, significant advancements have been made in recruitment technology over the years. Notably, the pandemic was a major disruptive event which forced HR to get smarter and more adept so businesses could stay competitive during a time when people couldn't meet in person. 
Interviews moved online, allowing potential employees to speak with hiring managers from any location they chose. This eliminated some of the difficulty of onsite interviews, which can be fraught with rescheduling and cancellations. Additionally, without the restraint of needing to travel for an interview, companies can reach a wider, more diverse pool of applicants. More interviews can be conducted in less time, and the cost of paying for travel is avoided. Many companies also made use of virtual onboarding software, giving new recruits a seamless digital entry into corporate life and increasing the efficiency of the onboarding process. 
It's clear that new HR tech arising from the pandemic has marked a major shift away from prior, more traditional, in-person recruitment and onboarding methods. Having to conduct business in person and on paper is a reality that employees are unlikely to accept again. Although much of the remote technology we currently use already existed prior to 2020, it has now become essential and has experienced a huge boost in popularity and recognition. There's no doubt that had it not been for the pandemic, the HR technology landscape would look much different.
Communication
Communication within the company followed a similar paradigm. HR technology had to completely replace in-person activities with remote options when the pandemic started. This wasn't without its growing pains: a study from Eurofound reported that potential downsides of remote work include longer working hours and intensification of work. However, there are also significant advantages, such as less time spent commuting, increased autonomy, and higher productivity. Regardless of its pros and cons, employees are unlikely to accept going back to the way things were pre-pandemic. Remote communication is here to stay.
Fortunately, remote HR communication technology has a number of functionalities built in to make interactions more efficient and effective. With smart functionality, HR tech professionals can create engaging, personalized experiences on platforms for their employees. Additionally, certain platform functionality gives users total access to entire workforce teams. It can also replicate the idea of "breakout rooms" across digital communication. New HR technology makes interaction quick and direct, removing any middlemen and streamlining the entire process, helping the businesses' bottom line.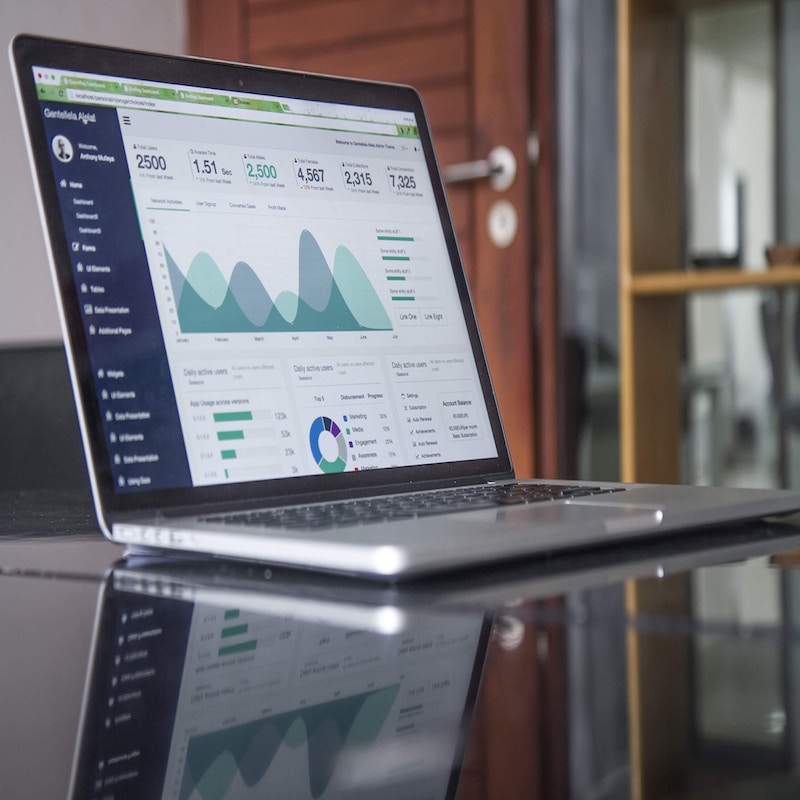 Productivity Visibility
Remote work and HR technology go hand-in-hand in increasing employee autonomy. From cloud-based software for accounting teams, to allowing for remote onboarding, HR technology serves a plethora of visibility-related purposes. Using HR tech, workers can track their hours,  providing visibility into the amount of time spent on individual projects. This more definitive, birds-eye view of employee hours can help businesses see how much time is spent on different clients and projects, and avoid over servicing clients. They can also better allocate their employees' time and eliminate unnecessary meetings and touchpoints. This can help the business run more efficiently and ensure employees don't feel that their time is being wasted.
HR productivity technology can also help employees feel more accountable for their time. When everything is tracked, it becomes clear when time is being spent productively and when it's not. Employees can also use this technology to better advocate for themselves. When they have a full picture of their time, it's easier to see what a realistic timeline for a project is and how much time needs to be dedicated to other tasks. Using this knowledge, workers can be empowered to make a strong case for additional time when they need it.
People Analytics
People analytics is the use of HR data to glean actionable insights about a group's workforce. It has an important role in the key operational areas of a business, including employee engagement and retention. For example, HR tools could provide leaders with insight into which managers are struggling to retain the talent working under them, and then action could be taken to reduce attrition. People analytics can also help with planning. Technology enables more accurate, realistic forecasting of company growth requirements, which impacts next steps.
While many HR professionals rely on experience and intuition, the analytics which HR tech provides can add another layer of insight and certainty to major decisions. When actionable takeaways are based on data, analytics, and real-time company insights, leaders can feel confident in their choices and back up their decisions with empirical data. People analytics can also help HR realize problem areas they might have otherwise overlooked or not noticed without some technological help. In today's data-driven world, it's important to have access to the best analytics about your company to remain competitive.
HR Tech is Here to Stay
New HR technology has revolutionized the field and made it easier for professionals to get the full picture about their business's employees and operations. The industry has become more technical than ever, and modern tools, such as headless commerce, are needed to address modern problems. Market demand is ever increasing, and the global HR tech market has one of the most substantial growth trajectories, projected to reach a valuation of $76.5 billion by 2031 according to Allied Market Research. It's crucial to ensure employees have a positive experience, and companies are looking for solutions that help them do just that.
If you're an HR tech vendor looking to stand out in a competitive market and share your exciting software advances with new audiences, choose an experienced public relations agency like Touchdown PR for successful PR strategies and expert media and analyst relations. Learn more about Touchdown here.