Benefits of corporate learning and development tools like Wisetail
As organizations have continued to adapt to new changes and technologies, there has been an increasing number of businesses investing in learning and development tools as they are an easy way for organizations to continually foster an environment of education and curiosity. According to a 2019 study, 42% of organizations that indicated their employees being highly engaged in L&D programs also reported their employees being highly engaged overall.
Learning Experience Platforms vs Learning Management Platforms
A Learning Experience Platform (LXP) is a user-centered learning software designed for customers and businesses to learn, build new skills and facilitate engagement. Unlike a Learning Management System (LMS), an LXP functions as a content management system to help employees train in a hands-on way to improve productivity, information retention and satisfaction at work. An LMS is more commonly used as a software training system that can deliver online training while tracking employee progress. It works well as a way to facilitate one-way information sharing. An LXP provides a more engaged, user-focused experience overall because it offers a variety of social community features.

The Benefits of Implementing an LXP
When combined with broader L&D strategies, an LXP can provide a personalized, training experience. An LXP can offer a wide array of features such as customizable pages, content curation, gamification, rewards and an overall way to maintain communication. It can also act as a centralized hub for an entire network of professionals. 
In addition, an LXP can bring:
Improved levels of engagement and productivity

Collaborative communication between cross-functional teams

Increased rates of employee and customer retention and satisfaction

Established sense of a powerful brand voice

Generate alliances for people to connect, grow, and share together
Learning and development tools like an LXP are beneficial in both hybrid and remote work environments because they encourage collaboration and adaptability. An LXP allows organizations to easily add or implement new methods of training.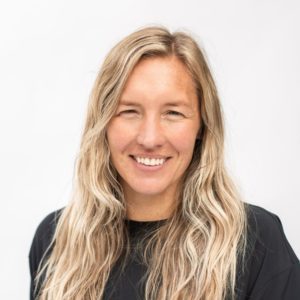 About the author
Ali is a foundational force in leading and growing Wisetail's diverse client base. Originally from Michigan, Ali earned a degree in Packaging Engineering at Michigan State and has worked for companies including Bausch & Lomb and Hewlett-Packard. After initially leading Wisetail's CX team, Ali took the reins of the sales team before being named President.
Wisetail, an Intertek company, is a learning and development leader with a different vision — to build companies into communities.