Traditional Media vs Digital Media: How the PR landscape has changed
By Emily McCormack, Junior Account Executive
It's hardly a controversial statement to say that the world of PR has changed drastically over the last twenty years. The media landscape has completely transformed. Traditional media, such as publications, TV, and radio, which themselves have undergone radical changes in this time, now compete with digital media such as social media.
So how can PR professionals best take advantage of that shift? Is it best to abandon traditional media and try to harness the new? Or is there still value in more traditional methods?
The old and the new
Before a PR professional can take advantage of this media shift, they must first understand what has created it. Traditional media has long been considered as comprising the daily and weekly papers – also known as the legacy media. The term also includes TV and radio, types of media that operate to a schedule. Meanwhile, digital media covers anything that uses the web, such as social media, news sites, and apps.
Online media has created a ripple effect, changing how the global population consumes news. With the fast pace of digital media, what is printed is soon out of date, as the world quickly moves on. In contrast the web and social media provide the general public with the ability to stay inundated with news – many are also now accustomed to adding their personal thoughts in comments via social networks.
Ofcom figures show that the number of people consuming traditional media has significantly decreased, with only 24% of UK adults consuming print media. Meanwhile, online consumption grows year on year with a current estimate of 66% actively seeking to read digital media. This provides individuals and companies with the opportunity to break into the news algorithm and gain visibility quickly.
It is also important to note the public's role in setting the news agenda. Often those who are in the right time and place will beat journalists to the story, and can subsequently influence it. Therefore, in PR it is important to be on the ball with what is in the media, picking up on news angles that benefit our clients. Similarly, public reaction can influence the traction of a news piece. As PR professionals, we always need to consider the social media response from the target audience.
How is digital media changing the game?
Digital media has clearly created a space for up-to-the-minute coverage of events, with live discussions as things are happening. There is room for a huge amount of creativity, with almost no limits on what messages can be put out there.
Increasingly, PR campaigns are taking advantage of this and are playing out across these channels. Just think of National Geographic's recent #ThinkBeforeYouLike campaign, designed to raise awareness about the illegal cheetah trade. The brand warned of the dangers of clicking 'like' on pictures of pet cheetahs that had grown popular across social media, and encouraged others to use the hashtag.
These kinds of campaigns can reach a huge audience; social media has a massive global reach. As touched on above, the dialogue that is created via social media – in which users can comment and respond to campaigns as they happen – also increases engagement. It also allows PR professionals to track the response to their campaign in real time, and adjust accordingly.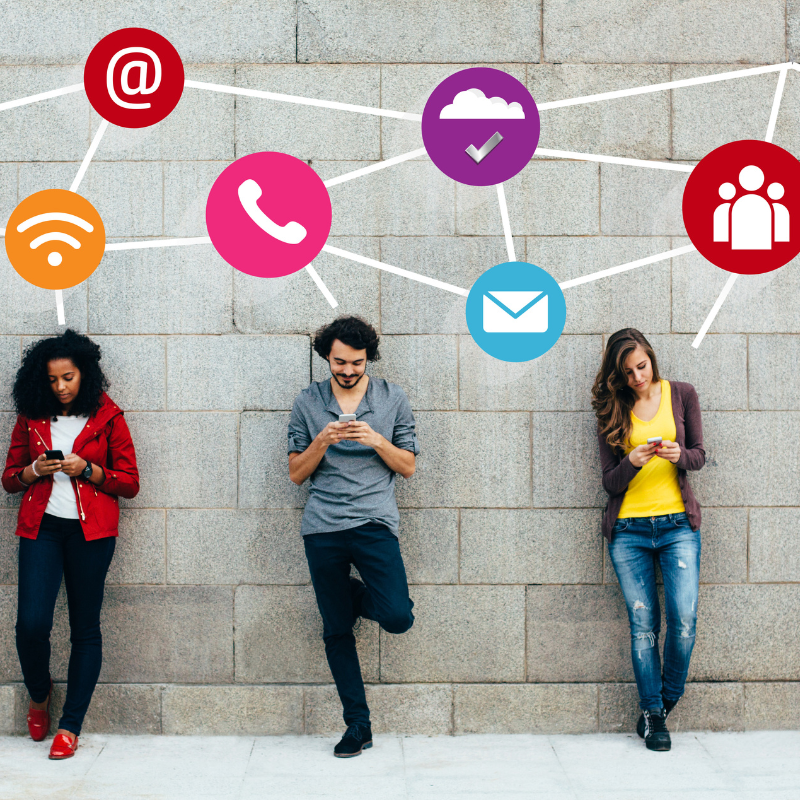 So is traditional media still relevant?
So, if digital media is so wonderful, and the number of people consuming traditional media has decreased, does traditional media still have a place? At Touchdown, we would argue absolutely.
Traditional media formats allow clients to reach a highly specific and exclusive audience. Sector-specific publications are read by key industry decision makers – and still carry a lot of clout. Furthermore, not everyone accesses digital media frequently, and many still get the bulk of their media content from traditional forms. Radio, TV, newspapers, and magazines reach a huge number of people – and are often viewed as more trustworthy amongst the general public too.
The best of both worlds
So if both have benefits, it seems obvious that choosing one over the other is a false dichotomy. Indeed they are often linked together. Publications share their articles on social media, and encourage comments and interactions. Articles can embed Youtube videos, or link to tweets.
Therefore, for most campaigns, it makes the most sense to target both in order to ensure that your client's voice is heard as widely as possible. Rather than pitting the two against each other, it's worth taking the time to be creative, and ultimately create something that will be much more successful.
How do you think online and social media have changed traditional media? Head to our LinkedIn page and join in the discussion, we'd love to hear your thoughts!
If you are in need of a digital marketing agency do not hesitate to get in touch – to learn about some recent Touchdown campaigns, check out our case study page, or discover some interesting niches that we cover, including identity management in PR. To understand more about how your company could benefit from PR, read our recent blog here!