How headless commerce platforms are moving the ecommerce industry forward
Approximately 80% of the population shops online and that number is expected to continue increasing. Since decisions made by retailers are reliant on consumer behavior, they must be able to adapt to this innovative and constantly changing landscape.
What is headless commerce?
Headless commerce is an ecommerce architecture system that decouples the presentation layer from the back-end systems. This API-first approach means that content can be updated from the front-end of the system, without having to make any complex back-end tweaks. This type of separated layout offers up more flexibility than traditional models which tend to be more rigid. As a result, companies that utilise headless commerce platforms can craft seamless and consistent experiences for their customers across channels. 
How do headless commerce platforms affect consumers?
As ecommerce advances, people become less patient with mistakes. In fact, 56% of consumers stated that a delayed order would negatively impact their future purchases. So, if you're a retailer and you aren't consistent with advancements, you could be falling behind your competitors without realizing it. 
Aside from avoiding mistakes, consumer preferences are changing all the time. Having a system that is agile and can adapt to market demands will help you craft a seamless customer experience without missing a beat. Aside from regional markets, quality headless commerce platforms can be applied globally and help you adjust what you sell by product or category and where (stores, marketplaces and more). 
No two customer orders are the same, so accurately capturing the data will enable you to improve and automate your decision making moving forward. One of the benefits of headless commerce platforms is that they can help to get products to your customers faster than ever, while ensuring a best-in-class experience.
What are the benefits of headless commerce?
Retailers that can adapt to today's constantly shifting market will be able to guide and influence where people shop. Headless commerce platforms can be used across user interfaces such as the web, kiosks, third-party marketplaces, mobile apps or even social media. Retailers must not only consider all these different interfaces, but also selling across various regions and channels. If your system is inflexible, it requires more time and frustration when dealing with already complex variables. Moving to a headless option will not only ease those pains, but provide you with a healthy amount of customer data that can be used to create a more personalized experience for consumers. Essentially, the benefits of headless commerce are focused around increased intuitiveness, smoother customer engagements, and streamlined internal product management for vendors.
Creating a symbiotic relationship with your Order Management System (OMS)
A retailer's order management system (OMS) is the bread and butter of commerce operations. It connects systems, syncs inventory, serves as the availability master and keeps track of the stock you have available-to-promise (ATP) in real time, regardless of the market, channel and region.
Additional benefits of headless commerce within your OMS include:
Allowing users to control what is sold where and providing a tailored customer experience

Enabling inventory and data sharing with other systems, such as enterprise resource planning (ERP), point-of-sale (POS), drop ship vendors (DSVs) and marketplaces

Improving stock accuracy and product availability, which limits over or underselling

Granting users the ability to accept backorders and preorders

Supporting phased rollouts to reduce business risk and change management
With avoiding customer disappointment being top of mind for businesses who want to thrive, having a proper OMS that enables a headless commerce approach in place is non-negotiable.
Key factors when making this decision include offering fast, convenient fulfillment options and making sure customers are provided with the most accurate view of product availability. However, what's more important is finding a headless commerce platform that fits the needs of your evolving business and not the other way around.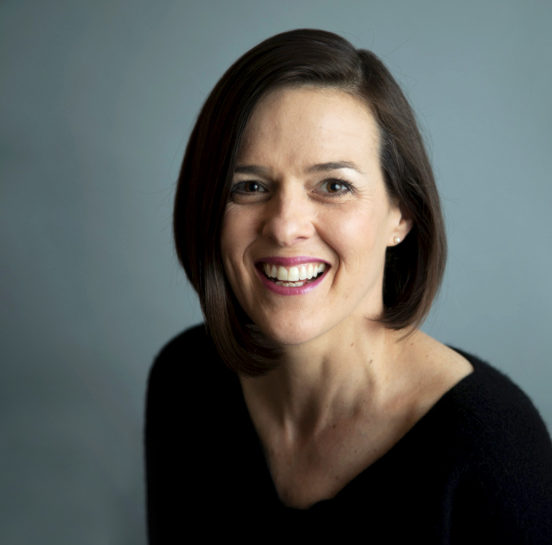 About the Author
Nicola serves as SVP of Global Marketing at Fluent Commerce and has over 20 years experience in B2B and B2C enterprise commerce, supply chain, and logistics technology.
She holds a BA in History and Politics from Macquarie University and is a founding member of the Product Marketing Alliance. Born and raised in Australia, Nicola has worked most of her career in the greater NYC area.