Reflecting on 2021: Touchdown PR's highlights
By Alexandra Morris, Brand & Marketing Manager
As Touchdown's 15th year draws to a close, we wanted to take this opportunity to reflect on our 2021 highlights. From breaking news and winning awards, to new HQs and fun team socials, as an accomplished global communications agency, we've done it all… so let's shout about it!
From the beginning…  
January saw several successes for Touchdown PR, starting with our company rebrand. We said goodbye to our red and black, Helvetica logo and welcomed our swanky new, all-black look with open arms.
The rebrand was received well both internally and externally, with most saying it reflected our global presence more so than our previous brand, which is exactly what we were going for. Result!

In the same month, we were recognized by Tech Ascension Awards for Best PR/Marketing Campaign based on the Exabeam '2020 Cybersecurity Professionals Salary, Skills and Stress Report'.  This report saw Touchdown PR and Exabeam achieving more than 50 editorial results, including features in TechRepublic, SC Magazine, SDxCentral, Hackernoon, CISO Mag, Security Magazine, CompTIA, BetaNews and more, paving the way for substantial sales leads.

To the middle… 
Our mid-year highlight has to include the launch of Identity Management Day, which involved not only our client Centrify but the Identity Defined Security Alliance (IDSA) and the National Cyber Security Alliance (NCSA).
#IDMgmtDay is the first 'special day' our global communications agency has ever initiated and supported from the start, and it's been one of the most rewarding things we've done.
Some preliminary metrics we saw as a result of the day included 40+ media results, nearly half mentioning Centrify, whilst IMD Twitter Chat garnered 5.2 million impressions! Not only that, but we also had over 1,000 engagements and major accounts posting about #IDMgmtDay including Oracle, Dept of Veteran's Affairs, Kaspersky, CISA, NortonLifeLock, the Federal Trade Commission, Crowdstrike, LastPass and the BBB.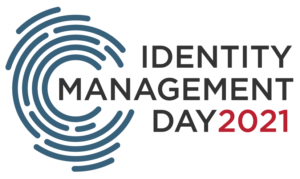 In May, we saw Touchdown rank in the top 20 positions on both sides of the pond, with PRWeek ranking us #7 Tech PR Agency in the UK, and O'Dwyer's ranking us #19 Tech PR Agency in the US. Thanks to the hard work and dedication of our communications specialists here at Touchdown we were able to see 14% annual growth during 2020.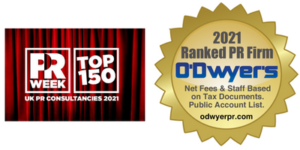 Our summer months saw lots of exciting activity for the team at Touchdown PR, with the UK moving its global headquarters to the #4 tech hub in the UK, Basingstoke, whilst celebrating with summer socials at Mercedes Benz World and taking part in online art classes, The fun didn't stop there, we, of course, didn't hold back when it came to celebrating Touchdown turning 15 as the UK team enjoyed lunch at The Oxo Tower, whilst the US team made the most of their visit to Austin Machine Works.
We also ramped up our fundraising efforts, raising money  for various charities. With Touchdown's Charity Donation Match Scheme, we were able to raise an amazing £1,630 for Cancer Research and $1,540 for St Judes Children's Research Hospital, whilst also keeping our minds and bodies active with each activity.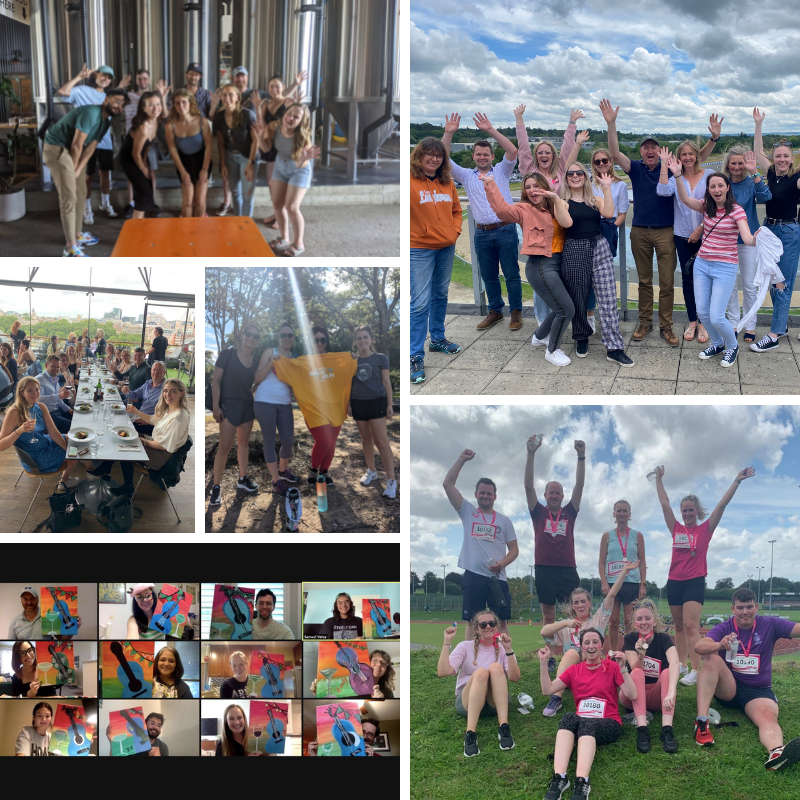 To the end…
The last 12 months have seen some fantastic results for Touchdown PR, with the US team also establishing its new Global HQ in Austin, confirming our growth and expansion plans over the next 18 months for both the UK and US teams.
We've also had many new starters including an influx of graduates and team anniversaries, including Lottie and Olivia who celebrated 1 year at Touchdown, and Emily and Lesley who celebrated their 12th and 7th years at Touchdown PR.
Despite the challenges the world has overcome due to the pandemic, Touchdown PR has continued to thrive, with new clients and colleagues joining us along the way. As we reflect on the successes of the past year, we can also look forward – with 2022  looking like it will shape up to be our best year yet!
Find out how our global communications agency can service your business in 2022 by contacting Touchdown PR.