Showing up for diversity & inclusivity in PR
Sam McLeish, Junior Account Executive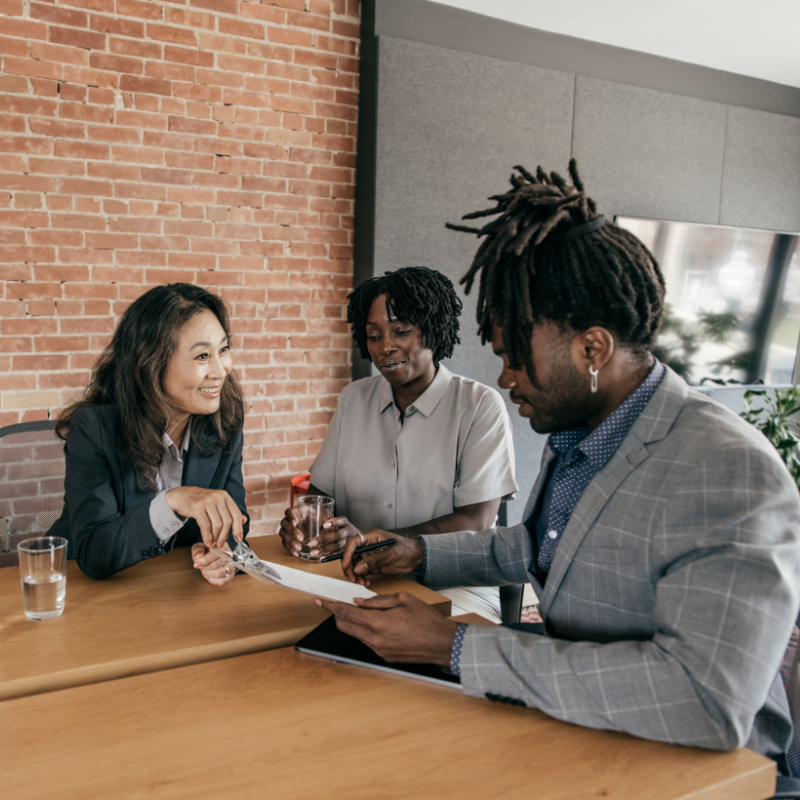 Diversity and inclusion in PR is hardly a new conversation – over the past few years the industry has become much more aware of its limited diversity, and many agencies have begun real efforts to become more inclusive. Clients are becoming much more value-conscious when it comes to choosing their a B2B PR partner agency, and showing up for inclusivity & diversity within the workplace should be more than simply using the phrases as buzzwords.
This is vital not only for a better, more equitable workplace, but also for the quality of work achieved. The cornerstone of good public relations is to put your client's 'best foot forward', and this often involves promoting the ideals that make their organisation special. However, it can be difficult for PR teams to provide the best advice on these campaigns when their own teams lack diversity. The danger is that this can lead to some ill-thought-out and tone-deaf campaigns.
For example, as the Harvard Business Review points out, who can forget the infamous 2018 H&M scandal, in which an "advertisement featuring a young black boy in a green hoodie bearing the words 'coolest monkey in the jungle'"? The resulting backlash from the public was monumental, and whilst it generated coverage, none of it was good. Although it is extremely unlikely that there would have been any malice in this messaging, the lack of awareness and empathy that led to this campaign going live is concerning; how many reviewers approved this campaign before it went out?
So where are we now as an industry? We've had five years since 2018 to learn from these kinds of high-profile gaffs, and to bring a wider range of voices to the table. But have we succeeded at making change? What more can be done to encourage other voices to the table? This blog will explore what we as practitioners are succeeding in, and what areas we need to improve on.
Who's behind our messaging?
We are all products of our experiences, and these will shape the way we view the world. However, these experiences are not something that can be 'turned off' once you arrive at work, and they will influence the messaging you produce. This is not to suggest that this is a bad thing, but as an industry, there's no denying that most professionals come from similar backgrounds. According to the PRCA's 2018 Census, 78% of professionals in the PR industry are White British. Whilst this is lower than the national average in other industries (80.5%), there is still an underrepresentation of other minorities who will offer varying viewpoints from their life experiences.
Whilst this might be disappointing, any improvement in diversity should be encouraged and celebrated. 2018 was still a monumental year, with younger professionals more likely to be people of colour, and more disabled practitioners joining the industry. Equally, the PR industry bucks the trend for the wider workforce, with two-thirds of those in PR being women. All of this is encouraging, but we must not get complacent. Furthermore, it is worth noting that this research did little to explore the difference between agency and in-house organisations.
Diverse audiences, diverse viewpoints, global markets
Even though these are hypothetical questions, they do serve an important purpose – the pandemic demonstrated the importance of public relations, especially amongst younger people who are willing to engage with the brand's content. I, personally, spent a lot of time in lockdown following the Duolingo Owl on TikTok. That chaotic green bird kept me entertained during the first lockdown in England – it's amazing that an American company's mascot had so much influence over my downtime viewing habits.
Yet, this example of a globalised campaign presents its own problems – how does an agency ensure that its messaging appeals to differing cultures and viewpoints, without its content being cliché and cheesy? The answer is a simple one; there is no shame in putting out bold messaging, but by listening to a wider range of voices and showing empathy for their thoughts and viewpoints, campaigns can be more engaging, delivered with greater impact and accessible for a wider range of audiences.
To embrace this approach, we must all confront our unconscious biases and be more empathetic. In my own case, prior to starting at Touchdown, I never knew that our clients based in Israel didn't work on Fridays – I quickly learnt that scheduling calls during Shabbat would not be appreciated! But, by learning more about my colleagues' customs, I can better understand the market I'm creating content for. Therefore, by learning from the cultures we do business with, we can be more mindful of our own working practices going forward. We're also striving towards growing our awareness by showcasing the work that our clients do, including the support provided by Pathwire in tackling email marketing accessibility.
Change through action, as well as words!
However, whilst showing empathy is great, it can only go so far. Instead, organisations can bring about more meaningful change through action. Agencies, especially, can create diversity and inclusion initiatives that involve colleagues of all ranks and backgrounds to discuss any concerns they may have, which can then be translated into meaningful actions. I have previously worked for companies whose laissez-faire approach to diversity bred greater resentment and created a tense working environment by not acknowledging and accommodating religious differences. This could have been avoided if those organisations had reviewed their inclusivity strategies and implemented changes before issues arose.
Touchdown, for example, holds quarterly diversity and inclusion meetings. Then, by utilising resources from the wider Ruder Finn group, we can follow through to implement actual change. In doing so, we are all, regardless of our position in the company, creating an environment that aligns with our values. As a result, our performance levels, creativity, and forward-thinking benefit – which in turn is recognised by our clients and can be seen in our resulting campaigns.
Be the change you want to see 
Whilst it's all well and good that I'm tooting the Touchdown horn, we, like most agencies, have more work to do. It's positive to see that the wider PR industry is diversifying, but we cannot get complacent. Instead, by hiring the next generation of PR professionals with a wider range of backgrounds, we can transfer these experiences into our latest campaigns and work more effectively alongside our clients. If you're keen to share your own commitment to inclusivity and diversity, but you need some PR pitch guidance, we're always on hand to help you to craft your values into a press-ready format.
At Touchdown, we are actively striving towards a fair, diverse, inclusive workplace. If you want to join us on this journey and make a difference in our culture, please find our latest vacancies here.