3 Public Relations Accounts to Help You Become a Better PR Pro
By Holly Aker, Senior Account Executive 
It's human instinct to want to connect with and follow people who share the same interests and activities as you. For me, my social media feeds are overflowing with posts about the Dallas Cowboys, Sailor Moon and cats because I crave interactions with people who love America's Team, are eagerly awaiting the U.S. release of the Sailor Moon movie, and share cute and funny videos of cats. 
The same goes for our professional lives. By connecting with people who have similar successes, struggles and questions, we help each other learn, grow and ultimately improve at our craft.
As PR professionals, we know all the best publications, podcasts and influencers that discuss the trends and best practices for our clients' industries, but where do we go for conversation, advice and a sense of community in the PR world? These three social media accounts are creating a space where PR pros can share tips, ask questions and serve our clients in the best way possible.
1. @PRGirlManifesto on Instagram: If you follow one account from this list, make sure it's this one. PR Girl Manifesto addresses every aspect of a PR person's life from pitching, PR tech, and of course some humor about our jobs. The account frequently discusses diversity and equality topics such as the recent post about how PR pros can support the AAPI community and emphasizing the importance of being genuine when participating in diversity campaigns.

PR Girl Manifesto also shares resources to encourage PR pros to think deeply about their everyday activities like this post about newswire services. For most of us, using a newswire service is second nature, but the post encourages PR people to think hard about what wire services were designed for and if it truly is the right option for your clients' needs.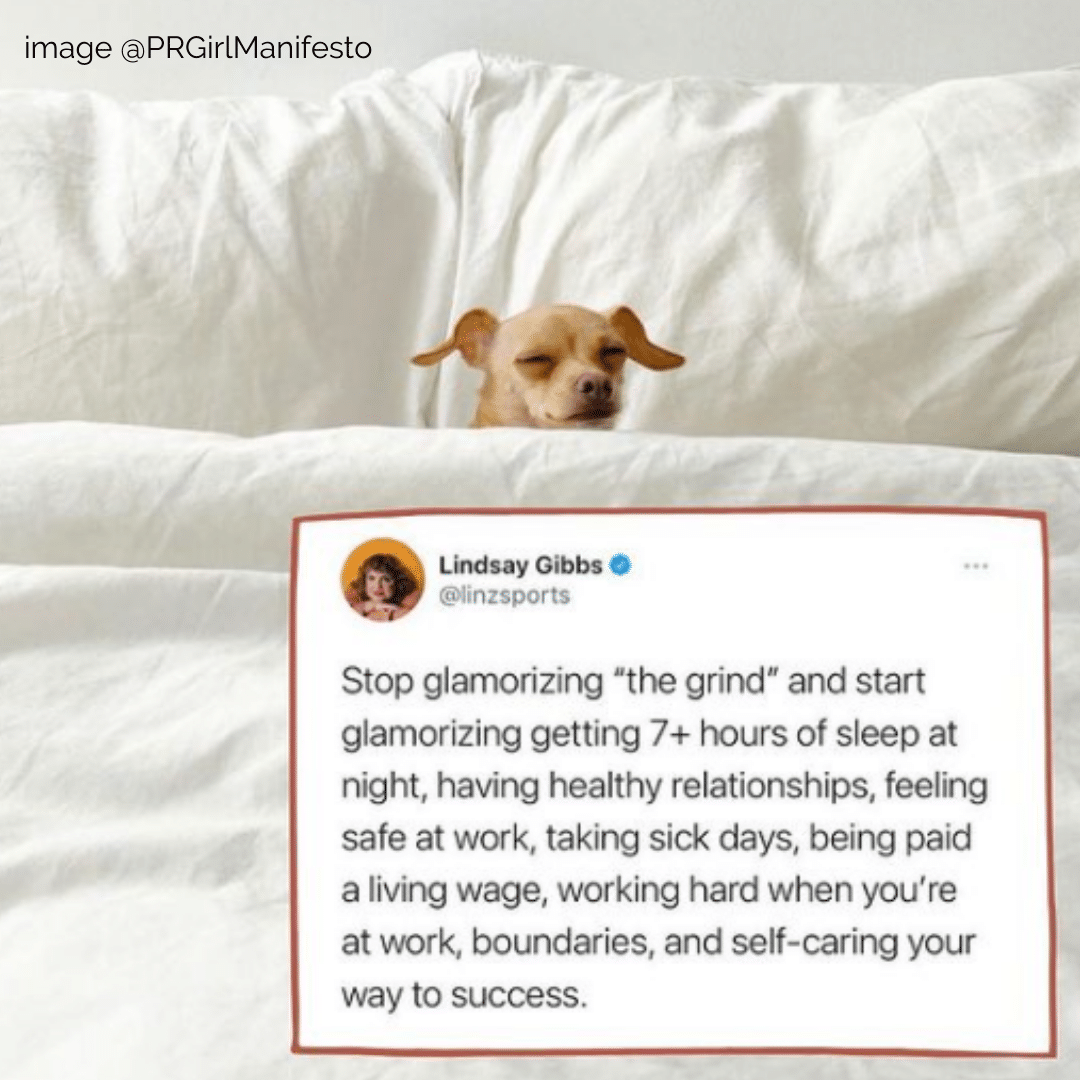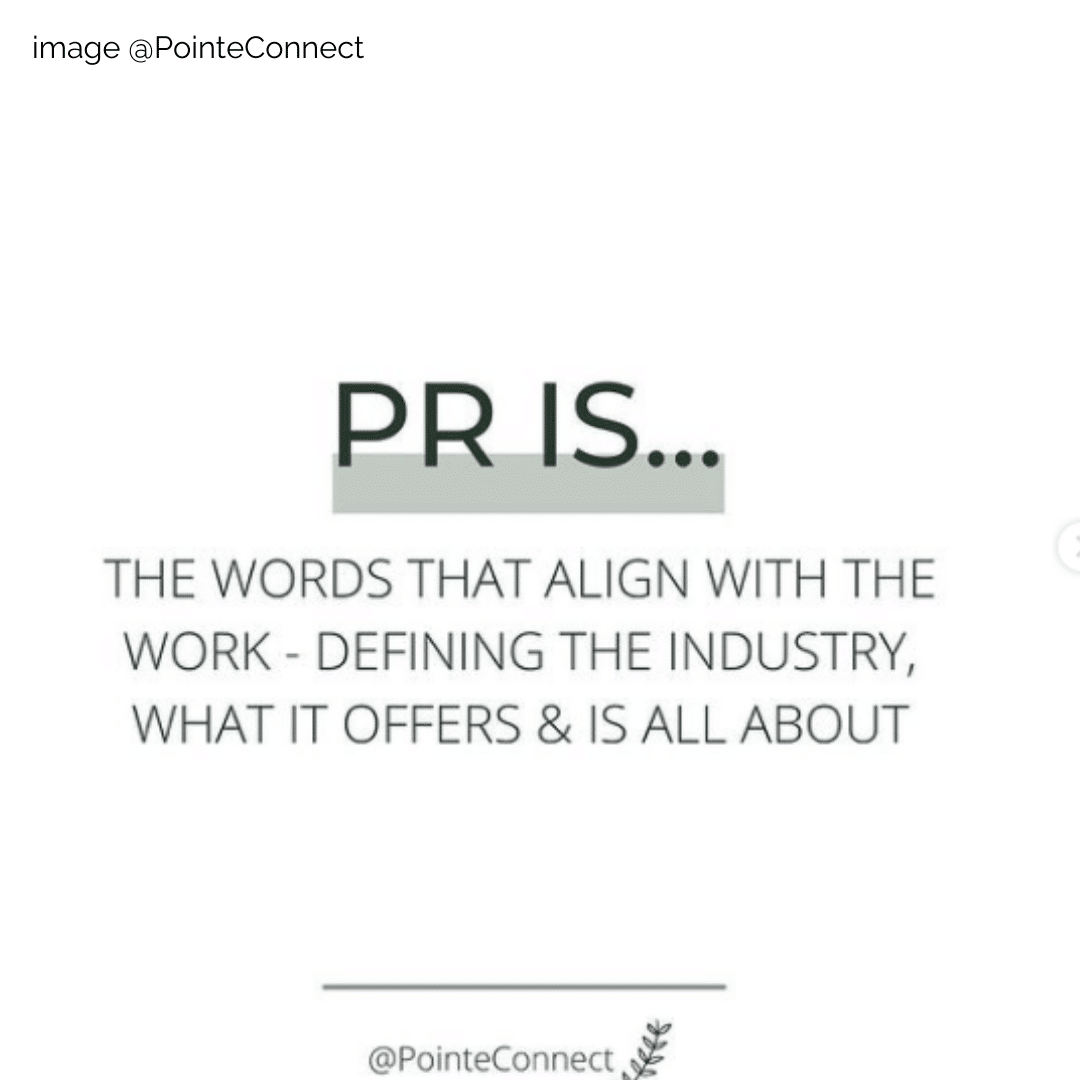 2. @PointeConnect on Instagram: Pointe Connect is run by Cristy Verdeja Zaldivar, and she makes weekly videos that answer questions every PR pro has. Some of her recent videos discuss how to make a relationship with reporters, how to bring up the topic of contract extensions to clients, and what your story needs to get coverage.

Cristy often discusses the differences between PR and other business operations such as this post about public relations vs. media relations, and she provides thought provoking facts that can help you craft better press releases.
3. @The.PR.Ivy on Instagram: The PR Ivy is a pretty new and small account, but it's definitely worth a follow. The account highlights successful PR campaigns from big-name companies and details how and why the campaign was able to connect with its audience.
PR Ivy also discusses what traits make a good PR pro, the basics of modern PR and even the history of PR, like this post about Ivy Lee, the father of modern PR. Who knew?!
BONUS: @PlubicRelations on Instagram: This account hasn't published fresh content in some time, but it still deserves an honorable mention. After a long day of client calls, pitching and answering email after email, there's nothing better than laughing at your own pain. Plubic Relations is a PR meme account that understands the tough parts of our job like no one else can. 
Has a journalist ever made fun of your pitch on Twitter? Plubic Relations gets it. Do you get anxiety when you think about how the journalism industry is dying and how that will affect the PR industry? Been there. Is there a special place in hell for journalists who break embargos? 100%.
At a time when we're more physically separated than ever, these public relations accounts are helping to bring us closer together by creating a space that fosters education, growth and community. Want to find even more sources of inspiration? Read our reflection on some of the best PR campaigns from the past decade.
 Stay connected with the Touchdown team and find out what we're up to by following us on Instagram: @touchdown.pr