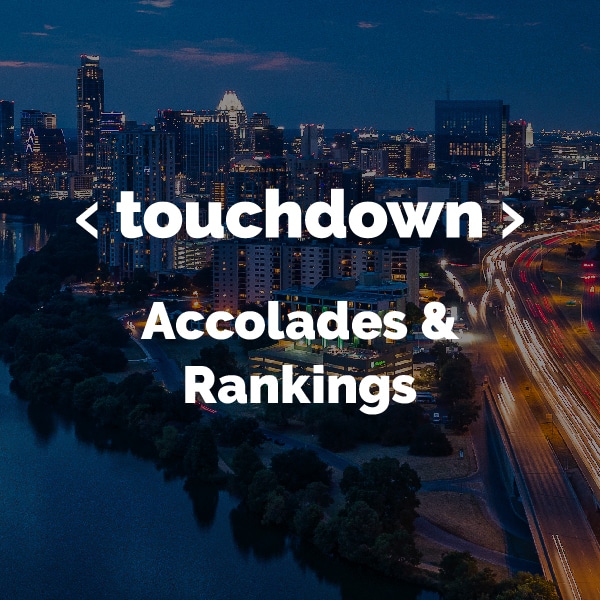 A lot can happen in a year! During 2020 we received some notable industry accolades and rankings.
O'Dwyer's reported that we broke into the top 20 technology PR agency rankings in the US – they also ranked us number one for tech PR in Texas! Forrester Research meanwhile listed Touchdown as one of the most influential channel PR agencies in the world! And our PR Week rankings in the UK continued to climb as we entered the top 10 for technology PR.
We're looking forward to publishing details of our 2020 growth in PR Week's next annual report.