It's more than just a job – the benefits of working for Touchdown PR
By Sarah Deegan, Junior Account Executive
The PR world is massive, with the global PR market revenue expected to reach $129 billion by 2025. In 2022, there are 7,227 digital advertising agencies – many of which PR has carved out its own space. It's everchanging, keeping up to date with the latest news and trends, and serves pretty much every imaginable sector.
When starting a career in PR, the first decision you have to make is whether you'd prefer to be in-house (as part of an individual organisation) or agency side. If you are someone who gravitates towards agency life, you're probably looking for a fast-paced, collaborative environment, where you get the opportunity to work across a whole range of projects. Now that you know about the industry as a whole, are you ready to learn more about life within the PR industry here at Touchdown PR?
Touchdown PR is an award winning, global tech communications agency, with over 100 PR professionals. We have a global presence, headquartered in Basingstoke, UK, with teams working in Austin, TX, across Europe, and beyond! We've been named as one of the top ten PR agencies in the UK, and No. 1 in Texas – and recently we were acquired by Ruder Finn, expanding our already extensive place in the PR world even further. But, aside from all the impressive statistics, we like to focus on why working at Touchdown PR is more than just a regular 9-5. So here's a roundup of some of the key reasons why working at Touchdown PR is so rewarding and exciting, including our people, values, and perks!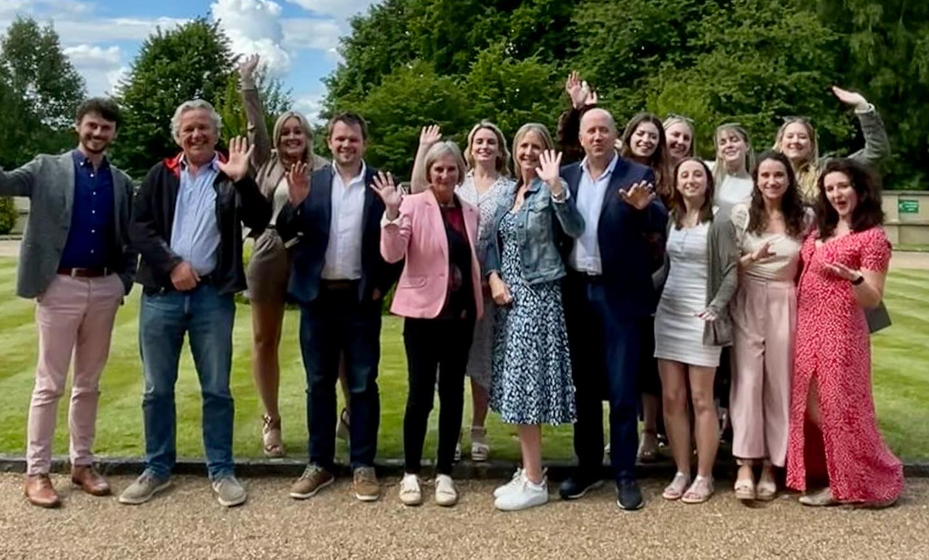 We're the go-to choice for cutting edge tech PR
Named after our reputation for being the 'touchdown' point for emerging technologies, Touchdown has lived up to its moniker, establishing itself as a trailblazer within the tech PR industry. We have a substantial client base within the sector, hosting many high-profile brands, such as the likes of Leaseweb, Exabeam, and G-P.  We are award winning for a reason, with our team of PR professionals being dedicated to securing the results such reputable clients expect and deserve. You can see this for yourself by viewing our client case studies!
PR with a conscience
Sometimes in PR agency life, organisations can be so busy that they forget why they started in the first place or what values they hold near and dear. That's why, at Touchdown, our values, priorities, and company ethos are at the forefront of every decision made within the business. Touchdown occupies a space within one of the most progressive, fast-paced industries – and, as such, we strive to make it more accessible wherever possible.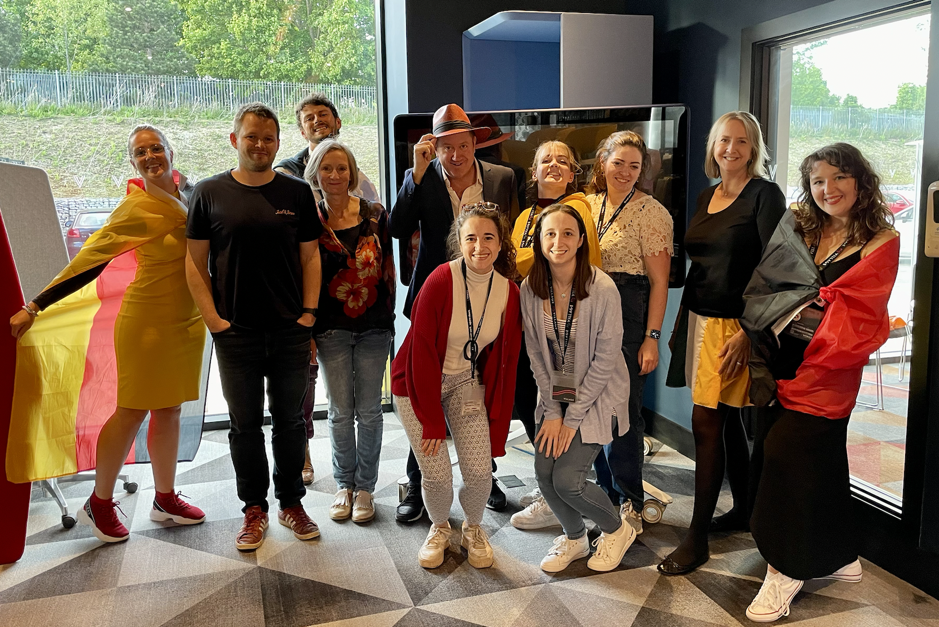 We recruit amazing people, and our processes are always fair
With this accessibility goal in mind, Touchdown is committed to encouraging equality, diversity, and inclusion, and eliminating discrimination. This shapes how we work as an agency, allowing us to foster ideas and talent from a variety of sources – which means we're always developing and improving. This starts from our recruitment process, where we aim to be as transparent and open as possible with our candidates. With a multi-step process, involving phone and in-person meetings (as well as some competency tests!), we dedicate time to making sure each candidate is the right fit for our existing team of PR professionals – and, just as importantly, that Touchdown PR is right for them.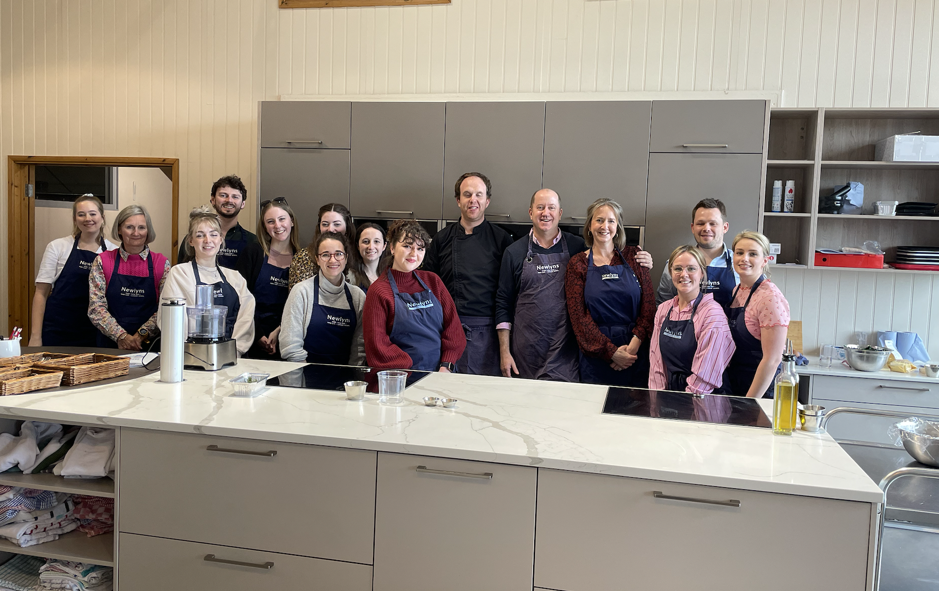 We've got some amazing perks on offer!
In terms of career development, everyone at the company is truly kept at the forefront of industry development, and – by working with some of the biggest brands in tech – our employees develop effective relationships with some of the most influential people in the industry.
On a less career-focused note, we also offer some significant people-based perks. In terms of employee wellbeing, these are just as, if not more, vital! They include:
Hybrid working: work from home and the office – the best of both worlds!

Increasing leave allowance – get recognised for your service, with more time off.

Day off on your birthday – because who wants to work on their birthday??

International office travel program – visit colleagues across the pond and beyond.

Regular events, socials, and team activities – keeping that company culture alive!

Health insurance – so you feel looked after both in and out of the office.
A day in the life at Touchdown PR
If you want to get a feel for what we actually get up to day-to-day at Touchdown PR, my colleague Emily has put together an informative (and entertaining!) video documenting what PR agency life is really like at Touchdown PR.
Check it out here!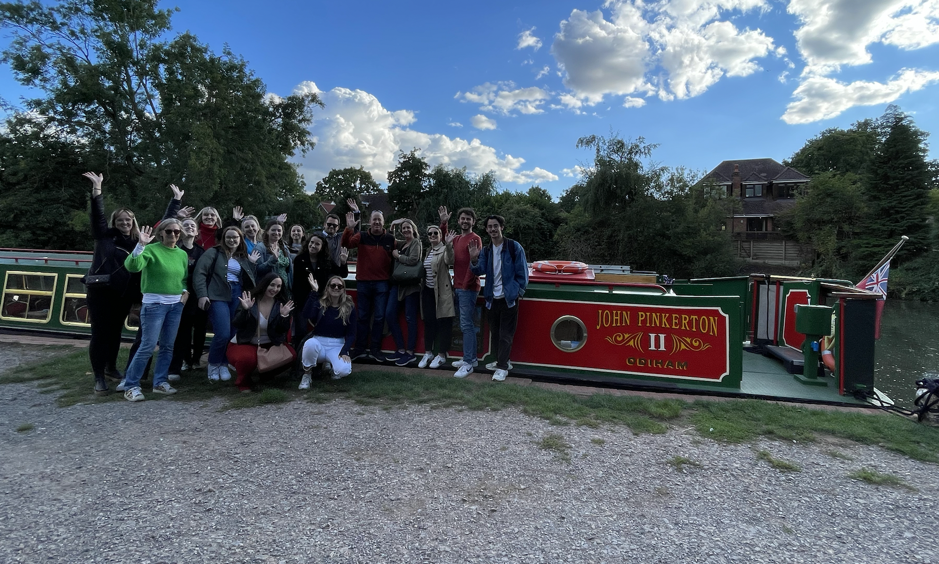 What our current employees say about Touchdown PR
As a relatively new Touchdown PR employee myself, I've tried to show what prospective employees can gain from starting a career in PR here. But don't just take my word for it! Here's what some of my colleagues have to say about working here too:
"I've always had an interest in tech and the fact that I can tie it in with PR is a win for me. Bonus points for having some amazing PR professionals to learn from every day!" – Jorge Ramos, Account Executive
"Touchdown PR has given me the opportunity to start a career as a completely blank canvas with the chance to learn, develop, and be challenged within a supportive environment." – Gemma Carter, Senior Account Executive
"What continues to be a standout feature of the company is its culture. Everyone is always on hand to listen, advise, and encourage – we celebrate everyone's wins and help across the team – which includes across geographical borders – whenever needed." – Hannah Sobolewski, Account Director
Want to work with cutting edge brands, within a team that is at the forefront of all things Tech PR? Take a look at our current vacancies here, apply for anything that catches your eye, and contact us if you can't see a role that fits.