The Top Three Tech PR Trends For 2023
By Izzy Cooper, Junior Account Executive
The past year saw the world continue to bounce back from the effects of the COVID-19 pandemic. Although the world is still catching up to the supply chain issues and have pivoted to remote working and hybrid work environments, the 2023 technology trends have adopted at an ever-evolving rapid pace.
So, what will this mean for the tech industry? In this blog post, we will take a look at what 3 tech trends we are expected to see this coming year.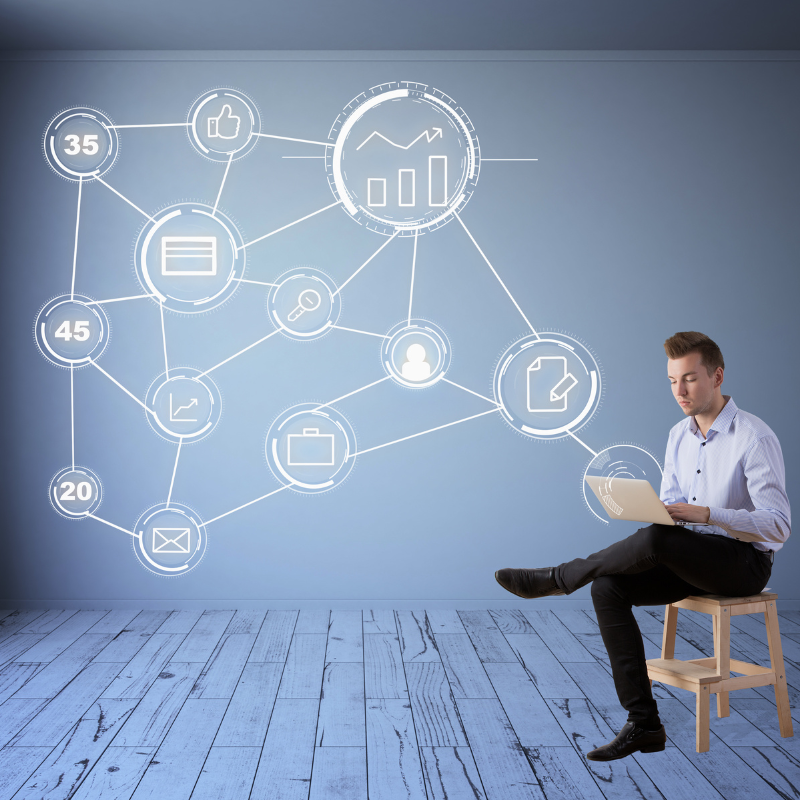 Artificial Intelligence Predictions 
Experts in the Artificial Intelligence (AI) b2b industry are anticipating that digital technologies, AI in particular, will become the standard as we work to keep-up with procurement and supply-chain challenges. 
We have already begun to see the retail space use AI to manage and automate their inventory management processes. Many stores now give the option to customers to purchase their items online and pick it up later at their convenience. This new use of AI was developed to make things easier on consumers.  In 2023, contactless, autonomous shopping and delivery will be increasingly popular. AI will simplify the purchasing and delivery of goods and services for consumers.
Along with that, AI will help businesses bring in more customers with pop-up ads recommending merchandise based on the consumers search history and background. 
Cybersecurity Trends 
The operations that bring about the greatest benefits for cloud-based organizations also carry the biggest threat. Experts in the b2b industry predict that there will be more data leaks in 2023, putting companies at risk. In the end, this will result in businesses investing more money in the cyber security sector.
Fortunately, in 2022, more businesses started to recognize the value of data visibility and security, especially in systems using public cloud services. As a result, they started to rely on data security specialists more and more and saw them as business accelerators. The Innovation Attack Surface is a brand-new type of threat that most firms unwittingly accept as a necessary measure. For 82% of security professionals, this unidentified or "shadow" data has become a problem, says CEO of Laminar, Amit Shaked. 
Raffael Marty the EVP and GM of Cybersecurity at ConnectWise predicts that ransomware attacks will continue on with less reported due to operators shifting their methods to target smaller firms that might lack a strong threat protection practice and are thus less likely to report occurrences. The problem with smaller firms being attacked is that they are not likely to get as much news coverage or reports from it due to the lack of interest reporters and the public will have in it since they likely won't know of these firms. 
So, how can we protect ourselves from general security threats, attacks and data breaches? The government will be expected to take standardized defense approaches more seriously as these attacks continue to occur. 
HR Tech Will Continue To Evolve 
How will this affect the role that HR will play in 2023? Now that HR technology has evolved, c-level executives will continue to view HR leaders as people strategists in 2023 and beyond because of the advancements in technology and people analytics over the past few years, says Giana Driver, the CHRO of Exabeam.
Now HR professionals have access to data and analytics that allow them to see things such as performance ratings which can give them insights into what is working and what is not. Overall, having access to HR analytics such as employee engagement, performance ratings, and retention can help businesses become better. As this continues to evolve in 2023, we can expect to see companies run a lot smoother. 
Want to learn more about this ever-changing industry? We've rounded up some of the top press release myths giving you the perfect starting point to create newsworthy, effective content, along with sharing some must-follow PR social accounts – ideal for both network building and inspiration!
If you're looking to sharpen up your PR strategy and or explore how PR and Marketing can help catapult your organization in 2023 and beyond. Get in touch with us today.