Spring 2023 Tech Events Roundup: Touchdown's Top Picks
By Isabelle Cooper, Junior Account Executive
It's that time of year when  the Touchdown team gets together to support our clients and hear from industry experts during the Spring 2023 tech event season. Tech events are significant for those who wish to network with other professionals in their field and to keep up to date with the latest news and trends in the industry. Attending tech conferences is a great way for our agency and our clients to expand their knowledge and skills. It can also be a wonderful opportunity to find new business and networking opportunities.
We've crafted a list of our top picks for this Spring in EMEA and APAC, which will hopefully inspire you to attend a tech conference this season. Make sure to stop by and say hello to us if you'll be attending any of these conferences too! 
Event 1: TechspoLA
Where: Los Angeles, California
When: April 12-13th
TechSpo is another great event for professionals in the tech industry to attend this spring.
Some of the top designers, innovators, brands, marketers, technology suppliers, developers, and evangelists who want to set the pace in the cutting-edge technological world come together at this two-day technology expo, TECHSPO Los Angeles.
Exhibitors have the chance to showcase their businesses to consumers, top-tier investors, hordes of press, the most sought-after talent, and the largest pool of tech enthusiasts looking to celebrate emerging products by showcasing the next generation of technology, and innovation, including Internet, Mobile, AdTech, MarTech, and SaaS Technology. Prepare to be motivated, astounded, and informed about how these developing technologies will affect your company's potential for expansion.
Event 2: World Summit AI Americas
Where: Montréal, Canada
When: April 19-20th
The World Summit AI provides marketers, investors, and organizations with the opportunity to learn, share, and discuss the challenges that AI faces as well as the potential of its continued development. AI is developing at an unprecedented rate across all industries. The summits' agenda covers a wide range of AI-related issues, including security and policy as well as ethics, privacy, and scalability.
Visitors will be led through actual use cases of AI applications, providing them with the chance to see how AI can be applied to address practical issues in everyday sectors. Companies of all shapes and sizes have descended on Montreal for this fascinating event, with attendees coming from all over the world to learn what AI means for their businesses. This event is likely to draw investors, vice presidents, and scientists, and some of the most knowledgeable industry insiders are scheduled to deliver much-anticipated remarks.
Event 3: RSA
Where: San Francisco, California
When: April 24-27th
RSA Conference hosts information security conferences all over the world that introduce you to business leaders and extremely essential data. Touchdown has a variety of clients attending this conference including ConnectWise, Exabeam, HackerOne, Lineaje, Laminar, Titaniam, and Traceable AI.
The conference will have everything from keynote speakers and trainings, to 500 interactive and traditional sessions covering a wide range of topics from the latest trends and threats to solutions that you can apply to your job. There is also the opportunity to connect with hundreds of industry vendors, meet with their product experts, discuss your challenges, and demo the latest solutions.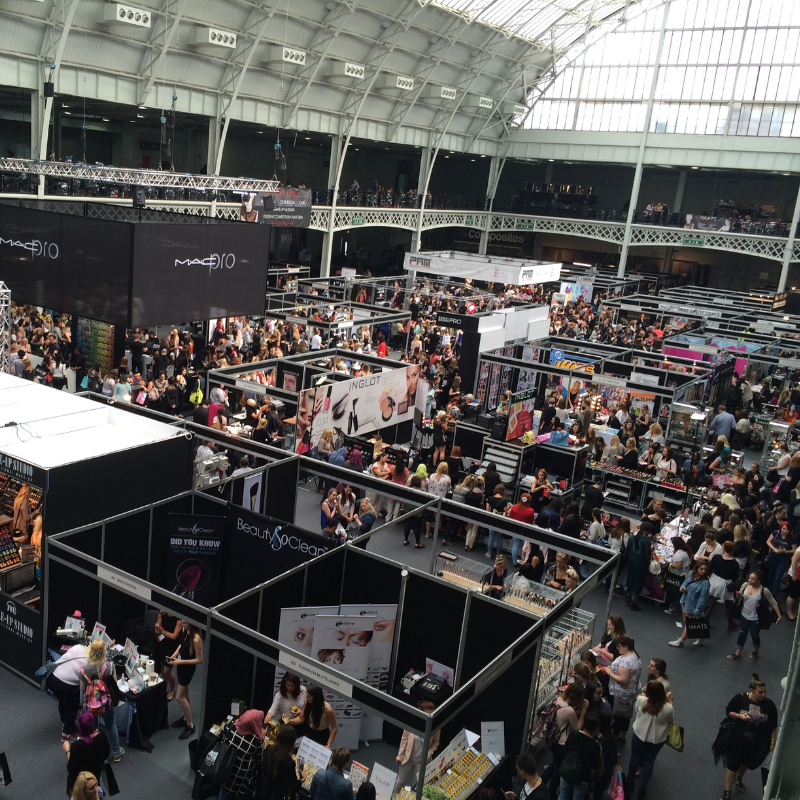 Event 4: Running Remote
Where: Lisbon, Portugal
When: April 25-26th
Want to travel somewhere beautiful while maximizing your position as a remote or hybrid business? The Remote Running conference, which brings together remote-first entrepreneurs and hybrid teams to share information on every element of their office-free operations, which might be the ideal place for you to attend.
The speakers' program at this event will give remote-first vendors plenty of useful takeaways to help them improve business processes, from implementing HR digital platforms to purchasing cloud-based CRMs. 
Event 5: NEC Birmingham
Where: Birmingham, UK
When: April 25-27th
 Every aspect of cybersecurity is covered over the course of three days at the National Cyber Security Exhibition. The program aims to give participants the abilities they need to better comprehend threats, from mitigation to communication to boosting cyber resilience and informing business associates of all levels about the reality of these occurrences.
The advisory council for this event includes some of the top cyber professionals in the UK from a variety of reputable boards and companies. Visitors can explore and learn from the exposition stands, internet conferences, workshops, networking opportunities, and other exhibits at the event. Online information on the confirmed seminars is available, and booking for exhibition booths and free passes is still open. Although only introduced in 2021, the National Cyber Security Show is already one of the most well-attended conferences in the UK tech sector. The event is sponsored by some of the most important cybersecurity organizations.
The tech industry hosts many more noteworthy conferences, summits, and events throughout the year, and participating in them can help you develop invaluable experience in your particular field. Vendors should investigate their industry to identify pertinent events or feel free to ask our team for some recommendations. Becoming a speaker at a reputable summit is a fantastic approach to showing thought leadership and establishing the credibility of your company. This can lead you to business and job opportunities that you didn't even know were out there. On the contrary, if you're an event organiser looking for ways to make virtual conferences press ready, we've shared some handy insights to help ensure your big day receives the coverage it deserves!
So, what are you waiting for? Sign up for one of these tech conferences this spring now or contact us for tech event services and support!