SaaS 101: Popular examples and trends you need to watch
By Rachael Birt, Account Manager
Software-as-a-Service (SaaS) is a rapidly growing technology that has taken the world by storm. At Touchdown we work with a range of clients who offer SaaS solutions to their customers, and as this technology continues to soar in popularity, it's crucial that as communications professionals we keep abreast of the latest trends and best practices in the industry.
We're going to explore this sector in a bit more detail, plus we'll provide a brief summary of some of the latest b2b SaaS trends. 
What is Software-as-a-Service (SaaS)?
SaaS is a technology offering that enables companies to access a vendor's services in the cloud via the Internet, as opposed to purchasing a full package of software which they are then responsible for. Vendors, like our clients, build applications on cloud infrastructure which allows anyone with an internet connection to use the services they offer.
These types of solutions are known for being especially useful for companies wanting to scale up or down depending on their needs. Buying traditional software solutions often requires purchasing a large amount of software to ensure that you're covered should you need more of its abilities than you currently use. With SaaS, a small company that has plans to grow rapidly can continue to scale up the software it uses as the business grows. In doing so, they also avoid many of the expenses that go with traditional software, such as maintenance and management costs, as these are handled by the providers themselves.
Across our PR agency we work with many clients offering SaaS to a wide range of customers covering a variety of sectors. As a result, we stay up to date with the latest industry trends, enabling us to act as a key source of support in providing marketing tips for software vendors. From data management and protection to cybersecurity, there are so many areas in which our clients make use of SaaS technology, and they work to support customers in sectors including cybersecurity, finance, and HR to name a few.
The pros and cons
As you can probably tell already, SaaS is proving revolutionary, providing the ability for any organisation of any size to benefit from a vast selection of software solutions that may previously have been out of reach.
Just a few of these benefits include:
– Cost savings – An obvious but vital benefit of SaaS. As touched on previously, businesses avoid having to pay for more software than they need, and also get to skip over the maintenance fees that on-premises software solutions can require over time.
– Instant updates – Vendors offering SaaS ensure that their solutions are up to date all the time, so users don't have the responsibility of upgrading their software. Instead, they see the updates in the cloud services – and therefore see the results of them – immediately.
– Reduced time to benefit – Customers don't need to spend time installing and setting up software, as with SaaS it's ready to use as soon as you sign up.
– Scalability and integration – SaaS solutions are usually very good at integrating with existing solutions. With some traditional software purchases, you find yourself having to buy additional software or hardware to work alongside it; with SaaS, that's rarely a concern.
– Easy to use – Despite its complex nature, SaaS products are usually easy to use and get your organisation on board quickly thanks to best practice guides and walk-throughs. Potential customers can also normally test the software on the existing IT environment before signing up to the service.
– Security – Certain security measures are included with SaaS, and therefore are not the responsibility of the customer (though we'll see security again in the challenges below).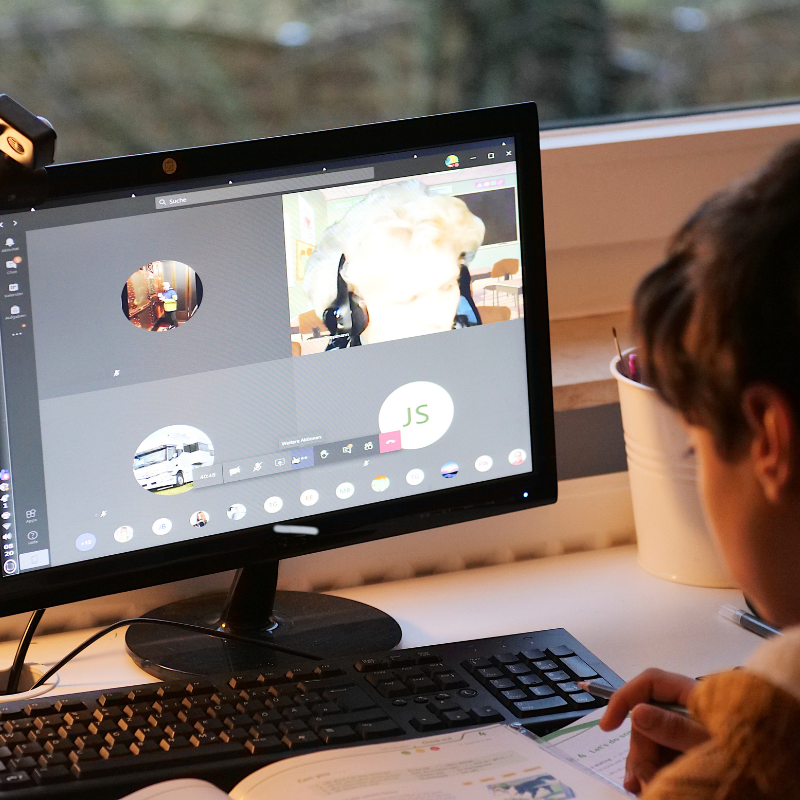 However, it must be acknowledged that there can be some challenges associated with SaaS technology.
It's important to be aware of these issues and ensure that your organisation can resolve these before implementing any new solutions:
– Internet connection is a necessity – Because the solutions are in the cloud, accessing them requires a good Internet connection with a strong signal. While hopefully not a major issue for most offices today, with increasing numbers of remote workers it is something that must be considered.
– Potential lack of customisation – This is not always a challenge, but it's worth being aware that some more basic SaaS solutions will have fewer ways in which you can make the service work specifically for your organisation than some of the more expensive solutions do.
– Security – While the SaaS provider secures the application itself, strict measures must still be taken with sensitive data being used in the applications – it's vital to know before taking on a SaaS solution what security measures the vendor is responsible for, and which must be provided by yourself.
The SaaS sector at a glance
Because SaaS is still a relatively new technology, its uses and capabilities are rapidly expanding all of the time. There are a number of trends that we're seeing emerge in this sector, some of which evolved as a direct result of the Covid-19 pandemic. Due to the sudden rise in remote working during the lockdowns, and the subsequent new hybrid working model that seems to be here to stay, collaboration software – including Microsoft's Office 365 and Teams, Google's G Suite, and Slack to name a few – soared in popularity as workers relied on slick tools to continue communicating effectively in this new working style.
Some other great examples of SaaS include:
– The increasing use of Artificial Intelligence (AI) and Machine Learning (ML) to push the boundaries of what SaaS can do for customers. Users of the global music streaming platform Spotify will be familiar with its ability to suggest personalised song recommendations based on what you've been listening to.
– Data is everywhere, so it's now crucial that we as consumers manage and protect our data, and avoid leaving it open to potential threats. Password managers such as LastPass use SaaS to deliver their cross-platform organisation and management systems, to secure every single password and then store them across all of your devices.
– SaaS will continue to migrate towards PaaS (Platform-as-a-Service). AWS is an excellent example of this, allowing most SaaS products to host everything on this cloud platform from Amazon; even the food delivery app Deliveroo relies on AWS to get your orders in and your food out!
– Within the B2B world, one of the most well-known examples of SaaS has to be Salesforce – a customer relationship management (CRM) solution that brings companies and customers together. It's one integrated CRM platform that provides all departments with a single, unified view of every customer to help ensure the relationship each one has with the company is as important as the next.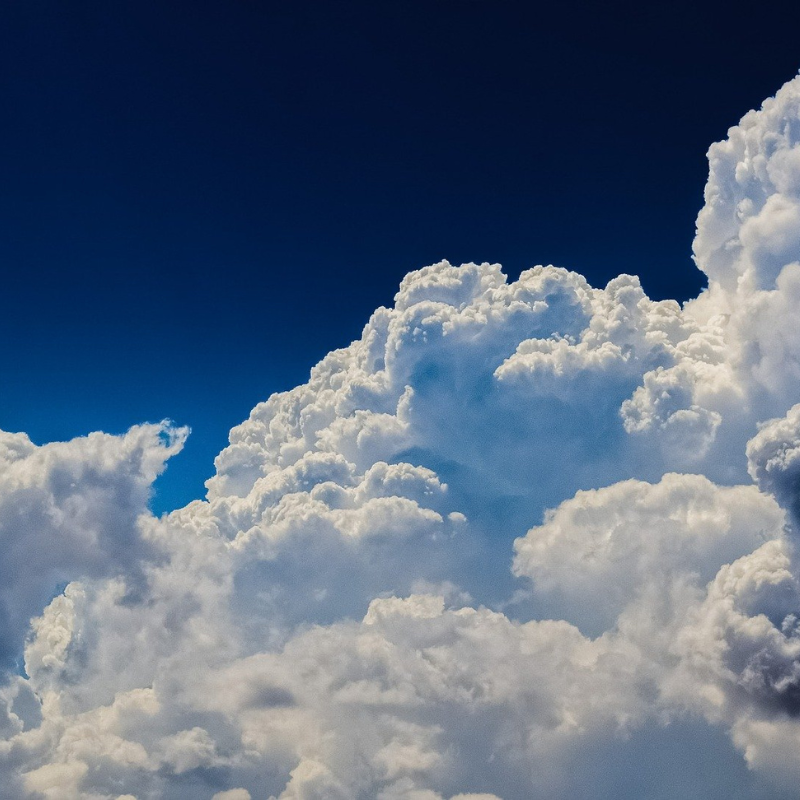 But given that almost all of these are household names, how can any other company offering a SaaS product stand out from the competition?
One of the most effective – but also difficult – ways is to offer something that currently no one else does. With the number of companies that now provide SaaS solutions, this is becoming harder by the day, but by learning what your competitors are doing and looking for a niche that you can stand your ground in, businesses can still find new ways to make an impact. For example, vertical SaaS is a term used to refer to SaaS solutions that target one specific vertical, and they focus on doing this to the highest standard rather than branching out to offer more and more.
It's also vital that businesses jump on any opportunity that comes their way. Think about Zoom pre-pandemic: what was once a relatively unknown service outside of the workplace, quickly became the go-to phrase for having a video call with your best friend. In fact, statistics show that in December 2019, Zoom had around 10 million daily meeting participants – by the end of April 2020, this had grown by a staggering 2,900% to 300 million daily meeting participants.
In addition to this, having quality PR services is a must when it comes to telling a compelling story, and this is where we work with your company's SaaS marketing strategy to develop and maintain a strong reputation amongst the media and your potential customers.
How Touchdown can support you
As mentioned, we work with many clients for whom SaaS is either a part or the entirety of what they do. We specialise in sharing their news and opinions on SaaS with their target media publications, which in turn helps us to reach ideal potential customers that are ready to embrace what SaaS has to offer. From issuing press releases on their latest news and securing briefings with journalists and analysts to share these updates, to developing and drafting insightful thought leadership content on why SaaS is a necessity in today's digital age, here at Touchdown we are experienced in making our clients' stories resonate with the world.
A few of our clients who we do exactly this for include:
– Aqua Security, a leading pure-play cloud native security provider, which offers its SaaS Cloud Security Posture Management to scan, monitor, and remediate configuration issues in public cloud accounts
– Exabeam, a global cybersecurity leader and leader in Next-gen SIEM and XDR, which offers Advanced Analytics in a SaaS environment to allow the content team to continuously identify the most needed fixes, proactively deliver them, and measure improvement
– Skillsoft, a leader in transformative learning experiences, offers its immersive SaaS learning experience platform, Percipio, which inspires, motivates, and engages learners, anytime, anywhere, on any device
– Egnyte, a leader in cloud content security and governance, offers an enterprise content management SaaS offering file storage, collaboration, and versioning utilities through private clouds, enabling customers to adhere to regional data regulations and controls
– Find more of our client case studies here, or learn more about B2B SaaS lead generation, and grow your strategy with insights from our team of experts. 
It's clear that SaaS is not only here to stay, it's here to grow and develop capabilities that we can't even imagine yet.
If you're a SaaS company, take a look at our services to see how our tech PR agency can help you take the next step in sharing your story.