Mid-year review: How have 2023 tech trends panned out?
By Alyssa Yarem, Assistant Account Executive 
As we approach the year's midpoint, it would be interesting to assess the trends that experts predicted at the beginning of the year. Let's take a look at this year's most prominent predictions as well as take some of the 'wild-card trends into account.
In The Top Three Tech PR Trends for 2023, published earlier this year, we predicted the top technology trends to come, emphasizing AI, cybersecurity, and HR tech. But, did our forecasts come true? In this blog article, we will examine how our top three forecasts fared in the current cybersecurity environment.
AI Continues to Dominate
AI is changing the future in nearly every industry at a breakneck pace. It has already established itself as the primary driver of technologies such as big data, robots, and IoT, not to mention generative AI, with tools such as ChatGPT and AI art generators gaining widespread attention. For the foreseeable future, these technologies will continue to act as technology pioneers.
Approximately 76% of companies are making significant investments in AI and integrating it into their business models. Whether it be enterprises leveraging its ability to connect people through social platforms, and search engines, or turning it loose on research and technology. Google recently revealed its intention to develop a completely AI-driven search engine with AI-adaptable capabilities to tailor the search engine experience.
There is are a few industries that have not been impacted by AI. Particularly in recent years, as data collection and analysis have increased significantly due to robust IoT connectivity. With companies like Google, Apple, Microsoft, and Amazon spending billions of dollars on AI products and services each year, universities making AI a more prominent part of their curriculum, and the US Department of Defense upping its AI game, big things are bound to happen.
AI is being driven by the rise of supercomputers. These supercomputers can run AI and harness huge volumes of data and utilize their learned intelligence to make optimal decisions and discoveries in fractions of the time that people would take. With the continuous strength of invention, AI is center stage land will not be out of the spotlight any time soon. While some industries are just getting started with AI and others are well along, one thing to keep in mind is that AI will continue to have a significant impact on our daily lives.
HR Tech Making Workplaces Smarter than ever before
With the transition to remote work and a changing regulatory landscape, the role of an HR professional in risk management has become critical in recent years. Cybersecurity threats are becoming more widespread, and HR executives are increasingly concerned about their company's employees and data safety. However, with 61% of HR managers stating that their HR technology's data security might be enhanced, it's clear that their existing HR tech stack is insufficient.
As a result, HR executives are eager to invest in technology-based platforms, with 76% planning to implement new technologies in their operations by 2023. A robust HR tech stack may improve employee experience and make business sense to promote a great work environment where teams gain insights and information to back up their claims.
Here are a few examples of HR-tech trends and how organizations are incorporating technology into their strategies:
AI: AI-powered systems have dramatically altered the HR technology landscape. Not only will systems be intelligent by design, but they will also have sophisticated conversational user interfaces, various AI models embedded, and new disruptors that will emerge, revolutionizing HR technology in ways that are more valuable, vital, and interconnected than ever before. Just this year, AI investment surged by 27% due to a shift from academic to business-centric applications. Bloomberg, for example, just unveiled BloombergGPT, a 50-billion-node AI system devoted to financial data and analysis. Finally, AI will enable HR teams to see how the elements of HR work together, utilizing systemic HR. Which is the process of comprehending the significance of talents, culture, diversity, remuneration, and other business factors.
Blockchain: The use of blockchain technology in human resources is becoming more common. Blockchain enables organizations that have never met to exchange assets in digital contexts. Blockchain, in essence, delivers confidence in untrustworthy settings without the requirement for a credible central authority. HR practitioners can use this technology to help manage large amounts of personal data and carry out numerous HR operations. Furthermore, blockchain technology can aid in the prevention of both internal and external personnel fraud.
Digital onboarding, learning, and development: Employees who begin a new role are frequently not provided with the necessary training and onboarding. Employees, on the other hand, have stories about being left alone with excessive material because of how stressful it may be in the early stages. It's critical to achieve the perfect balance when it comes to onboarding, and many people find that equilibrium through digital onboarding. This is the procedure that involves the numerous forms that new workers must fill out, much of the training that must be completed, and business policies. Employers discover that by utilizing digital onboarding, they can spread onboarding out over longer periods of time, reducing overwhelm and providing new employees with extended training and assistance.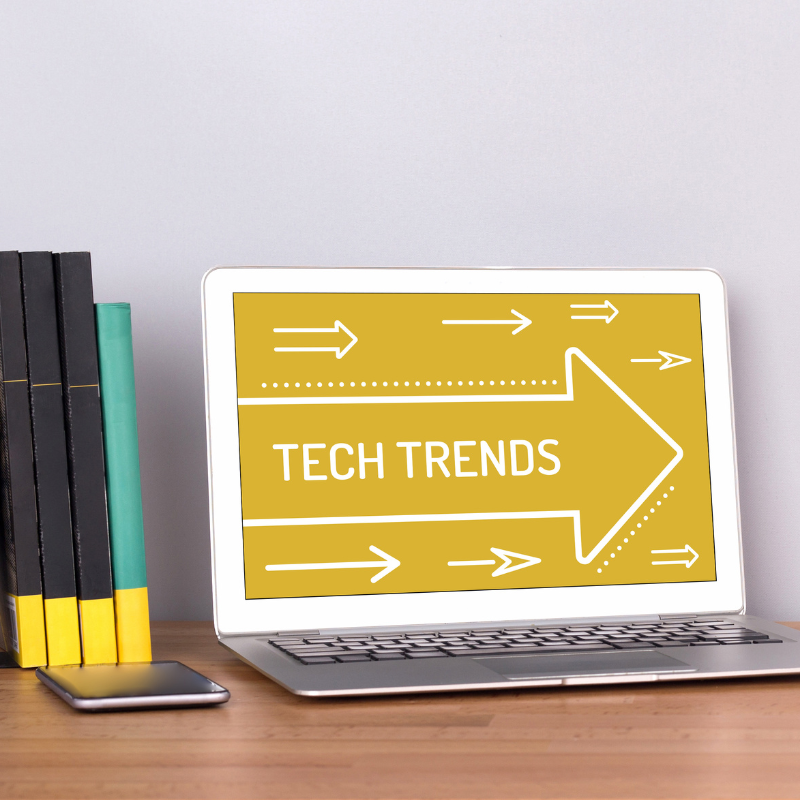 The cybersecurity landscape continues to evolve
This year, cybersecurity experts projected a rise in data leaks, putting businesses in danger. Fortunately, more firms are recognizing the importance of data visibility and security, particularly in systems that use public cloud services. However, the processes that provide the most benefits to cloud-based enterprises often pose the biggest risks.
Here are the major risks to these firms, as well as how corporations are dealing with them:
Remote working in cybersecurity: Remote work is now routine for most professionals, however, its growing popularity has resulted in an increase in cybersecurity issues. According to a 2022 assessment by Alliance Virtual Offices, remote access during the COVID-19 epidemic increased cyberattacks by 238%. This is due to remote labor widening the possible attack surface and placing it outside of typical perimeter defenses, such as firewalls and intrusion detection systems, that firms have historically developed to resist ransomware assaults and other types of cybercrime. Companies that adhere to security best practices, on the other hand, can dramatically minimize their risk of incurring costly and, in some cases, disastrous cyberattacks. Strategies included implementing fundamental security controls such as a strong password policy, strengthening the business data protection program, and developing a strong password policy.
Phishing security measures: Phishing is still a persistent and ubiquitous problem. Remotely, the risk is increased since workers rely more on email and are less wary of well-crafted phishing email attacks masquerading as legitimate business inquiries. To effectively manage these risks, businesses are turning to risk management software, which automates the process of discovering, assessing, and mitigating risks. Risk management systems help with risk identification, efficiency, decision-making, and regulatory compliance.
The final wildcard trend that we are seeing in the market is quantum computing, which is the concept of the next generation of computers that will replace digital computers. This developing technology uses quantum mechanics laws to address issues that standard computers cannot answer. This trend will continue to alter the amount of high-level insight businesses can leverage to make informed business decisions.
What's Next?
There will be plenty of time in 2023 to see a slew of new advances in the larger digital sphere, and when trends emerge, the true issue will be incorporating them into daily life – the most significant test of how powerful they will be.As experts in tech marketing and PR, we'd love to talk about your organization's content requirements! If you need help with content creation for the tech industry, please get in touch today.
Meanwhile, to stay up to date with all the latest tech and marketing news, be sure to visit the Touchdown blog.