The changing nature of tradeshow events
By Elizabeth Farwell, Junior Account Executive
Over the past three years, on all levels, the world has had to adapt as the pandemic has given us a true reckoning with the nature of uncertainty. From the way we live in day-to-day life, to the way we view our health, to the way we work, we have seen profound levels of change in everything we do. As we continue to navigate this world, although we hope for the best, we all know it's good to have a backup plan and be adaptable.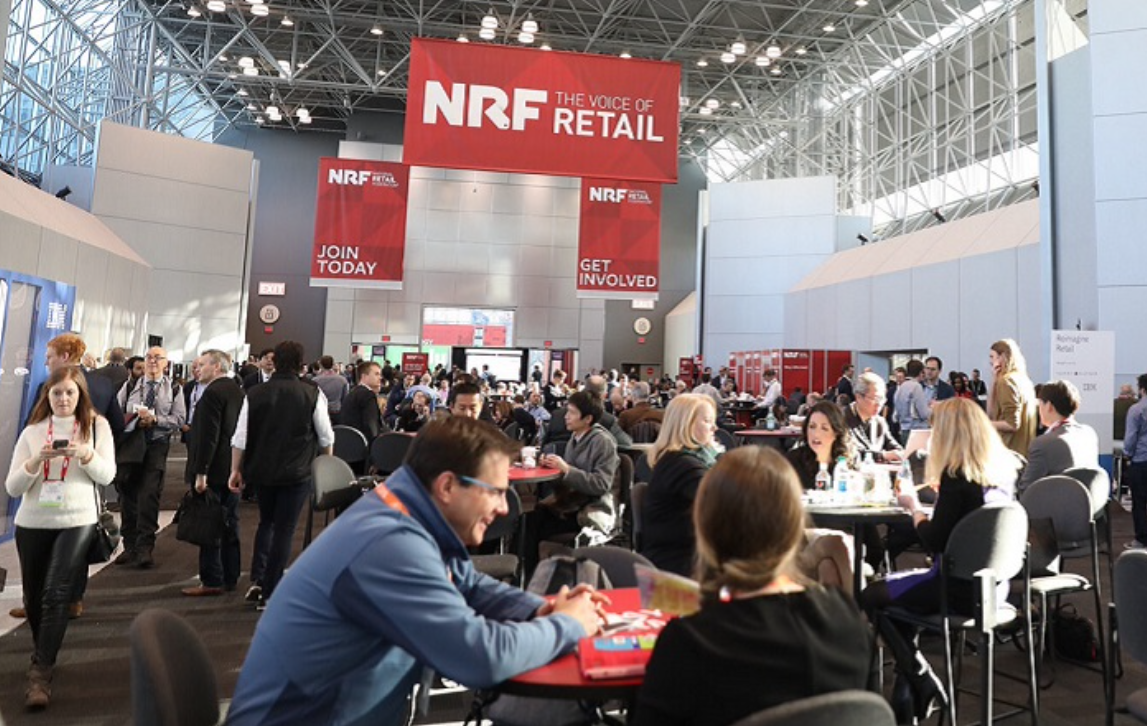 Coordinating tradeshow events
Though we have clients whose technology does many different things, sometimes the stars align, and different accounts across our team wind up working on the same thing. Sometimes, we get inside intel on awards or speaking opportunities through working together and sharing resources. More so, sometimes we get to coordinate upcoming tradeshow events in the spaces our clients occupy.
In January of this year, the National Retail Federation (NRF) put on their annual event, NRF 2022: Retail's Biggest Show. On our clients' ends, everything was done. The booths were mapped out on the tradeshow floor, their flights had been booked months in advance, and they had handed the reigns over to Touchdown to generate press interest.
On the PR side, the Touchdown staff on the accounts with NRF ties had created a media strategy. We had collaborated with pitching efforts and generated interest. Our team was proud of how many briefings we had been able to book from our work in late November through December.
Improvise, adapt and overcome
And then, there were the holidays. And then, there was a huge spike in Omicron case numbers. And then, as is normal now, plans changed.
When we got back to work from the holiday break, many of our clients' arrangements were not what we left them. As they communicated that many of the key spokespeople would no longer be attending in person, there was more communication to be done. Although only one of the original clients was present on the tradeshow floor, we were able to coordinate with several journalists to meet with our clients over the next two weeks. 
What was most important for us was to see who would be there, in-person, versus who would be available for virtual briefings. When this option was opened up, we found it was easier to coordinate times and there are many ways to make virtual events press ready, so coverage was still as accessible. As a side effect, more people became available to speak with journalists, for we were no longer limited and rushed to book them all within the 2-day time frame of the show.  
Although, of course, the energy and excitement of the tradeshow was missed, the proactive communication we had done paid off in establishing us with the journalists and thus, they were open to re-scheduling and adapting. If we hadn't started two months before and things changed, we may have seen a different story. With many hands on deck to communicate and follow up, our efforts did pay off.  And of course, most importantly, it was nice to know we were able to generate interest for our clients while everyone was kept safe and healthy.
With our proactive team, we help our clients plan and execute memorable tradeshow appearances. Get in touch if your tech firm is in need of a dynamic global agency to implement an effective communications strategy.