4 Brands Who Own Christmas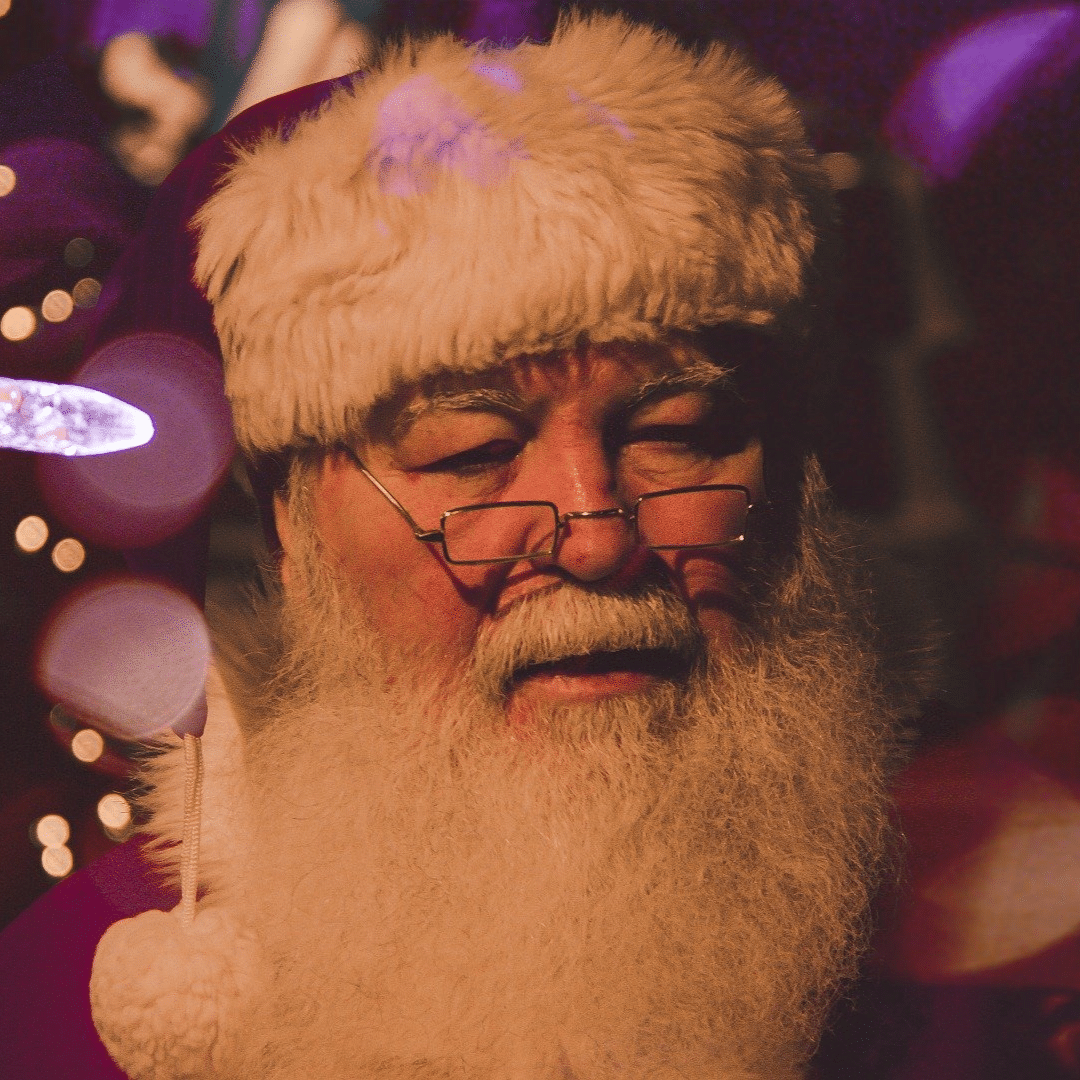 By Ben Davies, Senior Account Executive 
We love familiarity at Christmas. Whether you're dusting off the same decorations from the attic every year, listening to the same ten songs on repeat for the entire month or pulling out your favourite festive jumper, somewhere in the madness of the run up to the 25th, we find time for tradition. And many of us wouldn't have it any other way.
We might chop and change little pieces – new lights for the Christmas tree because a few bulbs have gone, or taking the difficult decision to bin your Now That's What I Call Christmas CD because Spotify is just so much more convenient. Small tweaks, but traditions remain. However, every now and then something comes along and disrupts the flow, firmly embedding itself into Christmas culture.
It's an ideal outcome for every brand, and we see it happen a lot. But which have done it the best? Here are four brands who own Christmas every year…
Coca Cola
You only have to read the line Holidays are coming and you're immediately picturing a wintery scene with a brightly lit red truck battling its way through the snow, small whispers of the phrase being sung in the background.
However, Coca Cola's involvement with Christmas goes further than a TV ad from the 90's. The company actually played a huge role in changing the way we view Santa. In 1931, Coca Cola commissioned Swedish illustrator, Haddon Sundblom, to create an oil painting of Santa drinking a bottle of Coke at Christmas – you can probably picture the image in your head. 
Before the painting, he would be drawn in greens and tans, as well as red, and other St Nicks would be depicted in Bishop robes. However, Sundblom's painting – which drew inspiration from the poem 'Twas the Night Before Christmas – took Santa to new heights with the weight of Coca Cola's ad team behind him. Coca Cola's version of Father Christmas was quickly embraced by cultures all over the world, and it's hard to imagine a Santa that doesn't don the red hat and suit with rosy cheeks and a round belly. With one campaign, Coca Cola changed Santa forever.
KFC 
An odd one here. In the west, KFC has very little to do with Christmas (other than the mouth-watering gravy burger it released this year). However, if you happen to take a trip over to Japan at Christmas, you'll quickly learn that KFC is a popular replacement for a turkey dinner.
Takeshi Okawara was the manager of the first KFC in Japan, shortly after it opened in 1970. One night, after overhearing a couple of tourists discuss how they missed having turkey at Christmas, the idea came to him in a dream: a Christmas 'party barrel'. After all, fried chicken isn't a bad substitute for roast turkey, right? So began the marketing plan.
The campaign went national in 1974, named Kurisumasu ni wa Kentakkii, or Kentucky for Christmas, and was a roaring success. Almost 50 years later, it's estimated that 3.6 million Japanese families tuck into KFC every Christmas, in what is now a nationwide tradition.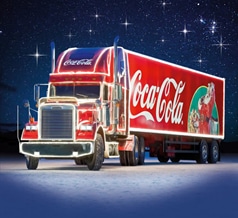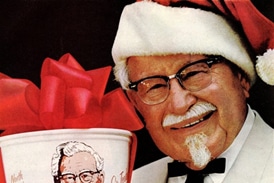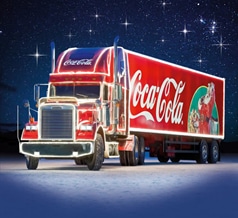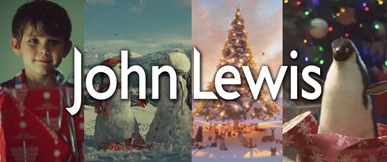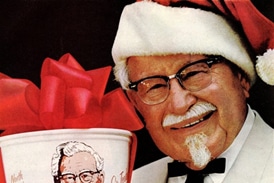 John Lewis
The Christmas TV advert is a battle of the brands in the UK, and one of the early signals that the countdown to Christmas has started. While we can give honourable mentions to the likes of Sainsbury's, McDonald's and a smattering of others, John Lewis seems to take the cake every year.
Starting out in 2007, we've seen high profile singers such as Ellie Goulding, Lily Allen and even Elton John attach their vocals to the nation's favourite ad. In 2012, we even saw Gabrielle Aplin's cover of The Power of Love scale to number one on the UK singles chart after it featured on John Lewis' ad.
Thanks to the likes of Monty the Penguin and Excitable Edgar, John Lewis owns Christmas TV ads… for now, at least.
Mariah Carey
We often think of brands as these large scale conglomerates with fingers in all sorts of pies, but celebrities often carry a similar amount of power. Mariah Carey at Christmas is a prime example. 
Every December, Mariah Carey makes $600,000 to $1 million in royalties from her 1994 classic, All I Want for Christmas is You. This year, she's reached number one in the UK singles chart, and is set to make even more having recently penned an Apple TV+ deal, where she will deliver Mariah Carey's Magical Christmas Special.
The singer really is the queen of Christmas. Having dominated festive music for the last 26 years, no one can imagine her success stopping any time soon. The song has been covered extensively and has featured in more films than you could count. If that's not enough, it has now reached number one in 20 different countries.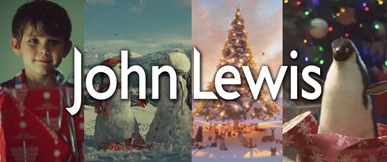 Christmas is smothered in tradition and every single one of these brands has shaped different cultures in their own unique way. It's hard to imagine a different looking Santa, Christmas wouldn't be the same without John Lewis' TV ad, and can you remember a Christmas where you didn't hear Mariah Carey's voice at least once? If so, it was probably more than 26 years ago.