A Week In The Life: Work Experience At Touchdown PR
Jake Tutin, A-Level Student 
This week, we've had the pleasure of welcoming A-Level student Jake Tutin to our UK office for a week of work experience. Discover more from Jake about what he got up to and how the experience has helped his in his studies and future career below:
Tell us a bit about yourself and why you wanted to do work experience with us:
I study business at school where I learn about various different sectors, how they run and are managed, including different types of business owners, taxes, shares and stakeholders. Before coming to Touchdown, I was looking to learn about the work that Touchdown PR does, as well as valuable skills that I can utilise for any future jobs I have. It is one of the largest B2B tech PR agencies in the UK, so where better to learn!
What have you been up to this week?
I really enjoyed the coverage collection tasks and the news scans. It was very interesting to look into loads of different articles and read all the various topics they displayed in order to go forth with the tasks at hand. Some of the skills I have learned this week include communication, research and writing skills. Through the tasks I was set I was shown better and more efficient ways on how to research and find the specific information I was looking for.
I've felt very supported by the team during my time at Touchdown. Everyone is extremely friendly and supportive – whenever I got confused or needed help with any of my tasks, they were always more than happy to help me out and give lots of useful advice on how to improve and fix parts of my work. Being encouraged to ask for help whenever I was stuck also helped me to improve my communication skills.
We also did lots of fun activities throughout the week that allowed me to get to know the team better. On Monday, we had food ordered in from Pizza Express for a welcome lunch. On Thursday, we had a cupcake day where we all brought in various cupcakes and shared them around. Then to finish off the week, the team organised a happy hour.
What was your favourite bit about the week?
There wasn't really anything in particular that really stood out to me as the "highlight of the week" but just getting the chance to learn from the team here at Touchdown was great. The experience of working in such a great company will enable me to use the skills I've learnt and carry them on in whatever job I have in the future.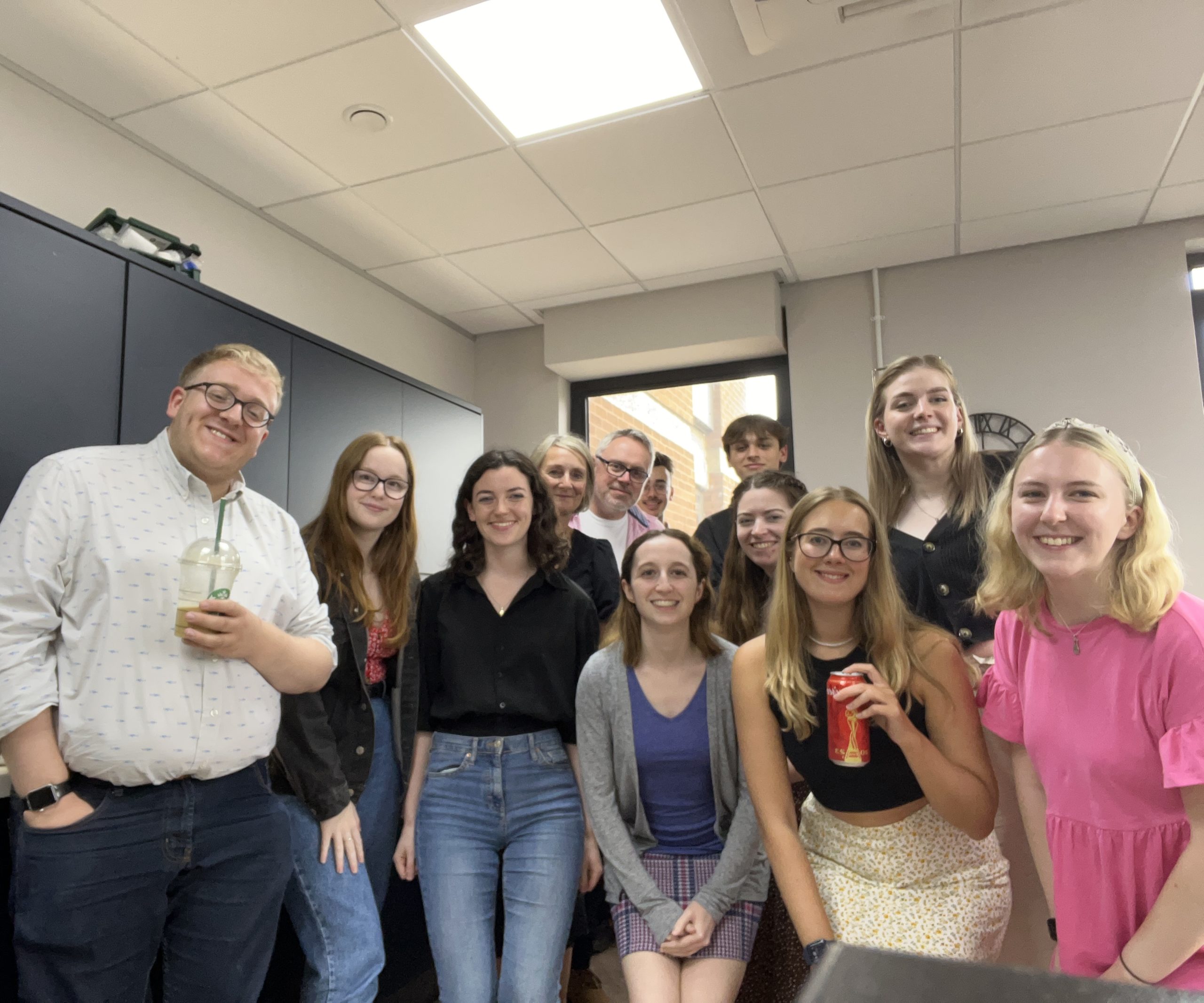 What have you learnt from this experience?
My experience at Touchdown gave me even more reason to pursue business at University. Working here, I've developed new skills, such as how to conduct research and blog writing. It's also allowed me to get a feel of what it's like to work in the PR industry, what it takes to do this job and some of the day-to-day tasks of a new starter such as coverage collection and news scans. 
Is there anything that surprised you about your experience?
One thing that surprised me about Touchdown is how friendly the team is here. I wasn't quite sure what to expect but as soon as I walked in on my first day everyone was very kind. When I was completing my set tasks, whenever I was stuck, needed help or had a question, they were always able to provide me with amazing support. I have really enjoyed the work and tasks I've been set and I would love to take it further in the future and see how much experience I can gain looking forward.