What a day! Touchdown celebrates at the PR Daily Media Relations Awards
Successfully grabbing the media's attention when news is breaking is a vital yet sometimes tricky skill to master, and a worthwhile achievement to shout about!
Touchdown PR's Katie Schaeffer and Emily Gallagher attended the PR Daily Media Relations Awards in early December, which celebrated the agencies that demonstrated this skill in an increasingly challenging media landscape. We were especially pleased that Touchdown PR received an honourable mention in the Newsjacking category due to our turnkey rapid response process.
Our tried, tested, and perfected approach
Nominations for the Ragan and PR Daily Award programs opened back in April this year, calling for celebration and acknowledgement of the most successful campaigns, initiatives, people, and teams in communication industries, and recognising those who create and cultivate the best practices. 
At Touchdown PR, we are dedicated to our proactive approach, and newsjacking is just one of the ways we get our clients in front of their desired audience, going above and beyond to get their names in the spotlight – and keep them there. This is only made possible by our effective and flexible global PR team that consistently monitors for trends, upcoming legislation, vulnerability and cyberattack warnings, and cybersecurity incidents. With the goal of establishing our clients' executives as reliable and trusted, our consistent and, crucially, effective newsjacking efforts have led to high-profile journalists coming to us directly to talk to our clients time and time again after being impressed by their expertise on breaking topics.
We are especially proud of the success of our tried, tested, and perfected approach to rapid responses which was something that definitely inspired us to apply. And this process landed us as a finalist – achieving the desired result once again!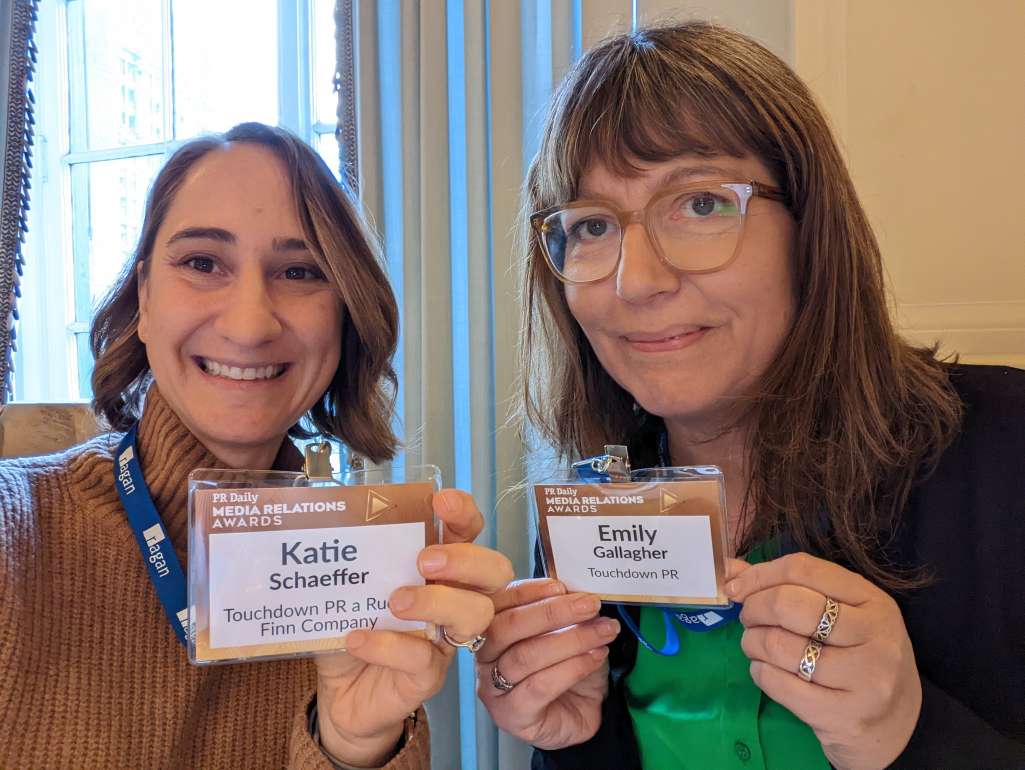 Fast forward to the day itself
On Wednesday 2nd December, the ceremony celebrated all of the finalists at an evening gala at the Edison Ballroom in New York. Hundreds of communicators gathered to network, celebrate, dine, and learn from the group's top communication efforts, with a special performance from Time for Three, securing in everybody's minds that this was an unforgettable experience.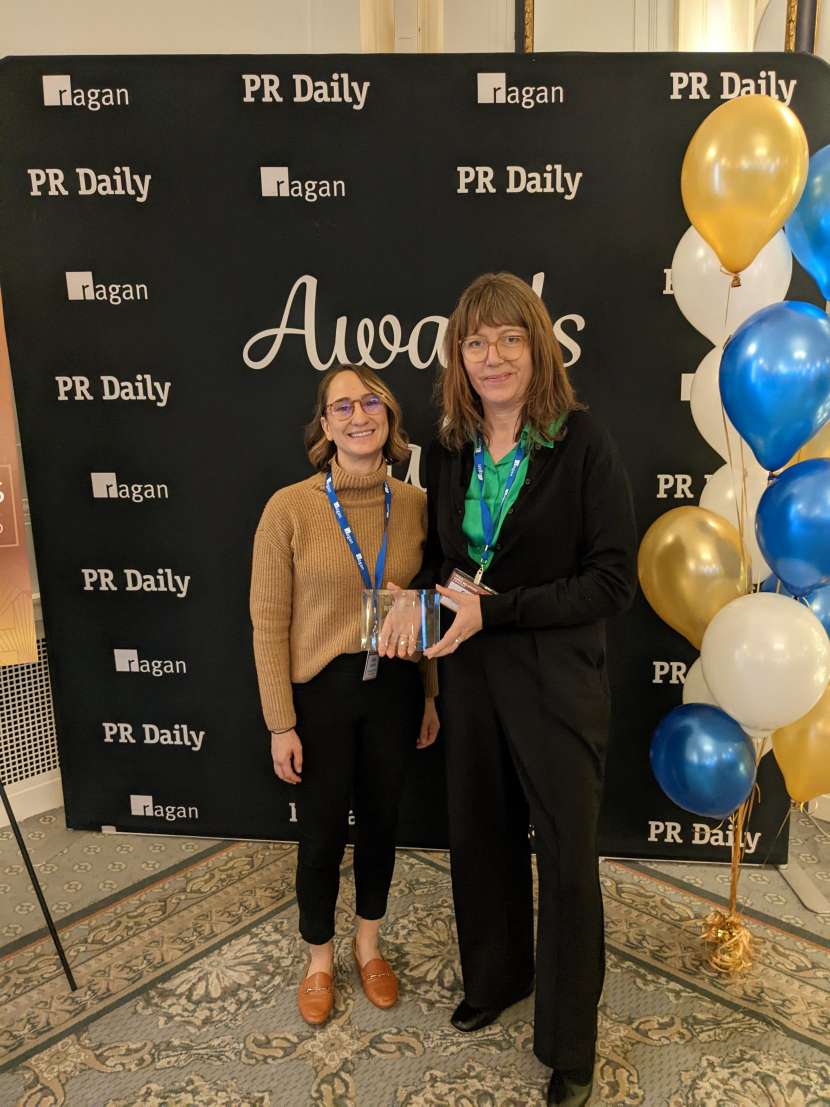 Reflecting on the day, Katie explained that it was great being able to network with other PR professionals at the ceremony and learn from other successful campaigns that received awards. 
"It was an honour to be amongst a room full of amazing PR talent, and see how our profession impacts companies and organisations of all kinds!"
Up for grabs that evening was a range of differentiating award categories which highlighted successful events, campaigns, and processes. It was clear to see that everyone who attended this evening was deserving of recognition for their work in this increasingly challenging landscape, something that the judges recognised and which made choosing the winners a very difficult decision. Everyone ended the day as winners, with all the finalists in attendance receiving an honourable mention for the award that they entered.
For us, the chance to sit among this year's finalists who displayed creativity and innovation was a win in itself – with the honourable mention of our excellent newsjacking process being just another added bonus!