Could TikTok & Tech PR Be a Match Made In Heaven?
By Priscilla Gonzalez, Junior Account Executive 
Throughout the last 15 years, social media has evolved from blogging to sharing visual content using apps such as Instagram, Facebook, Twitter, or the one and only – TikTok. TikTok is a short-form video sharing platform, and not the first of its kind by far. The short-form social media genre started with Vine, a video sharing app launched in 2012 that allowed users to share content up to 6 seconds long. Vine was purchased by Twitter and declined in popularity after their competitor Instagram introduced video sharing up to 15 seconds long.  Similar to Vine, Musical.lylaunched in 2012 and was similar to TikTok that featured lip-sync, karaoke-style videos in a short-form similar to Vine, its direct competitor. According to a Reuters press release, Chinese-owned company ByteDance purchased Musical.ly and in the same year merged Musical.ly with TikTok to create the viral platform loved, and hated by many.
By the following year, TikTok had surpassed Facebook, Instagram, Snapchat, and YouTube in downloads which established its role as a dominant player in the social media world. TikTok became a way for GenZ and Millenials to connect during the height of the COVID-19 pandemic, and despite a downturn in consumer spending during this time it became clear the potential for brand awareness and marketing was great.
Brands began to pivot towards the app, reforming messaging strategies to relate to audiences on TikTok and gain popularity through popular sounds and viral trends. The World Health Organization (WHO) even took to the app to post informative videos and promote the #SafeHands challenge, encouraging users to wash their hands and establish healthy habits. In this post, we will explore the power TikTok holds on consumer awareness, brand recognition, and the role the platform can play within the sphere of tech PR.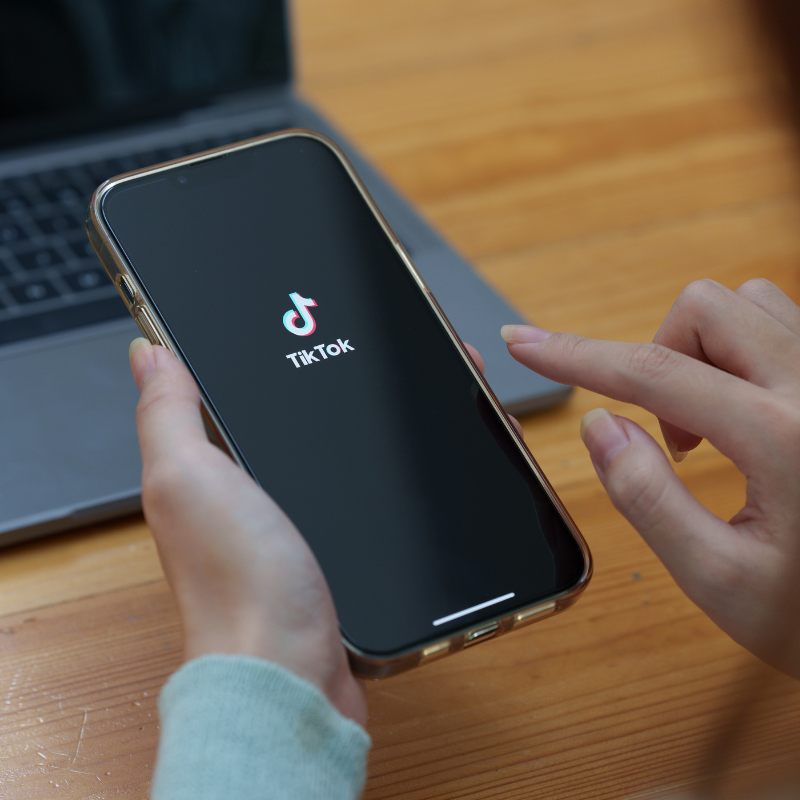 Understanding the Power of TikTok
TikTok has brought audiences together on a global scale and evolved into an entertainment platform, informational resource, and most importantly as a marketing tool with access to a wide demographic of users that turn to the app to keep up with current events, trends, commerce, and entertainment. One of the turning points in TikTok's rise to popularity was the Coronavirus pandemic. In 2020, TikTok saw a surge of downloads as billions of online users across the world found themselves in forced isolation seeking entertainment and community. The platform saw a 45% increase in monthly users between July 2020 and July 2022, and in 2022 became the most-downloaded app on a global scale.
As of 2023, TikTok now has over 1.6 billion users across 154 countries. For marketers, TikTok has become one of the most impactful and valuable social media platforms to utilize. This value can be attributed to the variety in user demographics, ease of virality, extensive reach, and internal accessibility to a brands website, social media channels, and users can even purchase items without exiting TikTok itself. TikTok provides a platform for brands to share product news, demonstrations, promote releases, share collaborations, and engage directly with consumers all while building brand recognition and establishing their audience.
Because TikTok is built with a simple and easy-to-use design that generates content based on user-preference, it enables users to scroll for long periods of time without becoming bored or running out of content. Another aspect that led to the rise in popularity of the app was the opportunity of making money as a result of going viral and building followers. Brands such as Duolingo do a great job of showcasing how adapting language for your audience, following and utilizing trends, and creating authentic user-generated content can prove beneficial for brand awareness. Duolingo is a language-learning app that went viral on TikTok after sharing 'meme' content and had transitioned from paid ad spend to simply posting free content on TikTok to advertise the app that now has 20 million daily active users. Today, Duolingo has 7 million followers on their TikTok profile ran by the infamous Duolingo Owl who was even invited to attend the Barbie movie premiere in LA.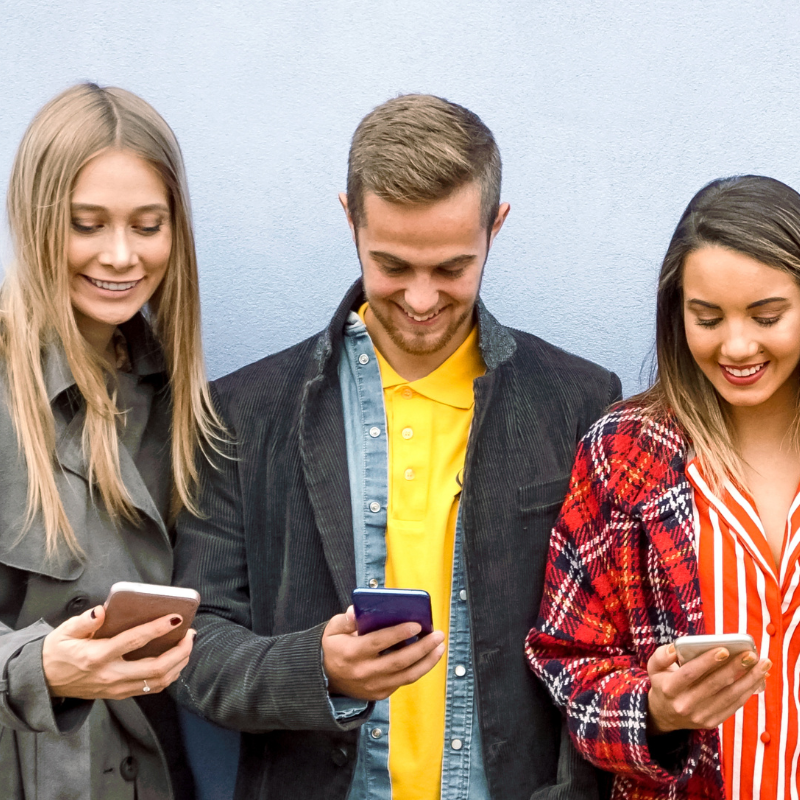 Crafting a TikTok Strategy
For brands and organizations aiming to bring TikTok into their marketing strategy, it's important to outline a well-defined TikTok strategy in order to leverage the platform effectively. On TikTok, getting likes and views isn't enough to result in a successful video or campaign. Because the platform has an algorithm-based feed, the amount of followers or viral videos a brand has doesn't neccesarily mean they will perform well consistently. Views may not be as consistent as platforms using a follower-based feed, but it does heighten the possibility for virality as well as reaching new audiences.
Key elements of a successful TikTok marketing strategy involve the identification of target audiences, creation of engaging and authentic content, leveraging trends, measuring campaign performance, and recognizing that trial and error is all a part of the process.
Once a brand has a few successful videos on TikTok, Co-Founder, and CEO of Popular Pays Corbett Drummey recommends pushing organically well-performing content with paid advertisement for additional amplification. When it comes to measuring performance, TikTok is unique in comparison to other platforms as it requires testing and learning to get an ROI on the platform. Link-tracking is a great way to measure efforts behind increasing product and brand awareness, but B2B companies can better target conversions by generating quality content and boosting content with paid spend.
When people think of what companies are using TikTok, tech public relations firms are likely not the first to come to mind. Although the platform is reknown for dance videos and silly viral content, over the years TikTok has evolved into a retail space, informational outlet, and community-based enviornment.
For younger generations, TikTok has become a source for news and information and major companies should utilize the app to share information and build viewership. Lawyers, Doctors, Psychiatrists, Nutritionists, and other professionals from all sorts of industries use the platform to raise awareness, promote their services/product, and combat misinformation- so why shouldn't tech public relations do the same? On the other hand, misinformation has also spread like wildfire on TikTok – especially in the medical community. The University of Arizona College of Medicine conducted a study on misinformation found on TikTok where researchers found around 40% of videos about liver disease contained medical misinformation. In a world where misinformation spreads rapidly, PR teams can help organizations amplify the truth on TikTok.
Unleashing the Potential of B2B TikTok Strategy
In the tech PR world, mainstream news will always prove valuable.  However, diving into new marketing platforms is a great way for tech PR firms to showcase their client in an informal and attention-grabbing manner that brings users in. TikTok presents a new method for marketing tech public relations companies through sharing content about office and company culture, behind-the-scenes insights, and establishing thought leadership among audiences.
In March 2023, TikTok created a STEM  (science, technology, engineering, and math) feed solely promoting educational videos as a step to combat misinformation. There is a large science community on TikTok and STEM-linked hashtags have recieved more than 110 billion views, proving to also be lucrative. Although a majority of tech PR messaging is B2B instead of consumer-focused, promoting client products and services in a universally-understandable way can reach new potential customers while creating information-driven and recyclable content that can be reshared and repurposed across platforms. A great example of how B2B brands can take advantage of TikTok's features is through the creation of both informational content and entertaining content, adapting trends to fit current events and brand relevance. A common approach for PR practioners is suggesting a response to mainstream news, which gets the client involved in the conversation while staying on trend.
When analyzing a B2B tech PR tiktok strategy, it's important to note that there is no direct method to identify the impact of TikTok on brand awareness. Instead, organizations measure potential impact and prove ROI through other approaches such as looking for signs of engagement, tracking website clicks originating from TikTok, and comparing performance to other content on other platforms. A way that tech PR professionals can approach TikTok is through the collaboration of relevant influencers creating content on tech news, innovations, or simply sharing tech tips. For example, iJustine is a technology influencer who got her start in 2002 blogging about Apple products and in 2017 was featured in Forbes among other top influencers in tech and business. Today, she continues to post content of product reviews, demos, and other various content.
Conclusion 
Although the tech PR space has yet to fully embrace the power of TikTok, the success of other industries and organizations on the platform indicates that there is a huge potential in using TikTok for marketing purposes. For vendors and organizations aiming to evolve their PR strategy to include TikTok, there is a wide array of potential benefits and opportunities. Tech PR teams can leverage TikTok to access a younger audience, showcase innovative projects creatively, humanize their brand, test content, and benefit from real-time engagement with users.
As the social media landscape continues to evolve and change with time, it's important for both organizations and PR professionals to stay updated on trends and audience preferences to make informed decisions using TikTok.
Ready to add a new appeal to your own social media marketing strategy? Speak to our team of experts today, and we'll craft an approach that is built to generate visibility in new, engaging ways.
Want to join our team? Keep track of current openings here.