Weathering The Storm: How Tech Vendors Can Expand During a Downturn
By Account Manager, Rachael Birt
This time last year, many economists were predicting that 2023 would be the year of the recession. While no one was too sure how quickly it would begin or how long it would last, it seemed inevitable. Fast forward to the present day and as we approach the final quarter of the calendar year, it appears that 2023 may avoid this economic downturn, and it will instead catch up with us in 2024.
But no matter when a recession hits, during periods of economic uncertainty all businesses – including technology vendors – are susceptible to challenges to sustain and grow their offering. Decreased spending, marketing budgets being cut, and heightened competition are all symptoms of a recession, and it's therefore unsurprising that the threat of one can cause anxiety and fear.
However, the right strategy focus can be a superpower during a downturn – it can enable vendors to find opportunities to expand and thrive even during challenging economic periods. In this blog we'll explore various strategies that tech vendors can employ to successfully navigate a recession and achieve growth whilst weathering the storm.
Do you know what your customers really want?
Before embarking on a new strategy to drive business growth in recession, it's crucial to understand what your customers are currently looking for so that you don't start down the wrong path. To do this, it's important to conduct thorough market research, and when you do so, don't shy away from results and statistics that don't match your expectations. Successful businesses will use unexpected findings to understand customer needs, which will vary from the norm in tough economic times, and being able to adapt your business strategy to reflect this shows a willingness to listen to your customers.
It's also worth noting that some industries fare better during a recession than others. According to Investopedia, the industries that best survived the last major recession included healthcare, IT, and communication services, to name a few. Looking at where other industries are succeeding and understanding why can also be a major learning point when it comes to making important decisions about how to drive B2B tech growth in a recession.
To get started, here's a five-step plan to help you use this valuable information and thrive even during uncertain times.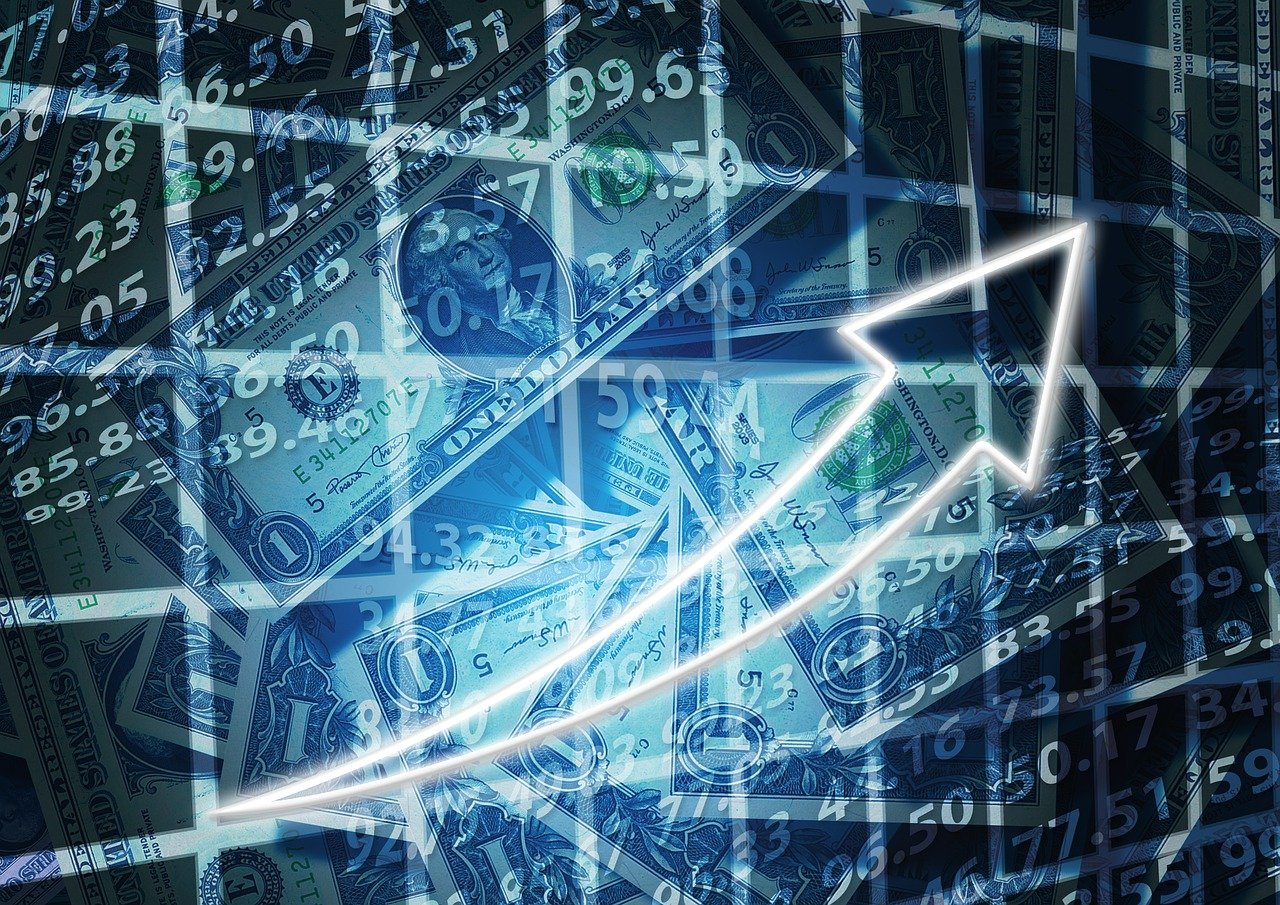 1. Pursue innovation and product diversification
Once you have your market research findings, you know what it is that your customers want. The first action to take with this information is to consider how your business can innovate and provide both your existing customers and potential prospects with what they really want and need. Providing value is hugely important during a recession – customers don't have the budgets that they can normally work with, and therefore you need to consider how you can adjust your product development plans to suit this new turn of economic events. Diversifying your product or service offerings to cater to your customers' new and changing demands will help you to stand out from your competitors and catch the attention of your target market.
Some great examples of companies which made the most out of a challenging situation include:
● Microsoft – the tech giant which needs no introduction was founded during the 1975 US oil embargo recession, and spent years focusing on making computers affordable for the average person rather than targeting only corporate businesses.
● Netflix – a struggling business at the start of the Great Recession in 2008, Netflix took advantage of the downfall of DVD rental companies and saw a surge in subscriptions as people realised a new way of consuming media and entertainment.
● Airbnb – when the founders needed to make some money during the Great Recession, Airbnb was born to give customers a cheaper way to travel and see the world, and is now worth over $90bn.
● Lego – at a time when other non-essential manufacturers were struggling, Lego avoided the 2008 recession which was predominantly in the US and instead turned its attention to Europe and Asia, transforming into a globally loved and recognised brand.
2. Build strategic partnerships and alliances
The saying "two heads are better than one" holds true in most situations, and for tech companies during a recession it's no different. Forming strategic partnerships is a great way to access new markets and expand your customer base in previously unknown waters. Working with others who already have experience in an area that is new to your business gives you access to an immediate wealth of information and relationships that would otherwise take you years to build from scratch.
The channel is an obvious place to start. Find out which technology partners could help sell your products or services on your behalf and start building these partnerships in new areas of the market that you want to grow into. Consider alliances with other brands too; leverage each other's strengths to benefit both businesses and survive the recession together.
3. Remember your roots: customer retention & loyalty
The focus of this blog post may be how to expand during a recession, but it's vital to remember that you won't grow if you lose as many customers as you gain. Retaining existing customers during an economic downturn is hugely significant – you therefore need to put strategies in place to keep them happy. Consistent, self-aware messaging shows customers that your brand is conscious of and in-tune with their lived experience of the recession. When businesses fail to alter their messaging, or choose to pull ad campaigns altogether, customers' attention will be turned by competitors who adapt to the situation much better.
To enhance customer loyalty and satisfaction, evaluate the content of your advertising/marketing efforts and ensure these align with the circumstances of the customer – not doing this will make your brand appear tone deaf to your audience. And taking these steps won't just benefit your business in the short term. Long term, this reaction to current events will help to build a competitive advantage, strong customer familiarity, and your position as the go-to service/solution provider.
4. Prioritise cost optimisation and efficiency
To appeal to both existing and potential customers, cost is a crucial factor. Cost optimisation during a recession is important to both acknowledge customers' reluctance towards spending and address customers with varying preferences. Consider options such as new pricing models and provide cost-cutting strategies without compromising product quality or service standards.
Remember that market research from the start of this process? Assess these insights to gain an understanding of any features/aspects of your products or services that few customers engage with or find value in, versus the areas of your offering that fly off the shelves and consider where cost savings could be passed to the customer. Efficiency improvements can help tech vendors stay competitive; focus on the ways that insights and data can grow customer loyalty with your offering. In marketing and advertising, emphasise the strengths of what you're serving customers with and look for ways to refine this.
5. Grow your online presence upwards and outwards
Gone are the days when everything had to be bought in store or ordered via a catalogue. In today's digital age, online presence is everything. Having a strong online presence can boost brand visibility and, importantly, sales, and this can take different forms for different organisations. From targeted SEO campaigns, to utilising a tactful PR strategy during a recession, or engaging with consumers through social media marketing, businesses must ensure that their marketing and PR strategies are aligned and driving towards the same goal. Prospective customers will use the internet to discover and learn more about potential tech vendors to work with, and therefore the businesses that have the most positive online presence will often win out over those who are harder to find or trickier to interact with.
Thinking back to building partnerships and alliances, consider online influencers too. For example, the video hosting service TikTok has produced a new generation of micro-influencers across different niches, and – depending on who you want to target – technology vendors can make use of brand affiliations to build trust amongst a new customer base.
Weather the storm with our team of experts
A recession does not necessarily mean stagnation for tech vendors. By embracing innovation, focusing on customer needs, forming strategic alliances, and optimising costs, tech vendors can find new opportunities and successfully drive business growth in recession.
Want to benefit from tailored guidance in this area? Our team are here to devise recession-proof PR & marketing strategies, so contact us today to find out more.