Understanding The Role of Reputation Management in PR
By Holly Aker, Account Supervisor
In today's interconnected world, managing and safeguarding a company's reputation has become paramount. Reputation management plays a vital role in public relations (PR) as it involves shaping and influencing public perception, maintaining positive brand image and effectively addressing reputational crises. In this blog post, we will explore the significance of reputation management in PR, discuss real-life examples of successful PR reputation management and examine the role of PR in mitigating reputational risks and crises. 
The Importance of Reputation Management in PR
While many people lump marketing and PR into the same bucket, PR has a much stronger focus on reputation management. In fact, all PR could be considered reputation management because everything a PR professional works on — from press releases to thought leadership articles to expert commentary — helps to shape the way people see your brand. People want to do business with brands they like and can connect with, so by creating a brand with a positive reputation, customers are more likely to trust your brand and in turn purchase your products or services. The same goes when it comes to the internal operations of a company: people want to work for companies that share similar values and that they can be proud of.
Without PR, a brand's reputation can be anything from non-existent to extremely damaged; seldom can a brand have a favorable reputation without a solid team in the background pulling the strings. PR professionals help create and maintain a positive reputation through a proactive and reactive strategy of storytelling.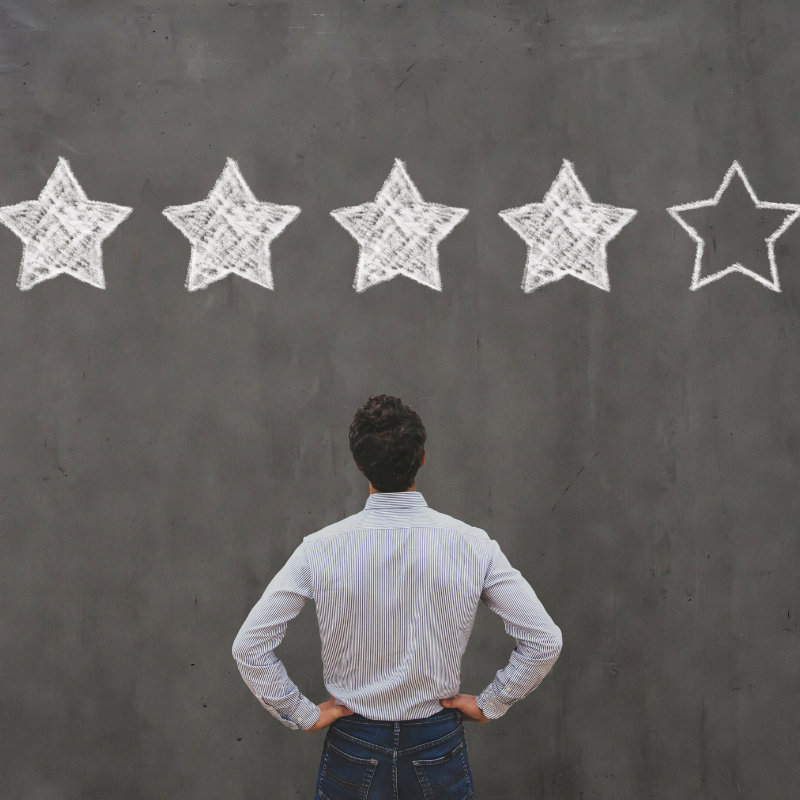 Role of PR in Reputation Management
The role of PR in reputation management is primarily focused on getting and keeping a brand's name in the media. As a proactive strategy, this includes working with the brand to position it as an expert source in the brand's particular subject matter. One way PR professionals accomplish this is by working with the subject matter expert (SME) to draft thought leadership articles that provide fresh insights and best practices on a key topic or industry trend and then placing those articles in targeted media publications or outlets. Another tactic PR people use for reputation management is to conduct interviews between the brand's SME and media members as well as industry analysts. However, the most common way to maintain a brand's reputation is with consistent news announcements, which can be about new products, award wins, company milestones or public-facing company initiatives such as work with nonprofits or charitable organizations.  
Unfortunately, not all reputation management is about maintaining a favorable reputation. Companies will experience crises, and it's a PR professional's job to work with the company to address the crisis, work through it and build the reputation back up to a positive place. The first step in a crisis for a PR professional is to understand the situation, who it affects and how widespread it is. From there, PR professionals will provide a recommendation on next steps, create a plan of attack and execute the plan. Oftentimes, this includes drafting statements to be released to different parties including the media, customers, employees, stakeholders and more in order to quell concerns, fears or confusion. Another common tactic following a crisis is to conduct media interviews to publicly discuss the situation and explain how the company will avoid the issue in the future.
While it can be hard to plan for an unknown crisis, having a plan in place for both proactive and reactive reputation management can make it easier to maintain a positive reputation and work quickly to address reputation-damaging situations.  
Real-Life Examples of PR Reputation Management
Tide, the laundry detergent brand, is one company that faced a crisis that was no fault of their own. Similar to online challenges like the 'ALS Ice Bucket Challenge' or the 'cinnamon challenge,' in early 2018 the 'Tide pod challenge' went viral, but unlike the harmless aforementioned challenges, the 'Tide pod challenge' consisted of young people filming themselves consuming Tide pods. This incredibly dangerous challenge led Tide to partner with star athlete Rob Gronkowski of the New England Patriots to create a video discouraging people from eating the laundry detergent packages.
In 2014, Uber faced its own crisis when it introduced 'surge pricing' to address the rapid growth and demand it was experiencing. Surge pricing would trigger on a user's app during times of high demand — like when a concert ended or when the bars closed — and Uber would then put a premium rate on rides in that area at that time. Unexpectedly, users were not thrilled to be paying more money for the same trip. Uber's response was to provide customers with more information about how the pricing model worked and present the higher pricing upfront. Uber also learned from this situation and changed its communication practices to be more transparent about when surge pricing would go into effect and why.
Pepsi faced heavy backlash after it released an advertisement in 2017 that depicted Kylie Jenner handing a police officer a can of Pepsi during a protest. This ad came out during a time of upheaval in the U.S. with many protests occurring across the country in support of Black Lives Matter (BLM). The public criticized Pepsi for being tone deaf and minimizing BLM protests and the seriousness of racial inequality that these protesters were fighting against. Pepsi immediately pulled the ad and apologized for 'missing the mark,' but the company's efforts didn't stop there. Following the controversy, Pepsi pledged $400 million to "increase Black representation at PepsiCo, support Black-owned businesses, and create economic opportunities in those communities."
Reputational Risk and Crisis Management
As a part of reputation management, it's important to understand reputational risk and its potential impact. All companies face some kind of reputational risk, and it's imperative to know what these risks are and how likely they are to create crisis situations. Some reputational risk is conscious and intentional such as companies that choose to be offensive or controversial on social media and in their branding. However, most reputational risk is an assessment of areas that could damage the public perception of a brand including backlash from an inappropriate social media post, a data breach and ethical controversies.
Some of these risks can be easily mitigated or avoided — most social media issues can be avoided by having posts pre-written and reviewed by managers before being shared with the public. However, issues like data breaches are much harder to proactively control. Even companies with the strongest data protection and cybersecurity defenses can become the victims of a cyberattack. When these situations arise, it's important to lean on your PR team and remember that communication is key. As soon as a crisis begins to unfold, a good PR team will get to work, preparing a plan of action and executing it, including drafting statements, monitoring for news of the issue and reaching out to reporters. This kind of rapid response to an issue can help a brand control the narrative of the issue and simmer the amount of bad press.  
Building and Sustaining a Good Reputation
A reputation-damaging event can happen to any company at any time, but companies that have a strong relationship with a trusted PR firm can weather almost any storm. By working with your PR firm to create consistent media placements — such as thought leadership articles, media interviews and news announcements — your company can create a brand image that will remain intact if it faces a reputational issue.
Companies can also be proactive in their own reputation management by publicly supporting social causes, groups of people and other organizations that do good. One example of this is to give your employees a day off to volunteer at a local charity. Another option is to organize a fundraiser for a charity and then match the donation amount at the end of the fundraiser. Internally, companies can improve their brand reputation amongst their employees by offering benefits that are important to them like mental health days, learning and development opportunities, and top-notch healthcare.
While no company wants to deal with a reputation crisis, having a strategy of succinct actions in place will help to serve the best outcome in this type of predicament. For advice and further PR consultation, contact our team of experts here at Touchdown today.