PESO PR Model: Implementation & Strategy Ideas
By Shannon Robison, Senior Account Supervisor.
When you're baking a cake, each ingredient plays a key role. Baking powder or baking soda acts as a leavening agent to the flour to make the cake rise, sugar adds a touch of sweetness, and vanilla adds a punch of flavour.
Similarly, a well-rounded PR program comes with four critical components: paid, earned, shared, and owned. In the modern business world, each part plays a crucial role in amplifying your key messages and setting your organisation apart from the competition.
Understanding the PESO Model
Paid, earned, shared, and owned media is known as the PESO communications model. Many years ago, media channels were more siloed where paid media was the primary focus of advertising and marketing, earned media was the primary focus of public relations, and no one was particularly concerned about shared and owned media. In the current, 24/7 news cycle where everything is "always on," there is very little distinction between each portion of the PESO model. Therefore, to have a truly impactful PR program, it's critical to adopt PESO model PR. We're going to examine each part of the PESO communications model, learn why it matters, and address how PESO models can help technology vendors overcome challenges.
Paid Media: What is It, and Why Does It Matter?
According to Gartner, paid media refers to "external marketing efforts that involve a paid placement." Examples include sponsored content in publications, pay-per-click, banner ads, and more.
While PR is typically thought of as earned media, paid media can complement earned media for a more robust campaign and comes with many benefits. For one, paid media comes with the opportunity to fully control the message. Vendors have complete control over the copy and can also dictate the timing when it goes live. When combined with other elements of the PESO PR model, paid media can increase brand awareness by over 80%.
For example, say your organisation has a new product announcement, let's call it Product X. In addition to pitching the news to the relevant media, your company could also place a sponsored ad with the top benefits of Product X on relevant publications such as Dark Reading, SC Magazine, and more.
On average, people say between 4,000 and 10,000 paid media placements a day. Using the right visuals and messaging is key to making a lasting impression. Examples of great paid media campaigns include Skittles "Taste the Rainbow," campaign, Dove's Real Beauty, and Always' "Like a Girl," campaign.
Leveraging Earned Media
The next piece of the PESO communications model is earned media. Like its name suggests, earned media is any content written about your organization that you haven't written or commissioned yourself. A key proponent of earned media is building relationships with key media and influencers in your business' space. Here are a few tips to fostering those relationships with journalists, analysts, and others who are relevant to your enterprise:
1. Personalise your pitch – Journalists receive hundreds to thousands of pitches every single day. The key to standing out amongst the noise is making sure to personalize the notes you send. Reference similar stories that the journalist might have written, include any times in the past that the reporter might have covered your client and/or organization, and even be sure to point out any personal details you might notice (I.e. recent accomplishments, if you are based in the same area, etc.)
2. Keep it Concise – Journalists will typically write in the inverted pyramid style, where the most important details are featured at the top of the article. Pitches should be the same. Keep it short, concise, and only include the most important and captivating details.
3. Follow through on your promises – Like any relationship, media relationships are built on trust. If you promise a certain deliverable to a journalist or analyst, make sure to follow through.
To see examples of earned media coverage done effectively, check out the Touchdown PR case studies page.
The Power of Shared Media
The third component of the PESO PR model is shared media, or social media. In 2023, there are nearly 5 billion total social media users worldwide — that's over 70% of the total global population. It's become a key platform for both organisations and consumers to consider which brands they would like to use and trust.
Like when pitching the media, it's important to create social media content that is engaging to your desired audience. Overlapping with paid media placements, be sure to create content that is concise, visually appealing, and expresses the main points efficiently. Shared media turns a one-sided explanation into a conversation. To get the most out of social media campaigns, also be sure that you're engaging with your audience. Ask open-ended questions on posts to encourage individuals to comment and "like" and interact with anyone who is reacting to your post.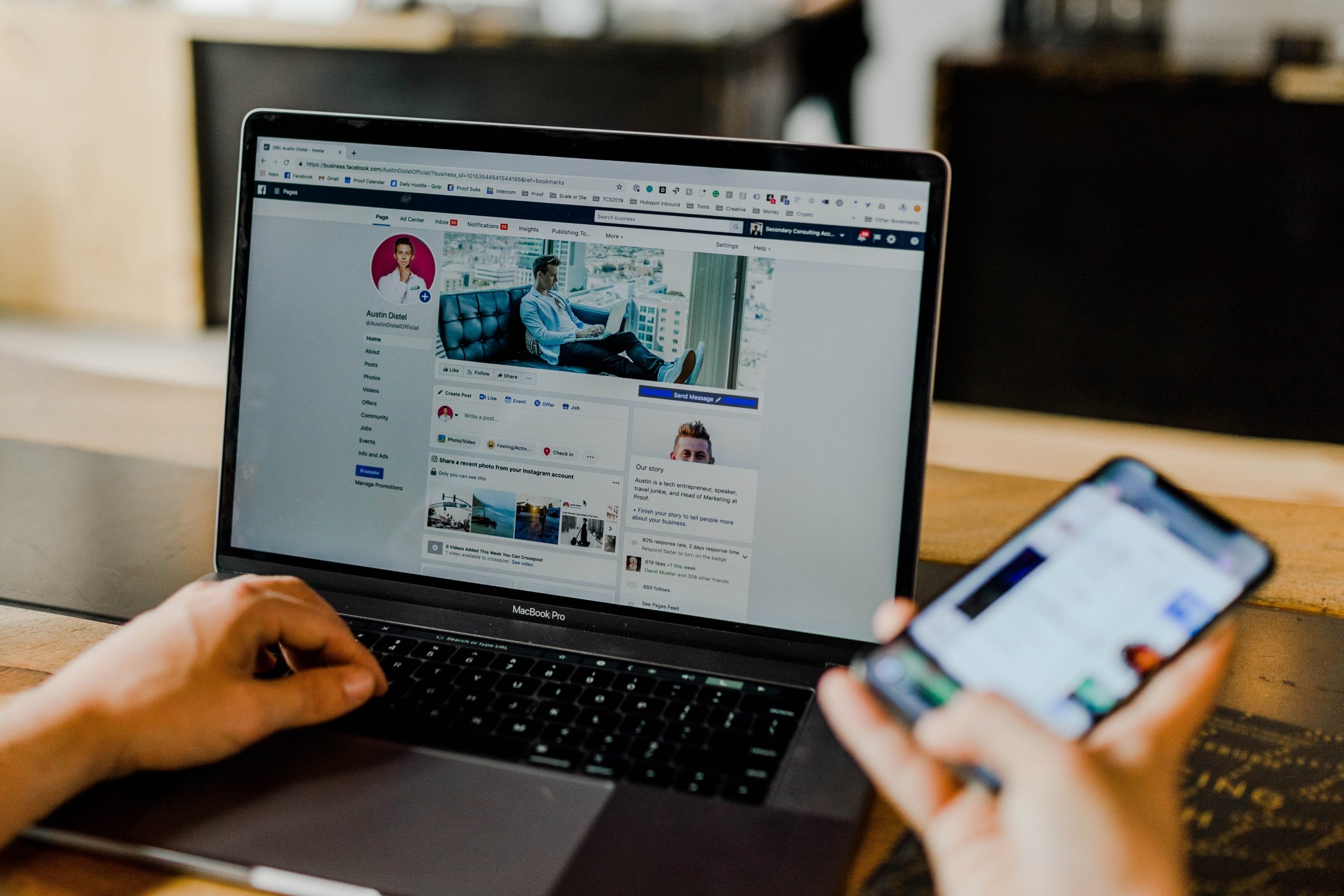 Owned Media Channels
Like its name suggests, owned media is any media that your organisation owns, including websites, blogs, and newsletters. Owned media channels provide the best opportunity to explain your brand differentiators, highlight customer use cases, and shine a spotlight on your organisation. The top three best practices for creating owned media include:
1. Don't be overly salesy and be sure to back up your statements with facts. For example, don't just say that your company is the best in its specific category. Share customer testimonials, reviews, and input from third parties.
2. Have a consistent cadence of content. Whether it be weekly blogs or quarterly newsletters, give your customers some consistency when it comes to your content. Consumers will then start to anticipate your content and will likely engage more frequently.
3. Always end with a call to action. To help generate more sales leads, end your content with a call to action for readers. This will encourage them to interact with your brand more often.
Authentic, helpful owned media goes a long way in establishing brand authority, or the level of trust your customers have with your brand.
Measuring the Success of Your Integrated PESO Strategy
Each of the four components: paid, earned, shared, and owned, should be measurable. For each of the four parts, it's important that your organisation is measuring against an agreed set of key performance indicators (KPIs).
Examples of KPIs in a PESO PR model include:
• How many clicks an advertisement has
• Social media impressions across multiple channels
• The number of earned media coverage
• Share of voice
• Earned traffic
• Quality of coverage
By collecting KPIs, your organisation can have data to back up what is working versus what might need improvement. Tools like Cision, TechNews, HootSuite, Sprout Social, and more can help measure determined KPIs across each of the four elements.
While organisations may see some success with single stream PR approaches, a dynamic, multi-faceted approach will bring more brand recognition — and ultimately more revenue. With the ever-evolving media landscape, it's important to have multiple prongs in the fire. By combining paid, earned, shared, and owned media, enterprises can set themselves apart from the competition. The PESO PR model future-proofs your business, adding longevity and agility in the long term.
Here at Touchdown PR, we recognize the importance of the PESO PR communications models. Using our cutting-edge PR services, we have successfully helped our clients in developing compelling naratives that resonate with key stakeholders. Our trusted communications services include media relations, analyst relations, social media, event services, content creation, speaking and awards on a global scale. Touchdown PR has offices in Austin, the U.K., Germany, Australia, and more.
Want to learn more about how to apply a PESO PR Model to your business? Contact us today.