Inter Office Travel Programme – Gemma and Abby take Austin, TX!
By Gemma Carter and Abby Simpson, Senior Account Executives
It's a well known fact that one team can only work as one dream, if the relationships between each colleague is a strong one. And one way we ensure our team has the best working relationships is by offering our Inter Office Travel Programme. 
About The Trip
In October of last year, Senior Account Executives, Abby Simpson and Gemma Carter, took advantage of the programme and after weeks of planning and coordinating with the HR and senior management team, jetted off to meet our US team in Austin, TX. 
Scheduled on the first flight out of Terminal 5, Gemma and Abby started their morning at the airport with a Spoons brekky (and a much needed coffee after the early start!) whilst running a quick coverage collection, news scan, and checking over emails before being called for boarding. They even managed to join our UK team's weekly trivia quiz while enjoying breakfast – a top priority. As they settled into their seats and prepared themselves for the 10.5 hour flight ahead of them, they took a moment to order themselves a celebratory Prosecco – it's 5 o'clock somewhere! – and talk about what they had planned for the week. 
Once they touched down (see what we did there) in Austin, there was no stopping them as they made the most of every hour they had in the city. From diner style breakfasts to Happy Hour and learning the history of the city. They were even able to experience a true American Halloween, where they showed off their rather British costumes (which unsurprisingly, needed some explanation!)
Across the week, they made sure to have regular catch ups with everyone on the team, whether this was individually over a Starbucks (being introduced to the Pink Drink that isn't available in the UK was a trip highlight!) or by simply taking 10 minutes after a client call to find out more about their teammates.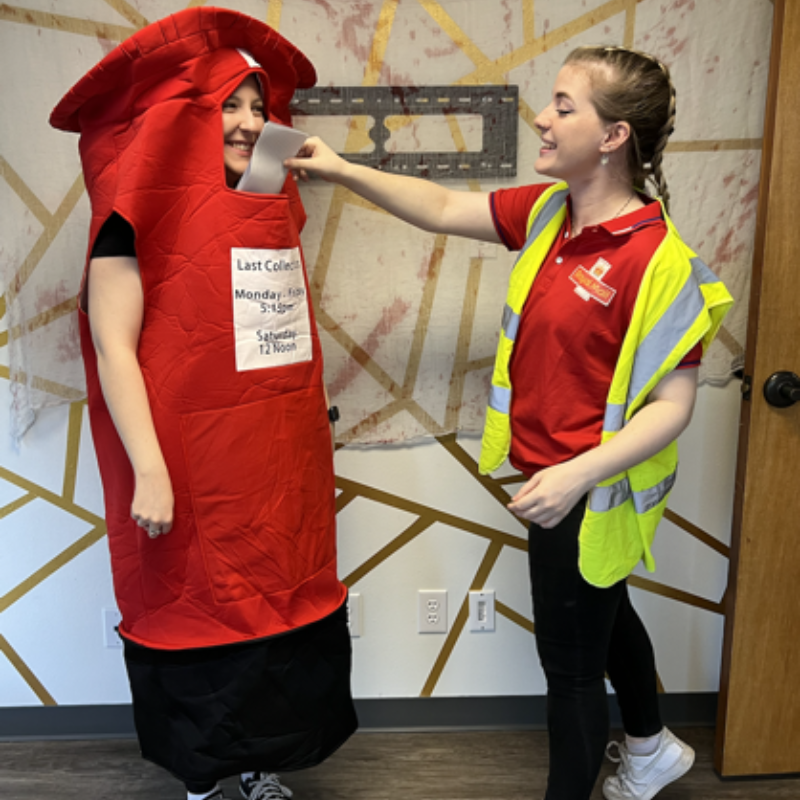 The US team also made a conscious effort to ensure their UK visitors got the true Austin experience with some breakfast tacos, brewery tours and live music at the local bar. And of course an Austin trip isn't complete without experiencing the Congress Avenue Bats, which they were lucky enough to get a good view of!
Our Inter Office Travel Programme 
If you're looking to join a team that welcomes collaboration overseas, then check out our vacancies today.  We're currently taking applications for our graduate summer intake in both our UK and US offices, so be sure to get in touch today! 
Take a watch of how Gemma and Abby's trip to Austin, TX went!