Navigating Cultural Differences: How to Effectively Communicate Across Borders
By Gemma Carter, Senior Account Executive 
Technology is universal. It is constantly evolving and growing into new markets. Pair this with the increasing globalisation of the world, connecting businesses and customers across the globe, it is no surprise that most technology vendors are looking to far-flung regions to enter, expand, and succeed in.
But, it is not as easy as picking a new market and jumping in head first. It is essential to master international fluency with a global communications strategy that translates your digital efforts into these new territories. 
The importance of diversity in global communications
Key to success when entering new markets is to communicate effectively. Different audiences communicate in different ways and have varying needs and demands. In order to gain a potential customer's attention, you need to meet their demand or offer a solution to their problem.
For that reason, entering a new market requires substantial research and understanding. Any vendor looking to develop authority and customer relationships must understand the potential customers' pain points and needs in order to effectively communicate how your offering can help them.
Without putting the time and effort into this research, your communications strategy will be ineffective and significantly stifle growth into different international territories. Here are some key considerations that'll help to ensure your global communications strategy is well-received by customers in unexplored markets…
Research the market you'll be entering and make use of specialist insights 
As previously mentioned, researching your chosen region will be essential for success as it allows you to understand the nature of the market. Keys areas to research are:
– Global market intelligence – gaining market intelligence provides insights around the state of the market, customers, problems, competition, and growth potential. It can be gathered through primary or secondary sources, such as sales logs, surveys, social media, news sites, etc. This will be essential for creating a strong global communications strategy as it will allow you to be customer-centric, reduce risks, and gain market share.
– Consumer demographics – understanding the consumer demographics of the market – for example, gender, age, education, location – will provide a deeper understanding of who your new customers are. From this, more personalised and desirable offerings can be provided as the consumers' interests are known and future needs can be anticipated.
– Industry forecast – analysing and forecasting the industry is essential for future planning and setting goals. Knowing what the industry may have in store for you will be key when planning the launch and will help you prepare and adapt for any otherwise unforeseen circumstances.
Harness international analyst & media relations insights
Once you know the market inside and out, the next step is to build a network of analyst contacts and access the necessary information from these new landscapes. Analysts are experts in their field so good analyst relations help to build your reputation, drive influence, and support long-term sales. Early introductions and a strong relationship with these critical influencers can give vendors a useful leg-up when launching in a new market, whether that is advice on the message of your offering or endorsement at launch. International markets operate in different ways and it is the local analysts that customers are likely to turn to when it comes to choosing a product or service.
Another key part of a global communications strategy is media relations. A strong media campaign will help get your message out to the public and target potential customers. From attention grabbing PR pitches, to carefully curated value propositioning, our expertise will provide your business with a toolkit for developing effective awareness. Having good relationships with key journalists within the market will take your campaign to the next level, as it will enable you to get your brand and messaging in the media on a regular basis and stay fresh in your target customers' minds.
It can be difficult to find the time to develop and harness these relationships at the same time as preparing for launch, but there is help out there. A global comms partner, like Touchdown PR, has existing relationships with media and analysts across the world, so working with one provides instant access to these key influencers.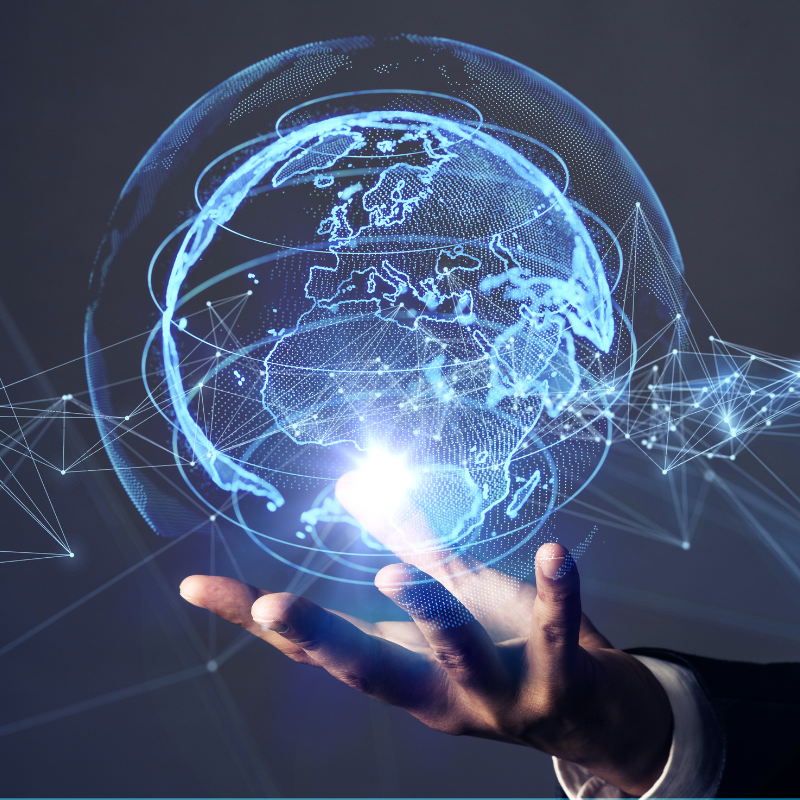 Weigh up your options
There is a whole world out there so deciding which market is the most suitable for your product, service, or solution can be difficult. As previously mentioned, it is important not to jump in straight away. It can be useful to assess a handful of different markets with both of the first steps in mind before committing your efforts to one specific geographical area. This will ensure that you are making the best decision for your business and increases the chance of success.
A guiding light
Once you know where your international target markets are, put your ambitions in the hands of experts and choose Touchdown to develop a global communications approach that will get your brand noticed in new territories.
The extent of your communication strategy is limitless when you work with a global marketing partner. Touchdown is proud to create campaigns that aren't constrained by geography, with a global network of talent leading our agency services. Speak to us about your strategy upgrade today.
We take communication beyond borders, opening up global possibilities for innovative tech businesses. Make us your trusted partner and take your message further with Touchdown PR.