Data-Driven Marketing: Leveraging Martech For Insights & Personalisation
By Katie Kruger, Senior Account Executive
Marketing is becoming more intuitive and smarter as tech-based solutions drive operations for firms of all sizes. This is now supported by martech, or tools used by organisations to automate and refine marketing efforts. Martech software simplifies marketers' jobs by streamlining and optimising endeavours like campaign development, execution, or measurement. These services make operations more intelligent when used as a martech stack, specifically through personalisation and customer insights.
The power of data in marketing
Literacy in data analysis has become a crucial part of communications efforts in recent years. This has been the catalyst of increasing job title scopes that span beyond the everyday tasks previously associated with these roles, such as:
• Data journalists: Journalists or reporters that analyze and discern large data sets, providing insights beyond traditional journalism.
• Data scientists: Scientists who work with businesses, using data to develop graphs, charts, and other visualizations of outlooks and developments for business leaders to use for decision-making.
• Data analysts: Analysts who collect and interpret data to help power decision-making and problem-solving.
Extensive data ranges enable businesses to make informed decisions and understand customer behaviour. Customer data adds context like sentiment, motivations, and background information that helps marketers better develop their campaigns, reach the intended audience, and automate processes in the future.
For example, Spotify Wrapped is an annual, end-of-year marketing campaign that gives users a breakdown of their top listens over the past year, thanks to martech capabilities. Using extensive customer data, Spotify creates visualisations of these customer insights, further amplified by the ease of social media integration. Customers excitedly share their insights on social media each year, including listener statistics like top artists, genres, songs, and most plays. In return, Spotify increases its engagement, which leads to more people purchasing and downloading the app in December every year, with app downloads increasing by over 20% in December 2021.
Another excellent example of a data-driven marketing campaign is RocksBox, a jewellery subscription service like StitchFix that offers personalisation based on data collected directly from the customer. RocksBox customers complete a survey for the company that gives them insights into personal tastes, which is then used to provide a selection of jewellery options for customers to choose from digitally before receiving the boxes monthly. More data is collected with consent when customers review their boxes, leaving more feedback that again powers the decision-making power behind the scenes to continue personalising and fine-tuning the selections sent each month. This kind of attention to detail powered by data helps increase customer satisfaction, generate brand loyalty, and maintain subscriptions.
These are just a few examples of how a martech stack can power an organisation to exceed customer expectations while automating marketing processes.
Martech explained
Martech, or marketing technology, develops, executes, and manages marketing campaigns. A martech stack is a collection of email and social media marketing tools, including customer relationship management (CRM) software and other solutions for digital marketing. These martech solutions provide a variety of capabilities that marketers use to tailor their campaigns and meet goals. Common tools include:
• Conversion rate optimisation (CRO): A method to increase the number of visitors that make the same action on your website.
• Customer relationship management (CRM) software: A combination of solutions like automation, sales data and analytics, lead management, and more are included in one platform to track company operations.
• Email marketing: Automated emailing to current and prospective customers, providing insights like click-through rates, new customer statistics, and read receipts. This marketing method is proven to have a high return on investment (ROI).
• Social media marketing tools: Social media scheduling, responses, and measurements of sentiment, post engagement, and other relevant statistics are helpful for marketers.
Many vendors offer these solutions, and selecting the one that meets your organisation's marketing needs takes careful consideration.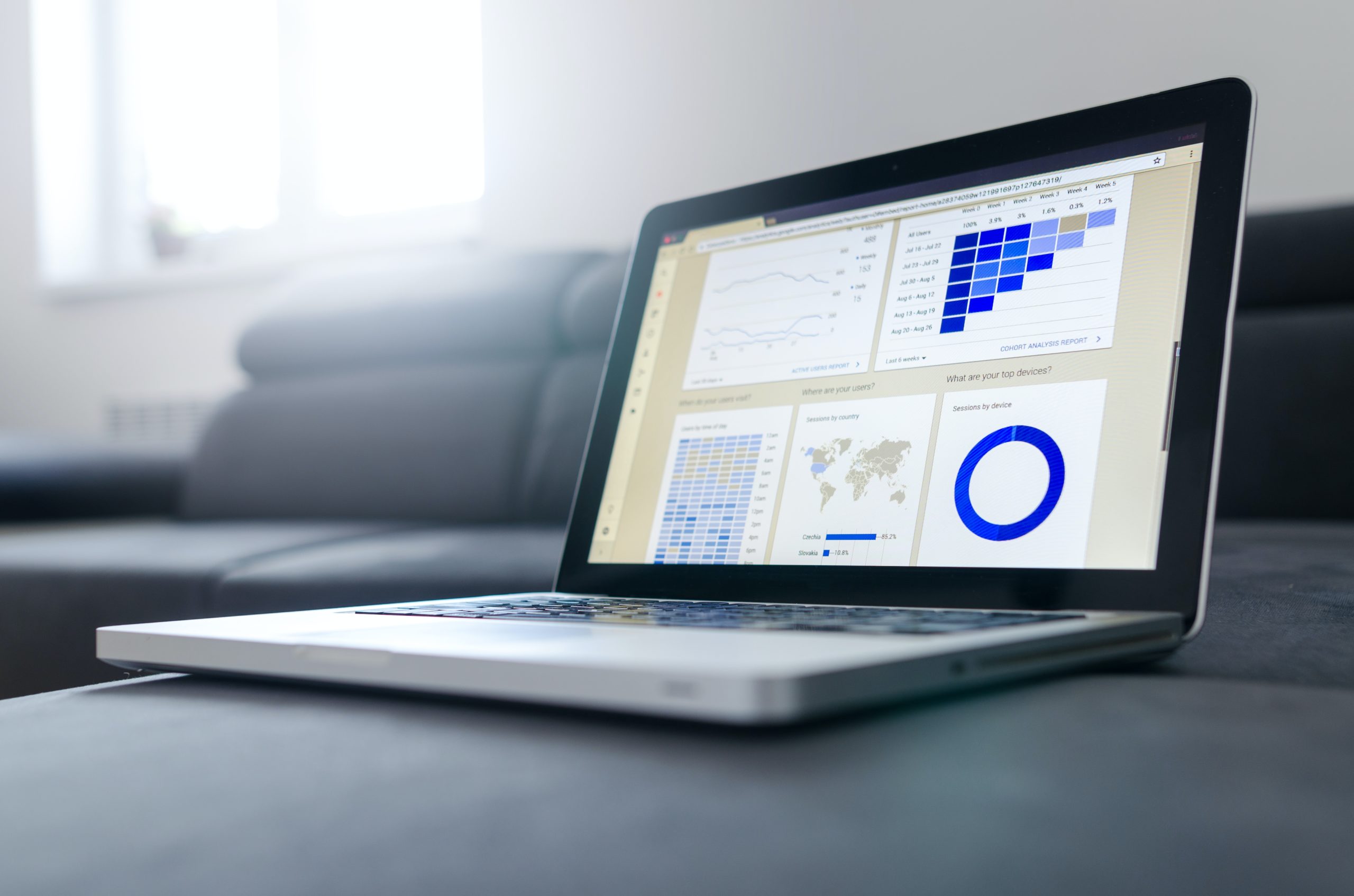 Data collection and analysis
Collecting and organising marketing data is crucial to developing marketing campaigns for your organisation.
Data collection for martech purposes can be done in a variety of ways:
• Website analytics: Data collected by monitoring web activity to improve user experience, including age, location, gender, and income.
Examples: Google Analytics
• Customer Relationship Management (CRM) systems: A platform that organizes all the data collected into insights for businesses to use.
Examples: HubSpot, Salesforce
• Social media insights: Visuals and descriptions that provide information about social media sentiment, feedback, and trending topics relating to your organization.
Examples: Sprout Social, Hootsuite
Each collection method leads to data analysis, which provides valuable customer insights for marketers to leverage in many ways, including PR campaigns, content creation, influencer marketing, and personalization.
Personalisation in marketing
There has been a growing demand for personalised marketing experiences in recent years. As Spotify Wrapped has illustrated, personalisation is a successful marketing tool to guide campaigns, and it has become more acceptable among consumers. In 2021, Segment reported 7 out of 10 consumers approved of personalisation if brands use data they collected rather than purchased. This has also proven helpful for brands, as this year, 78 percent of businesses stated they put more value on first-party data for personalisation purposes.
Personalisation proves to be valuable to marketers as over half of consumers have stated they become repeat buyers following a personalised experience, and younger generations are the biggest motivator to personalise experiences. When presented with a less-personalised experience, 49% of Gen Z consumers stated they are less likely to be customers, and 27% said they would cease shopping with the brand entirely.
Personalisation is only possible with the data marketers use to develop campaigns. Data-driven insights enable these businesses to create tailored content and offers. These are more effective because they humanise consumers by tailoring to their interests and personal traits. This builds consumer trust, generates buzz around your brand, creates new customers, and can increase the odds of customer retention.
Streamlining martech usage: overcoming common challenges
As with adopting any new technology, there will always be minor issues when implementing martech into a workflow. Common challenges include:
• Cost: Budgets may not prioritize additional technologies like martech, preventing marketers from accessing consumer data quickly. However, there is a huge ROI when well-trained marketers use this technology accordingly.
• Training: Martech can confuse even seasoned marketers, and the technology is constantly evolving. Marketers can resolve this by engaging with the teams behind the martech solutions your business has chosen to use, attending webinars, and teaching courses to staff.
• Market saturation: The martech landscape is overflowing with options, often saturating decision-makers' views and creating difficulty in finding the best product for your business. The best way to make the right choice is by speaking with your fellow marketers to get feedback on their products and what they find compelling to fine-tune your selection.
Additionally, third-party data collection is no longer allowed in the United States, a point which many interested in martech find to be a pitfall of the landscape. However, it is critical to comply with data privacy requirements, and organisations have found that first-party data is more effective for marketing campaigns as it is based on the interactions your customers have had with your organisation directly. It is paramount that organisations ensure that they are engaging in ethical data collection before investing in martech solutions.
There is immense transformative potential for data-driven marketing as martech helps organisations achieve personalised, data-backed marketing campaigns for consumers. Martech users can find success by implementing best practices, such as:
• Operating with compliance in mind: Gather and analyze data ethically from a first-party source.
• Pinpointing your marketing goals: Decide what your marketing team needs from its martech to be a worthy investment – increase productivity, streamline processes, integrate with current software, visualize data, etc.
• Finding creative ways to use insights: Create maps, word clouds, consumer profiles, social media sentiment charts, graphs, and more to illustrate your marketing campaign goals to the broader business.
• Select martech solutions that meet your needs: Try to invest in a martech stack that provides all-in-one solutions for optimised use.
Martech's capabilities are constantly transforming, and your business is, too. Use this technology to visualise consumer data, personalise campaigns, and power overall decision-making.
We work with leading martech vendors to build strategies that showcase the value of their solutions perfectly. Interested in building your own strategy with us – speak to our team of experts for more information.