Data centre trends in 2022 for a greener future by Leaseweb UK
We're all very aware that the last year and a half has caused a huge shift in how organisations conduct day-to-day business. Remote working has not only changed basic work and social patterns, but it has also accelerated digital transformation and the uptake of innovative new cloud computing trends.
With all this change, the data centre industry has been absolutely vital to the continuation of 'normal life'. Michael Dell, founder and CEO of Dell Technologies, explained that the ability of the industry to adapt so quickly to remote work was the culmination of, "decades of work, combined with a burst of innovation, reinvention, reengineering, that has been incredible in its scope and speed".
And the data centre industry isn't done changing the game yet. There are many trends in cloud computing which we expect to see continue transforming the sector for both providers and consumers in 2022. ​
Going green
For a long time, sustainability has been one of the key driving forces behind transformation in the industry. However, this does not come without considerable logistical problems. By their very nature, data centres do not find that environmentally-friendly innovation comes easily – their operation requires the consumption of large amounts of water and power.
However, it's for this very reason that it is so important for the industry to focus its efforts on sustainable technology. What's more, this is something that customers are now demanding from their data centre providers.
Earlier this year, Leaseweb, along with 24 other companies and 17 associations, signed the Climate Neutral Data Centre Pact to make data centres in Europe climate neutral by 2030. As we go into 2022, I expect we will continue to see this heavy focus on sustainability.
Some of the ways this can be achieved include: eliminating 'zombie servers', moving towards 'on-demand' services and crucially retiring inefficient legacy infrastructure.

The rise of automation
In addition to the demand for more environmentally friendly infrastructure and broader cloud computing trends, customers' expectations have also been changed by the effects of COVID-19. As we move into 2022, providers will increasingly be forced to adapt to meet this shift in demand.
Services are now increasingly being driven by the end-user and flexibility and transparency are likely to top the priorities list for customers in the new year. As such, providers will need to look at how they can optimise controlled infrastructure environments where customers can self-serve through automated applications.
Moving towards hybrid
Lastly, I predict we will see a rise in the number of companies utilising hybrid cloud computing options. The pandemic has caused many businesses to rethink their infrastructure plans to better suit their new business practices in light of the rise of remote work. And as such, switching to hybrid cloud options is becoming a more attractive option.
Whereas public clouds can be expensive and have limited scalability options without significant cost increases, infrastructure as a service (IaaS) providers can offer reduced latency times and more cost effective long term options. This makes them the more logical long term solution for many companies in this era of remote work.
Looking forward
Overall, in 2022 we should expect to see customers becoming more aware of what they want and more savvy about reducing their usage costs while also moving towards more efficient, environmentally friendly providers.
Automation is becoming a large driver of innovation in many sectors, but this is especially true for the data centre industry, where customer experience is such a key differentiating factor for prospective customers looking to choose their data centre provider. It's therefore even more important that data centre providers focus on automation to streamline their services and enhance customer experience.
In time, we'll be able to observe the legacy of these growing initiatives, as well as establishing how they'll pave the way for future trends in cloud computing.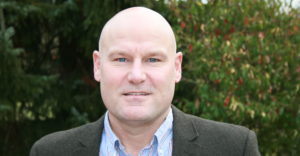 About the author
Terry is the Managing Director UK at Leaseweb – a leading Infrastructure-as-a-Service (IaaS) provider. He has brought over 20 years of experience across a range of specialised services to Leaseweb UK and has worked in managed services, cloud, hosting, implementation and architecture.
In his role at Leaseweb Terry oversees business development and operations in the UK, with particular attention to expanding the company's cloud product portfolio.