The importance of asset creation in the tech space
By David Tottle, Diagonal Design
Budgets for technology are soaring, making the industry even more appealing to newcomers. With increased competition in the field, you must use your tech marketing agency for graphic design (or visual communication) with your target audience in mind to create assets that truly stand out.
Branding at the heart of your campaign
To impress and connect with a brand, the core route is asset creation. Your brand should incorporate a rich variety of graphic and stylistic assets, visual explainers, and anchor points.
A logo is arguably a brand's most important identifier, but the brand is made up of much more, including some overlooked elements such as carefully created, or sourced, edited, and executed typography, iconography, illustration, and pictorial assets. You can create a brand voice that truly speaks of your story and solution by combining visual elements such as images, colors, symbols, and words.
Use your branding to convey attention-grabbing, impactful, persuasive messages that are rich in insight and information and leave a lasting impression.
Assets in practice
Harnessing creative, digital and physical know-how to produce and deploy assets across a tech brand's communication adds value and commercial impact.
Now more than ever, your content should deliver an immersive experience. Use smart, accessible assets to shout about how you solve your target audience's problem, don't keep your solutions under wraps.
Increasingly buyers are under pressure to deliver both great solutions and return on investment, and with two thirds of the buying process being spent engaging with marketing material, a cohesive suite of content-rich assets can help solidify you as the key to success!
According to Gartner, providing useful information prior to a sale increases the likelihood of a high-value, low-regret deal by threefold.
Here's how you can present this information in an effective, easy-to-understand manner:
Infographics
Thoughtful, insightful infographics can elicit a desire in your buyer to make your tech proposition a reality. It has been proven that visual communication is much easier and faster for your audience to grasp.
Why not use infographics to highlight findings from surveys you've conducted or to communicate otherwise difficult data to your buyer?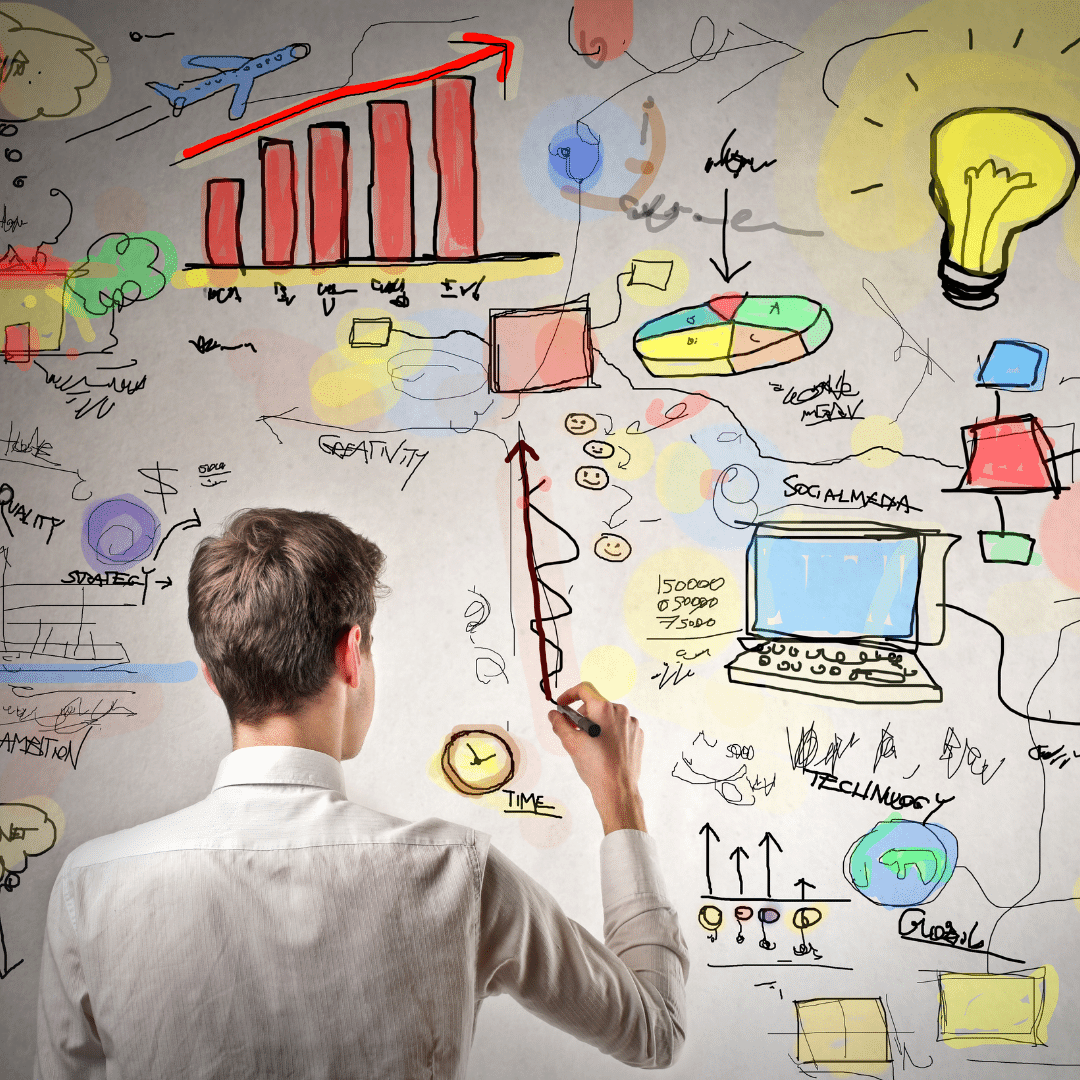 Animations and video
Multimedia is an increasingly popular and effective way to showcase your solutions in action, think snappy videos and intelligent animations.
88% of consumers say watching a video convinced them to buy a product or service, emphasising the importance of experiential marketing, storytelling, and building a trusted, respected brand.
Written communication
Informative emails, thought-provoking white papers, and eye-catching advertisements can all convey your message in a different way to provide maximum exposure, and can demonstrate that your business is a sound investment as part of a multi-channel, sustained campaign.
Remember that when developing a strategy, it's not just about what you do, but also when you do it. Did you know that the highest email open rate is on a Tuesday, at 18%?
Cash in on creativity
Companies that provide a great purchasing experience grow twice as fast as those that provide an average experience.
So, use your tech marketing agency to capitalize on creativity by providing interactive content that allows your buyer to learn about you, your brand, and your solution, allowing them to envision a fruitful partnership and long-term success.