Approaches to Employee Welfare: Women's Safety Training Day
By Sarah Deegan, Junior Account Executive 
Welfare concerns the happiness and overall wellbeing of an individual – it encompasses mental health, physical safety, and overall comfort levels in any given environment. For someone to be truly content in a space, certain welfare needs must be met, and the workplace is no different.
It is common knowledge that employers have a responsibility for staff welfare both in and out of the office. Ranging from perks such as gym memberships or medical insurance, welfare encompasses skills and benefits that help employees feel comfortable and confident – and thus happy – in their daily lives.
And although safety and self-defence might not immediately spring to mind, it is very much part of welfare provision and provides valuable skills towards thriving in work and beyond. This is why the women of Touchdown recently participated in a comprehensive women's safety training course at Ruder Finn's London offices.
What is Employee Welfare & Safety?
Before considering specific initiatives, it is first paramount to recognise why employee welfare in the workplace is so vital.
By dedicating time and resources to safeguarding employee wellbeing, employers are more likely to be regarded as having a desirable workplace to prospective employees. In fact, research has shown that 89 percent of workers at companies that support wellbeing initiatives are more likely to recommend their company. This is because wellbeing support creates a far happier workplace environment, promoting a healthy work-life balance and increasing engagement. For employers, this translates to improved retention and a thriving company culture.
However, the responsibility that the employer has for employee welfare should extend far beyond the workplace itself. Though long winter nights already seem like a distant memory this time of year, for many workers, daily commutes involve walking in the dark for a significant portion of the year. Even with better weather conditions, public transport and other such environments can leave people feeling vulnerable. This is just one example of why it is so important for employers to provide their employees with the tools they need to safeguard themselves – allowing them to feel empowered and aware in any situation.
The Value of Teaching Employees Self-Defence Techniques
Statistics show that harassment and violence against women is prevalent, with a reported 81 percent of women having faced sexual harassment in their lives. Given these shocking numbers, it is understandable that women can often feel uncomfortable and unsafe even in seemingly mundane environments.
This is why self-defence techniques are a vital part of creating a sense of personal welfare for female employees especially. By offering self-defence training as part of employee welfare initiatives, organisations can provide their female workers with the knowledge and skills necessary for handling challenging scenarios. Once they are equipped with the essential tactics for protecting themselves from harm, they can carry these with them into any situation confidently – reassured by the fact that, should the worst happen, they are prepared.
Self-defence training will not only help protect staff from physical harm, but it will also encourage broader development themes that are invaluable for an effective workforce. The main goal of these sessions is to emphasise the strength and power women hold within themselves and to reinforce their sense of value. In doing so, they undoubtedly offer women the opportunity to feel empowered and develop their self-assurance.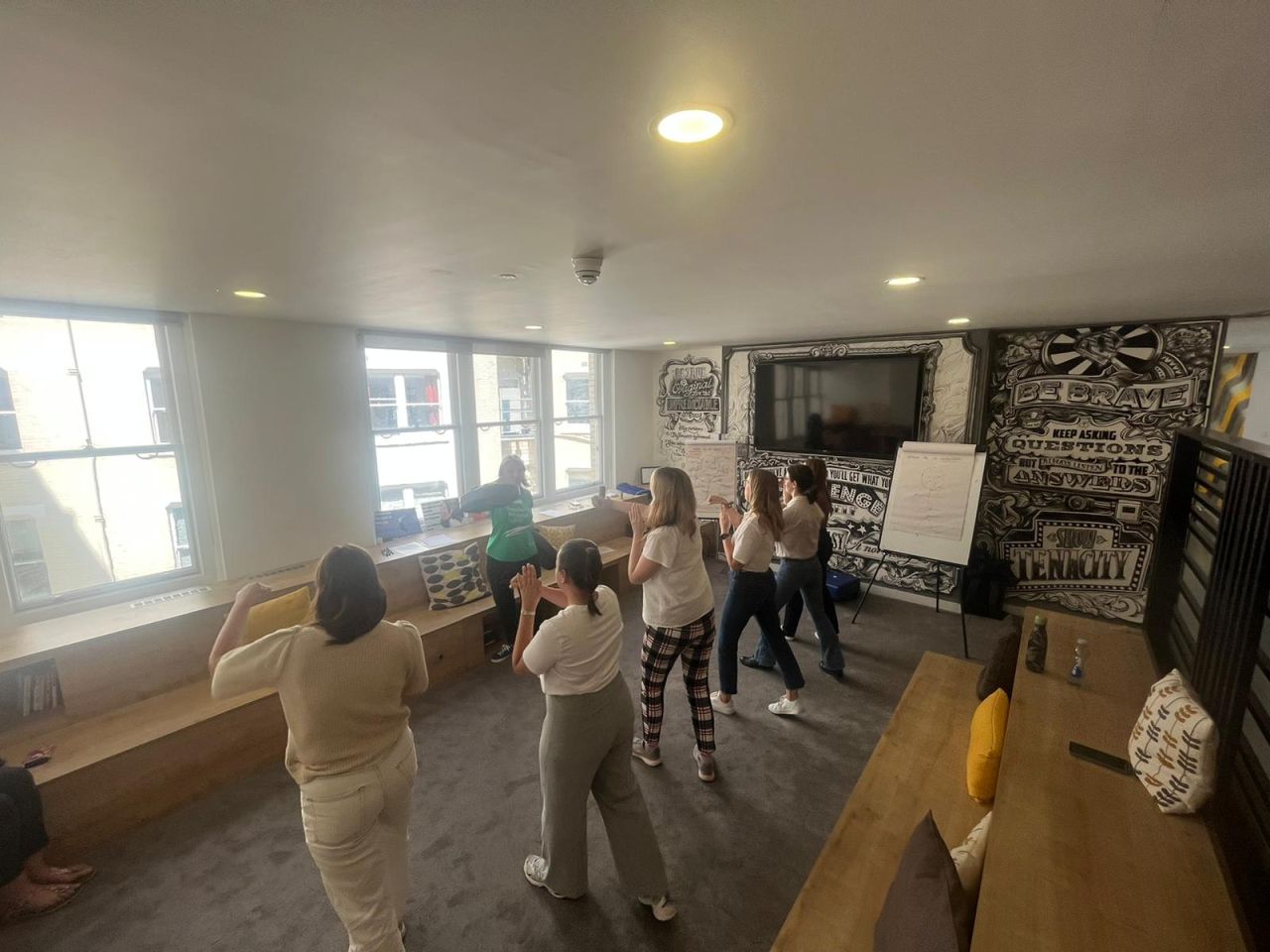 Why Confidence Matters
Confidence plays a vital role in personal safety and overall wellbeing. In practical terms, it can act as a critical deterrent to potential threats, and it can allow you to respond to danger effectively – as it helps with composure and calmness.
While there is by no means a one-size-fits-all approach to coach confidence, there are ways to help employees develop their own strategies for self-assurance. This can include creating self-affirming mantras, overcoming physical challenges, and attending personal development workshops.
Beyond its necessity for self-defence, there are a wide range of workplace applications of confidence training. With increased confidence and self-esteem, employees will begin to improve their communication and social skills and will effectively position themselves to be capable of taking on leadership roles.
When people feel confident in their abilities and their worth, they are more likely to aim higher with their personal goals and take on greater responsibilities and challenges. Organisations should therefore consistently prioritise finding new ways to empower their female staff, and self-defence training is an extremely effective way to do so.
The Importance of Voice and Body Language
When you exude confidence, you automatically appear less vulnerable and more capable of defending yourself. This can often be enough to stop yourself from being a target to would-be attackers.
This is why the first stage of self-defence training focuses on the impact of voice and body language in ensuring personal safety and establishing boundaries. While it is completely natural to want to hide or withdraw from dangerous situations, something as simple as firmly standing your ground and saying 'no' can make the world of a difference against those who wish to do you harm. It is important to remember that 'No.' can be a full sentence – you do not need to explain yourself or justify why you shouldn't be put in harm's way.
Beyond its defensive capabilities, by educating employees (particularly women) about how they can use assertive language and non-verbal cues effectively, employers are also coaching their teams to express themselves clearly and confidently. This is a skill that can be transferred seamlessly into the workplace – producing teams who understand their worth and can effectively communicate their needs and ideas. As a result, by teaching the importance of these techniques, organisations foster an environment where all employees can freely be heard, respected, and empowered.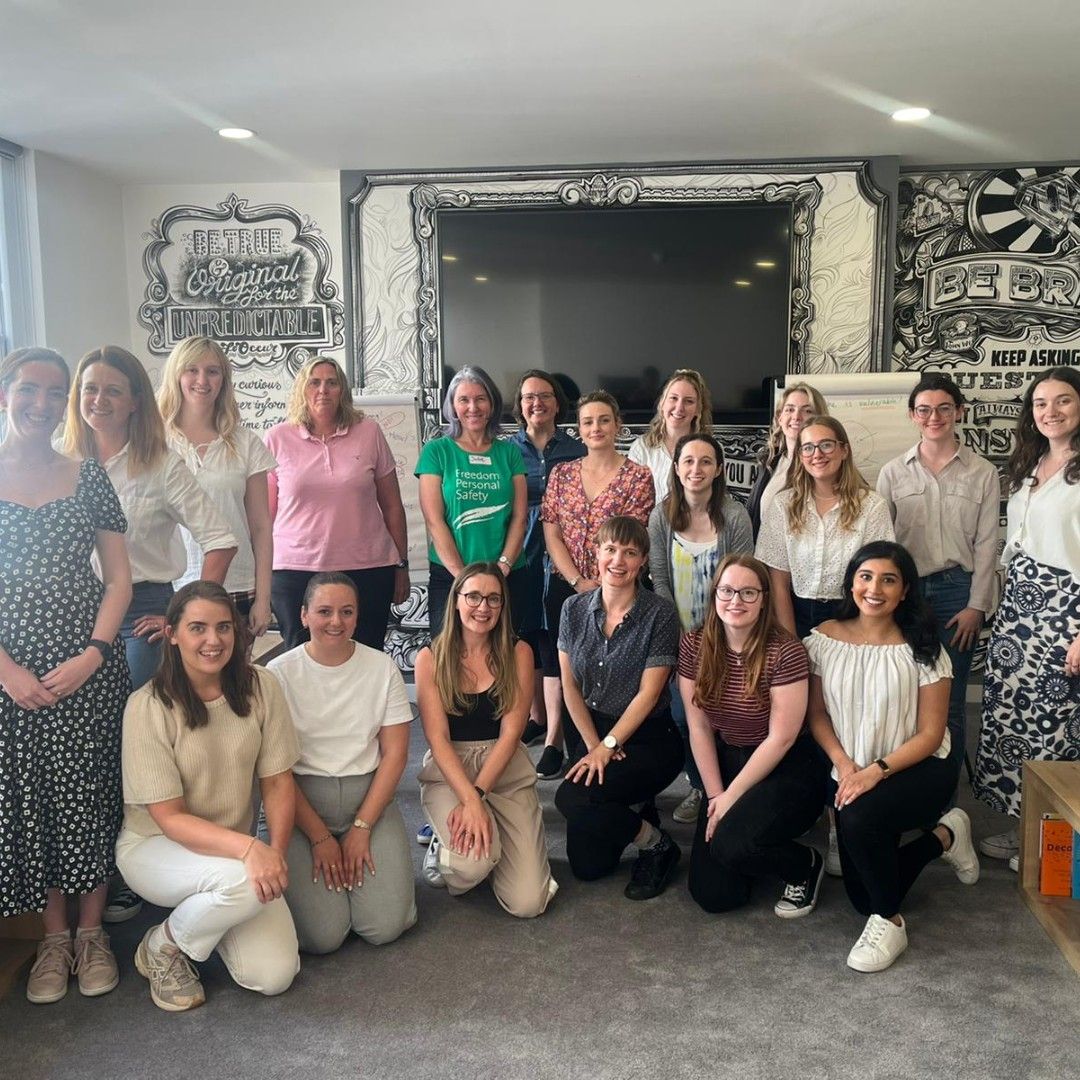 Why Women's Safety & Welfare Needs Universal Awareness
It is no secret that women face the possibility of sexual or physical harassment. Though no one expects this to happen to themselves or those they care about, being prepared for the worst-case scenario can help to ease your mind and prepare you for what to do should the situation arise.
This is why workshops like the sessions led by Freedom Personal Safety are so important. Not only do they offer women's self-defence training, but they also provided our male colleagues with bystander intervention coaching. This meant our team was not only able to learn how to protect ourselves, but also how to recognise and defuse uncomfortable situations for others. It allowed us to have a safe space to share our experiences and develop the skills, confidence, and knowledge to feel comfortable and safe.
As a key takeaway from attending the workshops, we now have the ability to defend ourselves outside of work. But, just as significantly, it also gave us the opportunity to develop our understanding of women's safety and workplace welfare on a wider level – cultivating a mindset of self-assurance and the ability to recognise our needs and worth.
Want to join a workplace that embodies a dynamic approach to employee welfare?
Explore careers at Touchdown PR today and find a role that works for you within our inclusive, diverse work environment. For more information, contact us or explore our case studies online now.