From Campus to Communications: Gemma's Journey Of Success in the PR Industry
Follow Gemma's story. A driven and ambitious individual who turned her passion for communications into a successful career in PR. From humble beginnings as a University student, Gemma's story is a testament to hard work, determination, and the power of following your dreams.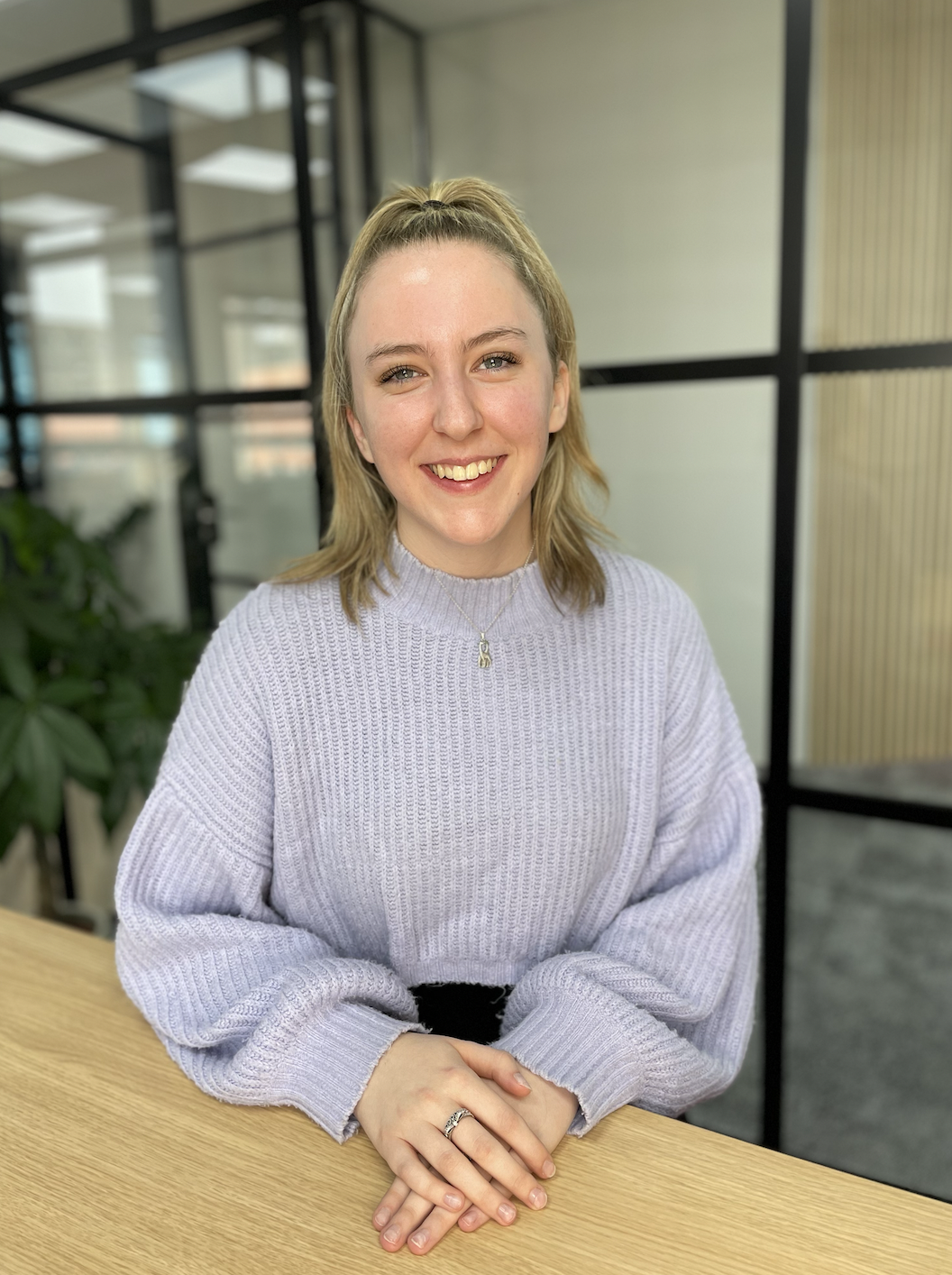 Gemma's job title:

Senior Account Executive
Joined the Touchdown team in: 2021
Office location: UK, Basingstoke, Hampshire
Scheduled to graduate from university in the summer of 2021, I began applying for various graduate schemes and jobs at the beginning of that year. At that time, I wasn't totally sure what I wanted to do. Whilst I had loved studying history, I knew I couldn't see myself following the 'traditional' routes of teaching, research or museums, but I did enjoy the writing, debating and the communication skills that I learnt throughout my degree. Researching different industries and opportunities, I stumbled across PR almost by accident, but with a lot of my hobbies revolving around media and a lot of the core skills that I enjoyed at university popping up in the job descriptions, I decided that PR was the route I wanted to go down.
Still at university and with no work experience (being at uni during COVID stripped all of those opportunities away!) all I had was enthusiasm, willingness to learn and determination to succeed. I, therefore, was looking for a company with a supportive culture, willing to take on a blank canvas and help me learn the ropes. That was Touchdown! 
From the very beginning, they have been supportive and encouraging – I wasn't scheduled to graduate until the end of May but interviewed and was offered the job in March, yet Touchdown was more than willing to keep the job open for me until I was ready to start. This understanding was incredibly important as it allowed me to finish my degree and focus on my final assignments whilst knowing that I had a great opportunity waiting for me.
Gemma's Touchdown Experience 
I eventually started in June 2021, just 2 weeks after sitting my final university exam, as an Account Coordinator. When I first joined, it was my responsibility to support my Account Managers – collecting the coverage we had achieved and flagging it to the clients, scanning the news on a daily basis for latest industry trends and comment opportunities and monitoring incoming requests from journalists for anything that was relevant to our clients. I was learning so much every day, always being given new opportunities to challenge myself. As Touchdown is such a close knit team, everyone is so supportive and willing to help by answering all the questions I had. But I also learnt so much just by being in the office with everyone and hearing their conversations, getting involved at every opportunity and picking up on little tips and tricks being passed on by more senior members of the team.
Rewards for hard work and dedication
Looking back now, it's amazing how far I've come since I walked in on day one, barely knowing what PR was! Since then I have had 3 promotions and I am now Senior Account Executive with much more responsibility on my accounts, planning the activities for the month and generating content ideas on a weekly basis. We have also had a whole new bunch of Account Coordinators start recently and it has been so nice being able to support and teach them the ropes as the team did with me – and it really makes you realise how much you have learnt! Every step of the way, I have had support from my mentor and line manager, who I have bi-weekly meetings with to address any concerns or obstacles I may be facing and to give advice on how to overcome them. It's such an encouraging environment – everyone wants each other to excel.
Touchdown is a great company to push you forward, help you develop and climb the career ladder, whilst providing you with the support to do so. It's crazy to think about how much I have learnt and grown in my time at Touchdown, although it hasn't even been 2 years yet! I can't wait to keep learning and growing with this incredible team. 
The experiences have been amazing too – going to trade shows and learning more about the tech industry, driving a Mercedes Benz and having lunch at the Ritz for our Touchdown socials and even travelling to Texas to spend a week with the US team – the opportunities that Touchdown has given me are unrivalled.
For anyone looking to start a career in tech PR, I say just go for it! There is so much to learn and so many opportunities to experience – don't miss out!