Sam McLeish's Journey: A Year of Growth and Success at Touchdown PR
Junior Account Executive, Sam McLeish, has recently reached his one-year anniversary at Touchdown PR! Since joining in September 2022, Sam has enjoyed a well-deserved promotion, an inter-office travel trip to our Munich Office and countless socials, but it's the team's day-to-day support and encouragement that Sam names the real highlight of his experience so far.
Learn first-hand how Sam landed his role at Touchdown and what his time with us has been like so far: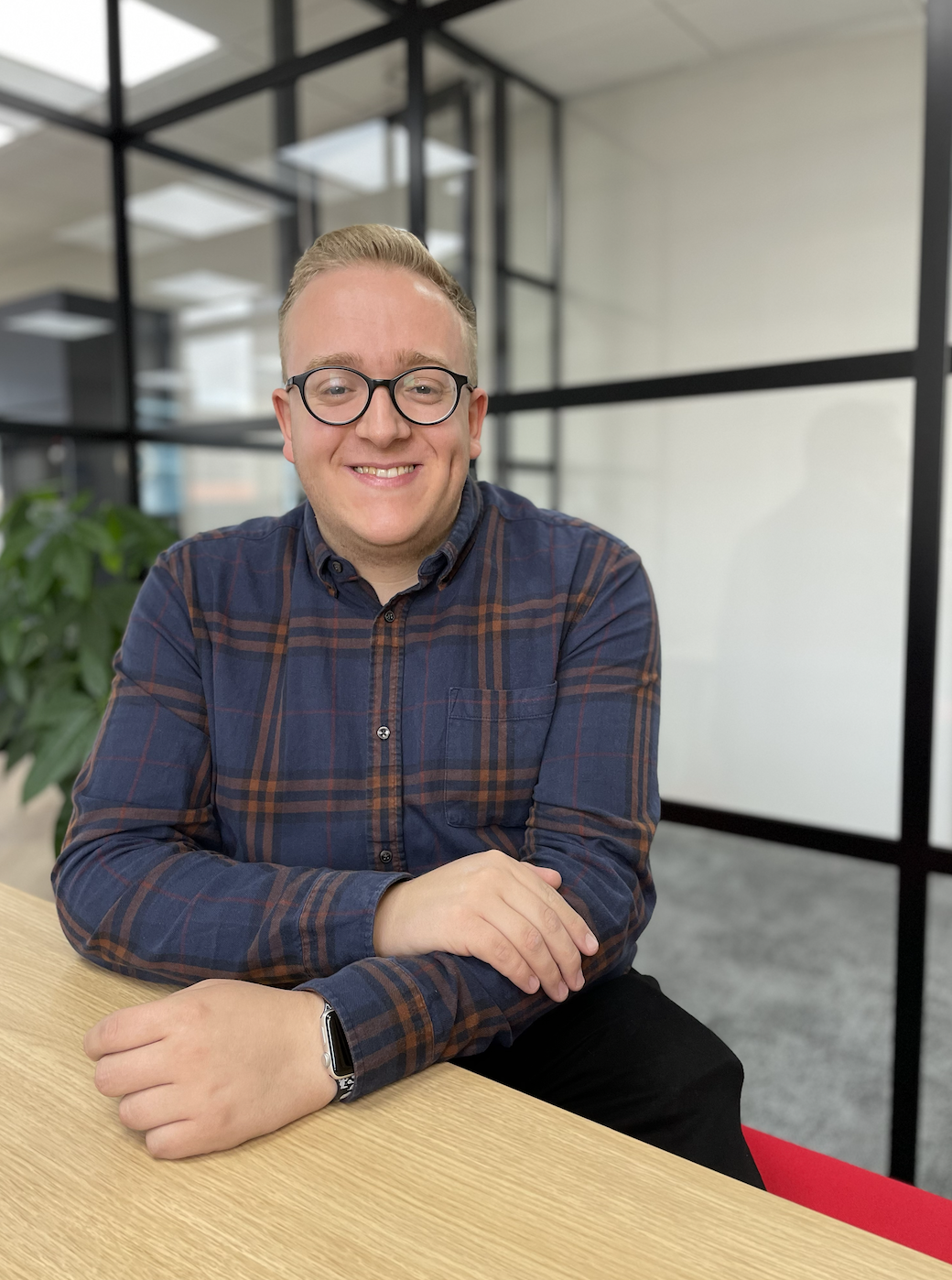 Sam's job title:

Junior Account Executive
Joined the Touchdown team in: 2022
Office location: UK, Basingstoke, Hampshire
From TV to PR: Sam's movement across communication sectors
I started my career, surprisingly, in TV and Video production. This was hugely exciting at the time, as it gave me the opportunity to produce content for underrepresented groups on screen. My dissertation project focused on mental health in UK universities and was produced alongside academics and experts based out of Ulster University, Northern Ireland. I also worked with colleagues at BBC South, TedTalks, and several social enterprises developing pro-bono video content.
However, in a similar vein for others in the Class of 2020, I graduated into an industry that was ultimately destroyed by COVID restrictions and economic uncertainties. It quickly became apparent that this would not be a viable career option whilst rent still needed to be paid. When considering all my options, I knew how to create engaging content, but I lacked the specific skills to distribute messaging effectively. To combat this, I went back to university to study for a master's in public relations.
Then along came Touchdown! I knew I had a lot more to learn – theory is great and all, but I wanted a career that would offer hands-on PR experience, whilst letting my existing capabilities shine. I applied for a graduate role whilst I finished my studies, and as soon as my dissertation was submitted, I started at Touchdown.
There's no denying that this was an unusual jump between sectors, but PR is such an adaptable career, regardless of your background. I, for example, am the only person in the UK office that has a PR university degree, as my colleagues have come from different qualifications or industries. Touchdown is especially nurturing of its new starters, regardless of their experiences or where they're at in their career. Everyone I work with is always eager to teach their 'tricks of the trade', and it's this environment of continuous development in which we all thrive.
I started at Touchdown as an Account Coordinator – the person who runs the 'behind the scenes' activities on accounts. To get a full flavour of the clients they will be working with, Touchdown encourages everyone to take the time to immerse themselves in the media landscapes and the technical processes that really matter to our clients. I come away from work each day always having learnt something new, and I now understand why Tech PR can be such a niche specialism. However, I'm lucky to be working alongside PR pros who live and breathe tech, especially when they have the time to answer my silly questions!
What makes Touchdown especially unique is in its multinational relationships. I regularly work alongside colleagues in the US, Germany, Israel and Australia, and these people offer completely unique perspectives to technology that I would have never even considered before. I was even lucky enough to visit our German colleagues in person and spent time learning more about the DACH press in one of Munich's famous Biergartens! These opportunities are not often handed to recent graduates, and any chance to learn from international colleagues is not to be sniffed at!
Inter-Office Travel Trips
If I was to offer any advice for anyone wanting to start a career in PR – find an organisation that is continually nurturing their relationships with their clients and colleagues. If you can see their staff visiting their clients and taking measures to build their own skillsets, that's the job you want to apply for.
Even if it's only been a year, my confidence in my abilities has come along leaps and bounds. This is definitely not the PR I heard about in lectures – it's better! Touchdown has a clear approach in developing their talent, and as I continue my career, I know that I'm in safe hands.
For anyone who is looking to kickstart their career in tech PR, I highly encourage you to "touch down" on our career page, and see the opportunities we have open. We've recently opened our brand-new office in London, and we'd love to expand our team in the Capital!