From Local Roots to Global Footprint: Alyssa's Story of Growth and Development
Dive into Alyssa's Touchdown story and discover more about her background and journey of perseverance, dedication, and success. Learn about her rise through the ranks at Touchdown and how the team played a crucial role in her transition to a new life across the ocean.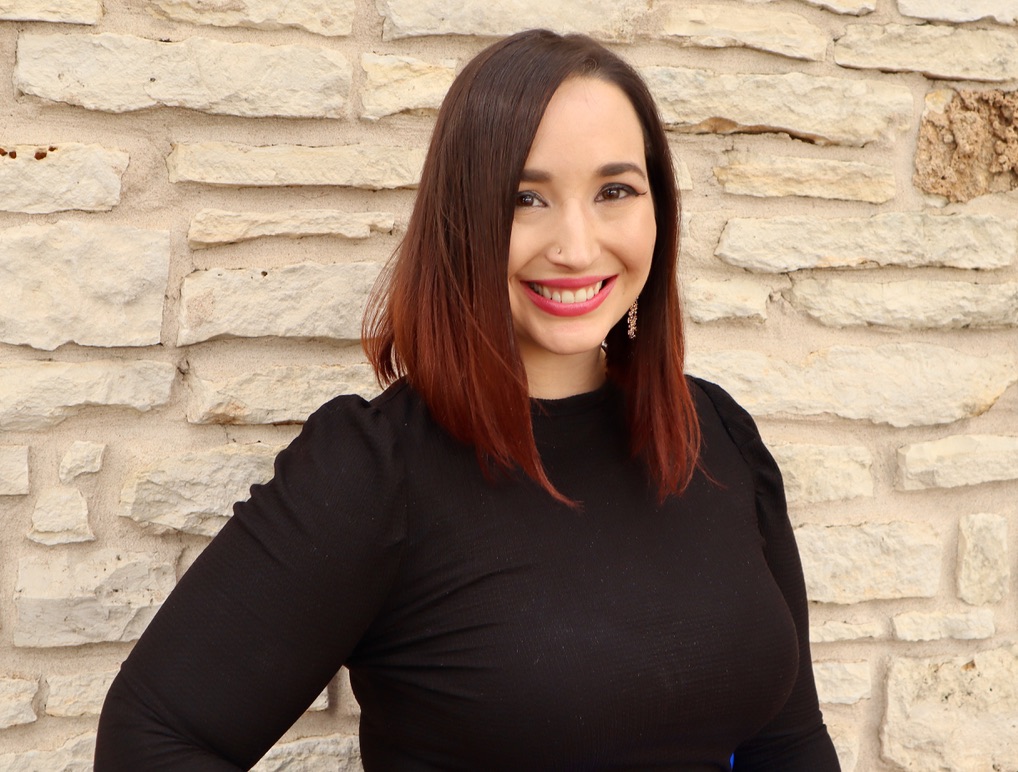 Alyssa's job title: Vice President
Joined the Touchdown team in: 2018
Office location: UK, Basingstoke, Hampshire
I am lucky enough to be celebrating five years at Touchdown PR in March. Prior to that, I spent close to five years at a local Connecticut B2B technology agency that gave me my start and helped build up an incredible knowledge base, particularly in cybersecurity and payments tech. While it was a rewarding kickoff to my career, I was craving adventure, change, and a better work/life balance as I entered my late 20s. I was looking for a midsize agency where your name and your achievements would not get lost in the shuffle – but would still provide a strong network of talented team members to share your day and workload with. If it was in an exciting location, even better!
While I was introduced to a variety of B2B tech PR agencies, I felt an instant connection with CEO James Carter and Global EVP Emily Gallagher. As Touchdown was originally founded in the UK, they held hardworking ideals that were balanced out with a healthy outlook on minimizing after-hours emails and work so people could maintain divides between their work and personal lives – something I'd lacked before. I also liked that it was in Austin, which was at the time an up-and-coming city full of people my age and a burgeoning tech hub. The global presence would also allow me to meet people from all over the world and travel. And guess which part of the business they wanted help growing in the U.S.? Cybersecurity – my sweet spot.
While I had interest from other places, I knew this was the right place for me and took the plunge – without even visiting Austin before committing to the big move. Let me tell you, it was the right decision, and I am grateful for everything taking that leap has given me.
At the time, the Touchdown Austin presence was in its early days, and I was thrilled to work hand in hand with Emily and the local team to establish our reputation and grow our revenue in the U.S. I wanted somewhere I could grow alongside the business, and this was the place to do it.
I was hired as a senior account supervisor in March 2018. That role entailed day-to-day public relations activity, such as pitching media, developing content, managing social media programs, and securing speaking and awards. However, it also involved the people element and making sure the account teams were clear on their tasks and deliverables, as well as maintaining close relationships with clients. The client piece always came naturally to me, but managing a large team after moving from a small agency was a big adjustment. Luckily, by practicing and taking part in ongoing trainings provided by Touchdown, as well as instruction from Emily, this became more natural as well. Honestly, I'm grateful for even the tough experiences that helped me become a better leader over the years.
As for career highlights – since then, I've been promoted three times to account director, JVP and now VP and have helped pave a path for more senior hires to grow within the organization. I couldn't have done it without the executive team, guidance from our SVP of Operations Katie Schaeffer and every single team member that has helped my clients succeed, especially Derrick Shannon, Holly Aker and Shannon Cieciuch who have been by my side since my first year.
I've also been lucky enough to travel between the U.S. and UK offices many times. Now I even live in the UK! I was able to move here thanks to the encouragement, help and support of the Touchdown PR team. Today, I serve in a more global bridge role between the two teams. I can't wait to see what the future here holds.
On top of that life-changing experience, I was able to help the executive team throughout its recent acquisition process, which resulted in a successful acquisition by global firm Ruder Finn. Finally, I've seen the cybersecurity business in the U.S. grow from 2-3 accounts to a dozen and brought in two new clients using previous relationships from my past life.
Campaign-wise – my proudest moment is seeing my team's brainchild, Identity Management Day, come to life, managing the entire launch process and its PR for the first two years. It's been such an exciting half a decade (Ah!).
Rewards for hard work and dedication
Touchdown is always ready to celebrate its team. Not only do we name multiple winners of the 'coveted coverage' award every quarter (top tier or meaningful piece of client coverage), we spend half of our staff meetings each week applauding our team members for being helpful, client relationship achievements, amazing results, etc. Plus, if anyone is ever interested in trainings on certain expertise areas – crisis comms, grammar, writing, and more, Touchdown is always open to researching options and accommodating these ideas where possible. We also all have line managers who serve as mentors and help us map our career growth plans and what is needed to achieve them.
Supporting Alyssa's career
As I progressed beyond day-to-day account roles and into more people-oriented  and strategy roles, Katie, Emily, and James all gave invaluable advice and set me up with personalized executive training with the Amber Group, which really put the shift in my responsibilities into a clear and actionable perspective.
This support gave me the tools I needed to help the next generation of PR pros in the company become their best selves, continue growing the U.S. business and become a more empathetic and understanding leader. It also opened doors to new experiences, including a business course at the London School of Business & Finance, going through an acquisition in my early 30s and pitching and securing new clients.
I never thought I'd be so well rounded when I started my PR career 10 years ago, but here we are!
Cybersecurity clients worked on
​Each year at Touchdown has given me new skill sets in the PR and business realms, introduced me to innovative clients who are a blast to work with, and given me lifelong professional relationships and friendships. I'm looking forward to building our U.S. team and expertise – and to the new generation of Touchdown as part of the Ruder Finn family of companies, which will give our clients expanded services, such as video production, DEIB consulting, internal communications and more, while maintaining our boutique agency service. Five years in, and I'm never bored.
Looking to kickstart your career at Touchdown or in tech PR in general? Consider dipping your toes in the water with some internships at technology firms in house or with agencies while finishing up your studies. Keep your eyes on the big technology publications like TechCrunch, Wired and VentureBeat to keep up with the latest trends, and talk to industry professionals for advice on how they progressed in their own careers.
That being said, if you need any advice, I'm here at [email protected]. Thanks for reading!